Bautista making do despite shoulder pain
Blue Jays right fielder displays arm with pair of strong throws in loss to Yanks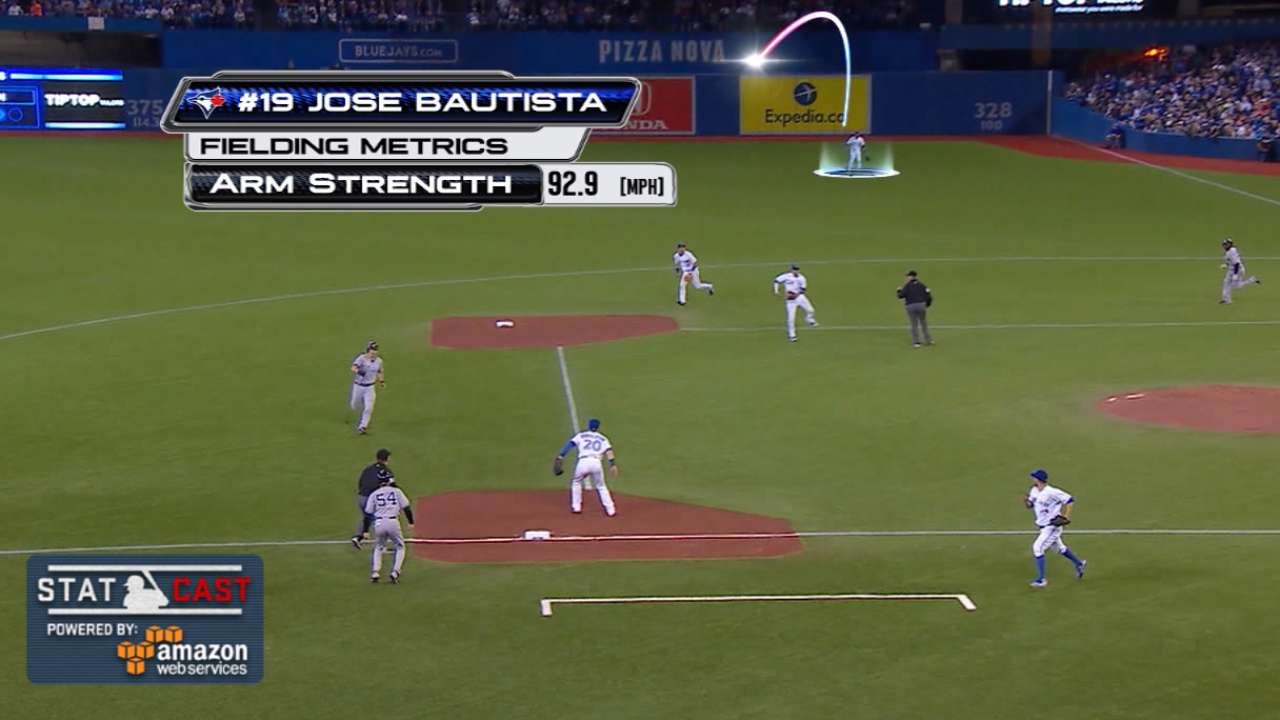 TORONTO -- Jose Bautista's right shoulder still isn't 100 percent, but it's not preventing him from making a big throw from the outfield, as evidenced by his two assists in the Blue Jays' 6-4, 10-inning loss to the Yankees on Tuesday night at Rogers Centre.
"It's feeling much better," said Bautista, who was forced to serve as the designated hitter for more than a month earlier in the season due to shoulder inflammation. "I can't say it's 100 percent. I don't expect it to be 100 percent until Spring Training next year, but I feel good enough where I can make some pretty good throws."
The Blue Jays' right fielder originally sustained the injury when he tried to throw out the Orioles' Delmon Young at first base on April 21. After more than a month passed with little improvement, the 34-year-old Bautista had a cortisone shot in an attempt to subdue the nagging pain.
Bautista returned to the field a week later, but since then, he hadn't tested his arm to the degree he did on Tuesday, when he uncorked a pair of strong throws from right field; Bautista nailed Dustin Ackley at third base in the seventh inning before getting Chris Young on a play at the plate in the ninth.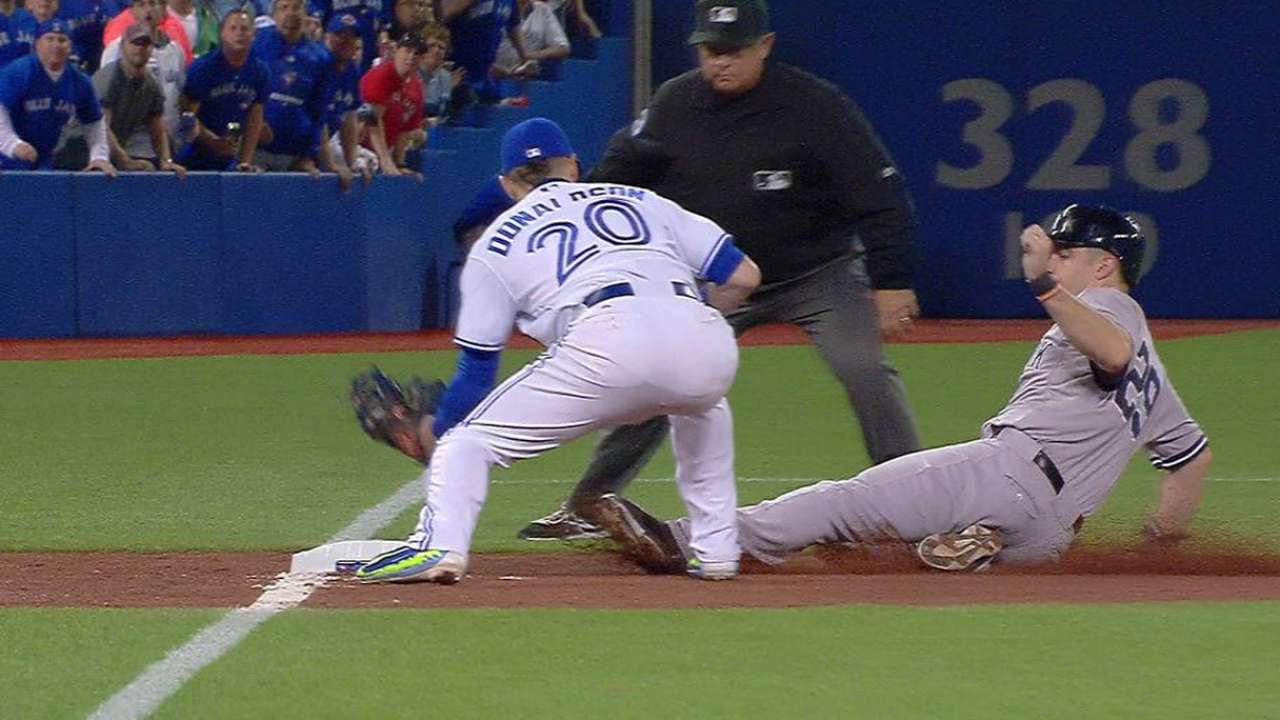 Bautista said he didn't feel any discomfort following either throw.
Even though he's been back at his regular position since the beginning of June, Bautista said he was guarding his shoulder until Tuesday's game.
"I was cautiously aggressive up until yesterday," Bautista said before Wednesday's series finale.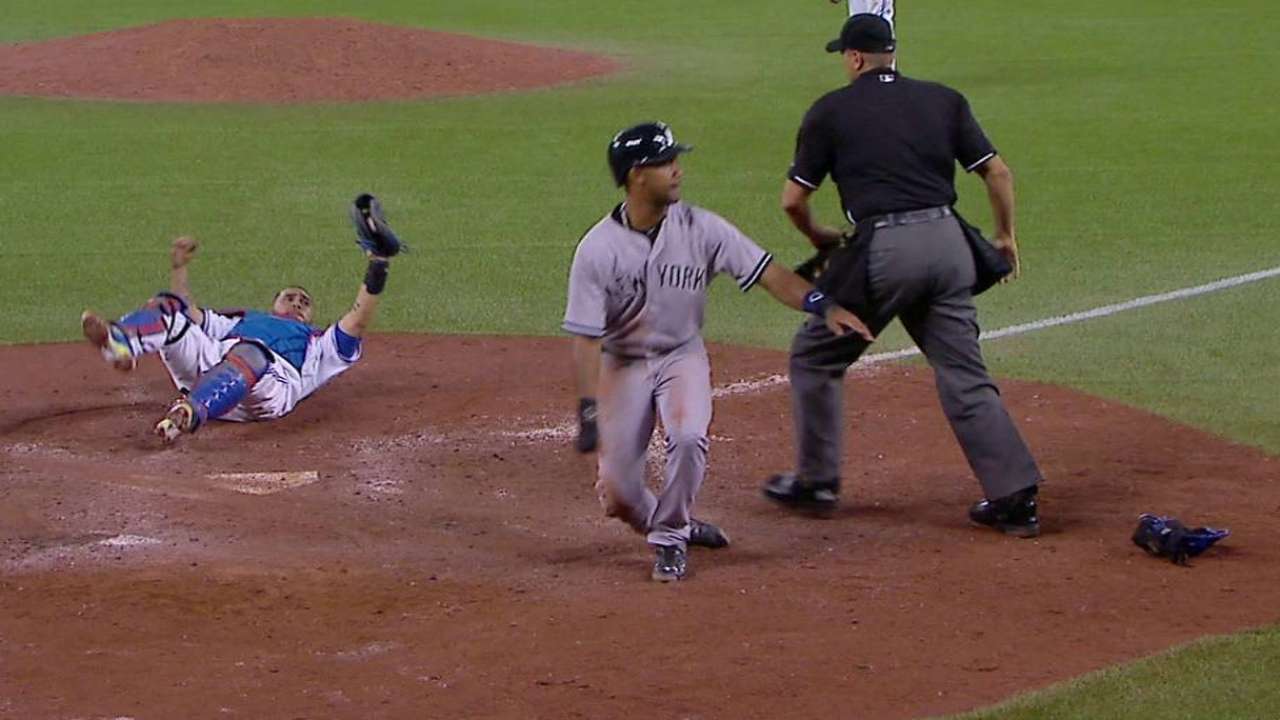 Blue Jays manager John Gibbons said he thought the issue had been behind Bautista for a few months, so it was encouraging to see him show off his arm.
"He really hasn't had a whole lot of opportunities; it doesn't seem like he has," Gibbons said. "He uncorked two perfect ones last night, key ones."
Jamie Ross is an associate reporter for MLB.com. This story was not subject to the approval of Major League Baseball or its clubs.