Yost: Holland has no defined role in bullpen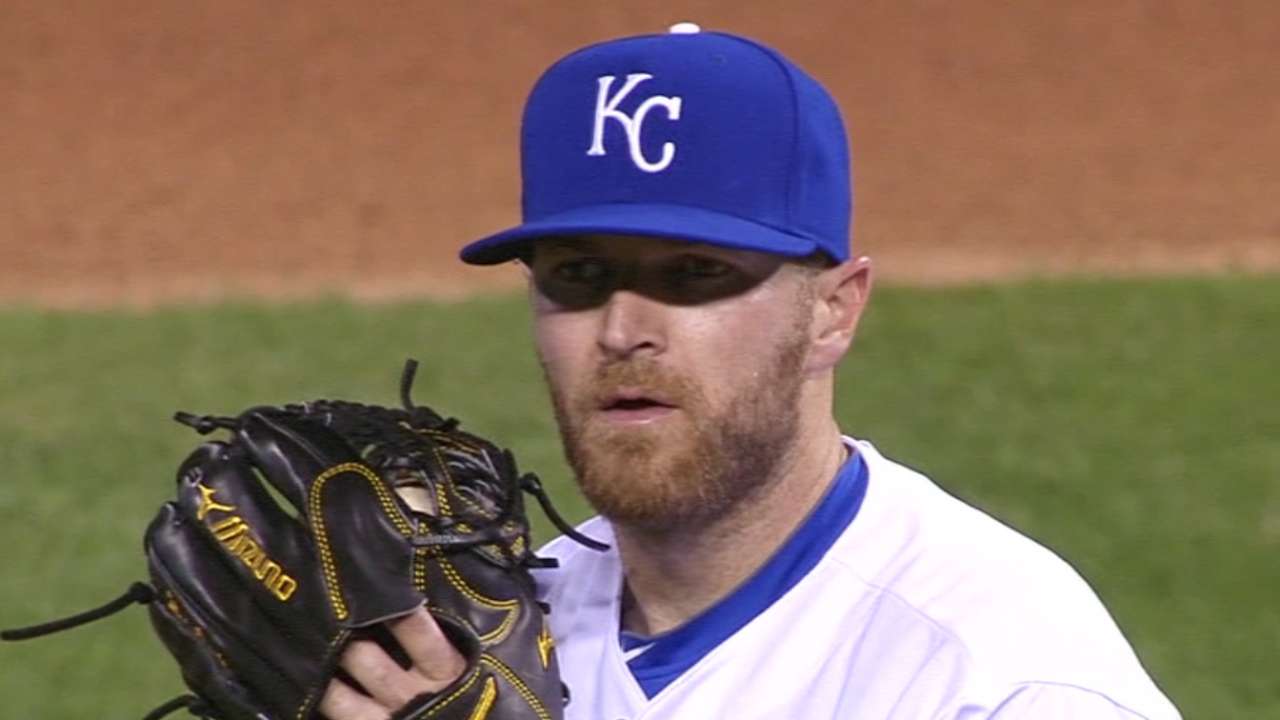 KANSAS CITY -- Royals manager Ned Yost is still contemplating what role demoted closer Greg Holland will have moving forward.
But it doesn't appear that role will be significant.
"He has no defined role," Yost said. "Whatever pops up. You can use him in situations like in Detroit last weekend where everyone is spent."
Will Yost trust Holland, who is nursing a sore right elbow and whose velocity has dropped to the low 90s (mph), in high-leverage situations?
"It depends," Yost said. "I can't say yes or no. It depends on who is available. If everyone is available, probably not. If no one is available, probably yes."
That would probably indicate that Holland would not be used in high-leverage situations in the playoffs, since generally everyone is available in the bullpen each game because of off-days.
"Yes," Yost confirmed. "But let's just see how he gets through the next couple of days."
Meanwhile, new closer Wade Davis, who is close friends with Holland, said Holland is doing OK with the demotion. Holland was not present during the session when the clubhouse is open to reporters.
"He's great," Davis said. "That guy right there is one of the tougher guys you're ever going to meet. He's going to be fine."
David said he isn't about to change his preparation or thought process now that he is the closer.
"I hope not," said Davis, who has a 0.88 ERA and is 13-for-13 in save opportunities this season. "I hope I'll be the same."
Jeffrey Flanagan is a reporter for MLB.com. Follow him on Twitter at @FlannyMLB. This story was not subject to the approval of Major League Baseball or its clubs.