Fellow No. 8 Ripken reflects on Berra's legacy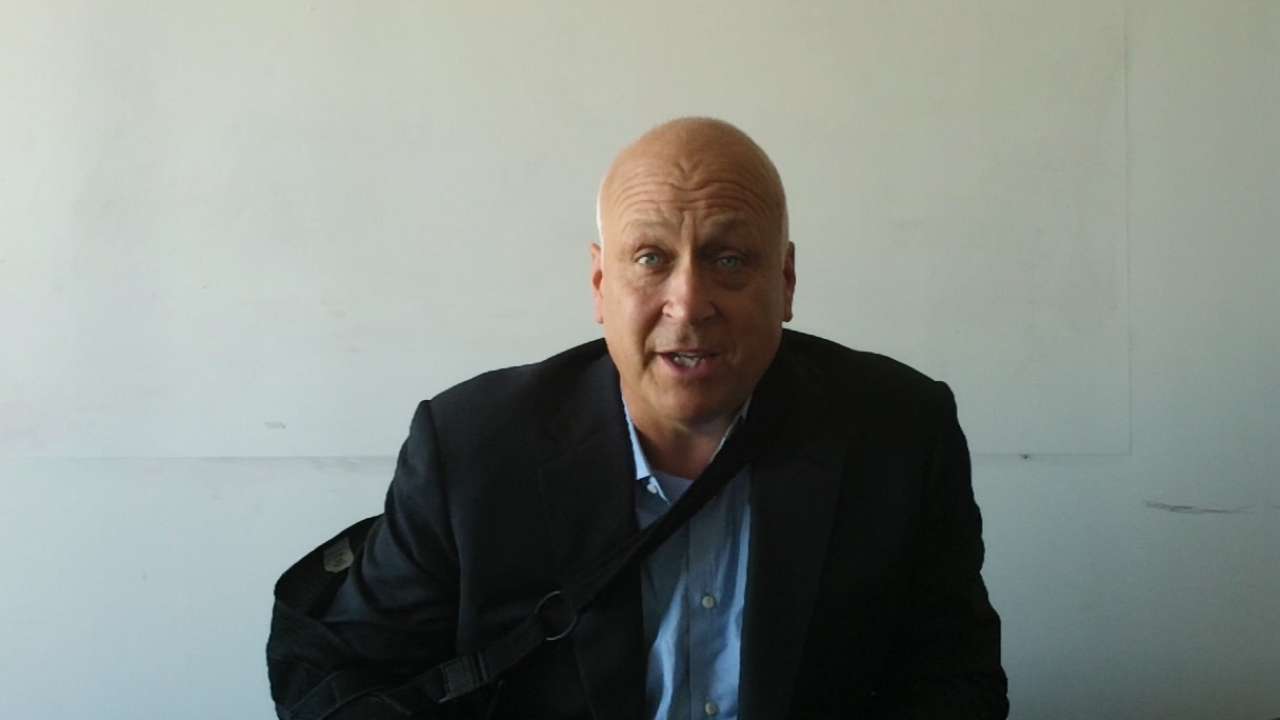 NEW YORK -- Single digits tend to be especially hallowed numbers in Major League Baseball, and for Cal Ripken Jr., the No. 8 always took on extra importance because of Yogi Berra.
"Having the same number is cool," Ripken said Wednesday, not long after learning of Berra's passing at age 90. "I never had an affinity, necessarily, for No. 8. I was happy to get a single digit when they passed out the uniforms, but I take great pride that I shared his number."
Berra is the latest of the "Great 8's" who have passed now, after Bill Dickey, Willie Stargell and Gary Carter. Carl Yastrzemski, Joe Morgan and Ripken are the three surviving Hall of Famers who wore No. 8, with Yaz wearing it the longest (23 years), followed by Ripken (21), Stargell (21) and Berra (19).
In '08, fittingly, Berra invited three of them -- Ripken, Morgan and Carter -- to a Great 8's event at the Yogi Berra Museum & Learning Center on the campus of Montclair State University in Little Falls, N.J.
"We lost a special man," said Ripken, an MLB on TBS analyst. "Yogi, despite all his baseball accomplishments, I think first and foremost, he was humble. We all looked at him as a special man. I had a chance to be with him a number of times. The one time I remember most intimately, I went up to his museum, and he invited us up there for the Great 8's event. ... Basically, he stole the show.
"During the time we were up there at his museum, I had many intimate moments where he could share his stories, and I was all ears. It made me feel like he brought the era of baseball that I played in back down to his era, and he included me. When I think of Yogi, we're all sad that he's left us, but I think we're all happy to have known him."
Dickey had worn No. 8 for 15 of his 17 years of Major League service as the Yankees' catcher. Berra broke in with No. 38 in 1946, wore No. 35 from '46-47, and began wearing No. 8 out of Spring Training in '48.
Morgan spent nearly his first decade in other numbers: 12 with the Houston Colt .45s in 1963, 35 with the Colt .45s in '64, and 18 with the Astros from '65-71. The Hall of Fame second baseman was one of five Astros traded after the '71 season to Cincinnati for Tommy Helms, Lee May and Jimmy Stewart, and he was assigned No. 8 that next Spring Training. Morgan wore it for a total of 13 seasons, with Cincinnati, San Francisco, Philadelphia and finally Oakland.
Another Hall of Famer, Andre Dawson, is remembered by many for No. 8. But in his case, many others remember him for No. 10, which he wore through most of his days with Montreal. He came to Chicago and wore No. 8 from 1997-82, finishing his career later as No. 8 with the Marlins (1995-96).
Bob Boone, another catcher, wore No. 8 for 18 years, matching Carter's length with that number and mostly over the same time period.
Gary Gaetti, Andy Etchebarren and Doc Cramer are the other three players who wore No. 8 for at least 15 seasons. If you're a Braves fan, you think of Javy Lopez, yet another catcher who wore it 12 seasons, throughout Atlanta's division-dynasty run.
Among active Major Leaguers, Ryan Braun has worn No. 8 for nine seasons with Milwaukee. Royals fans think of third baseman Mike Moustakas. Kurt Suzuki of the Twins has worn it six seasons, and Desmond Jennings of the Rays has worn it five years.
But for Ripken, now is a time to remember what made No. 8 so special for him.
"I wish I would have had a chance to see [Berra] play," he said. "When you spent time with him, sometimes you saw a smaller or more frail human being, but he was a very strong, stocky sort of built player -- small in height, but a lot of power in his bat. I wish I had a chance to see him play a bit more."
Mark Newman is enterprise editor of MLB.com. Read and join other baseball fans on his MLB.com community blog. This story was not subject to the approval of Major League Baseball or its clubs.