O's righty Gonzalez progresses with sim game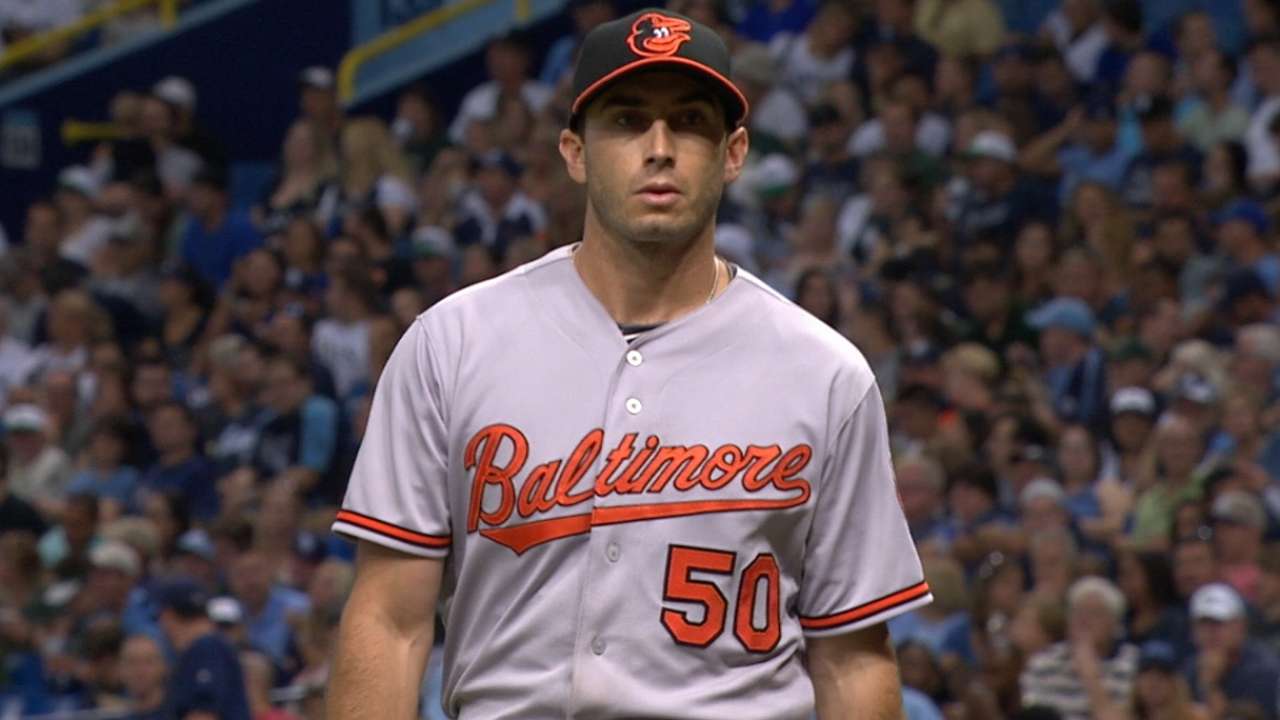 WASHINGTON -- Orioles starter Miguel Gonzalez threw 45 pitches in a simulated game at Nationals Park on Wednesday before Baltimore and Washington faced off in the second game of the Battle of the Beltways.
The right-hander is recovering from tendinitis in his throwing shoulder and has not pitched since Aug. 30. The next step is to throw a bullpen session in Boston, either Friday or Saturday, and make two starts in the regular season, the first coming as early as next week against Toronto.
"I feel good," Gonzalez said. "Especially, facing some hitters. Obviously, facing some hitters is not the same as some live [batting practice], so I thought it was a good workout today."
Gonzalez threw an additional 20 pitches in the bullpen and also did some extended long toss to complete the workout.
Gonzalez said he was pleased with both the process and the results, except for when he left a splitter up and Christian Walker hit it 15 rows up the empty left-field seats.
"I'm just trying to be a good teammate," Gonzalez said. "It happens. I want them to hit the ball. I want to see what the reaction is for the hitters."
Jacob Emert is an associate reporter for MLB.com. This story was not subject to the approval of Major League Baseball or its clubs.