MLB.com Columnist
Bill Ladson
Pap, Machado differ on closer's intent on HBP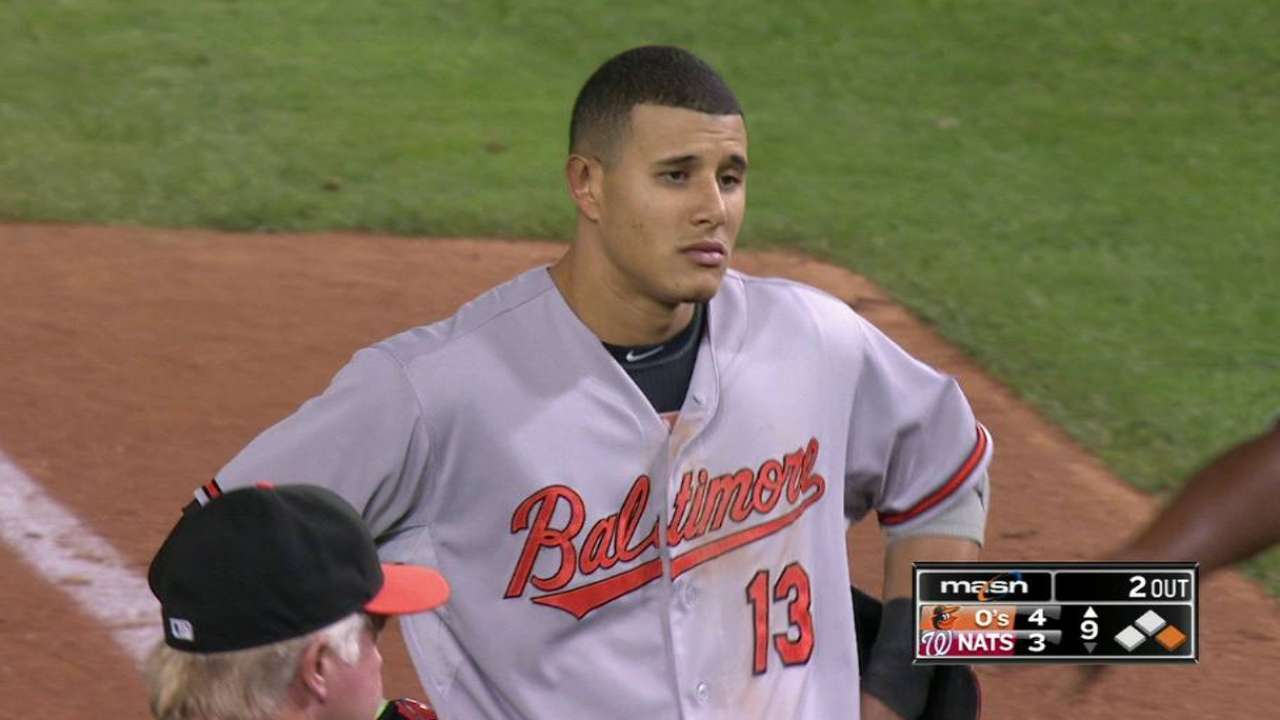 WASHINGTON -- The intentions behind Manny Machado's ninth-inning at-bat against Jonathan Papelbon on Wednesday night at Nationals Park may be unclear between the two parties, but these are the facts:
Two innings after Machado mashed the go-ahead home run off Max Scherzer in Baltimore's 4-3 win and watched near home plate as the ball sailed into the left-center-field stands, he stepped into the box against Papelbon. The closer came up and in with a fastball on the first pitch, dispatched a curveball into the strike zone for strike one, and then hit Machado on the shoulder with another fastball.
Immediately, home-plate umpire Mark Ripperger ejected Papelbon, deeming his actions to be intentional.
"Perception is reality," Papelbon said. "If Manny thinks I hit him, then that's what he thinks. I'm not going to sit here, go back and forth on whether I did or whether I didn't, because it doesn't matter. If he thinks I did, that's what he thinks."
Machado threw his bat and yelled toward the mound, slowly making his way to first base.
"It's something that's uncalled for," Machado said. "It's [garbage]. It's something that you don't do. I expect more from a guy like that, with the past that he has. You've just got to go out there and keep playing baseball. It's part of the game. If you can't take the heat, just stay out of the kitchen and just go on from it. You don't throw at somebody's head. I think that's [garbage]. I think we've just got to keep playing baseball."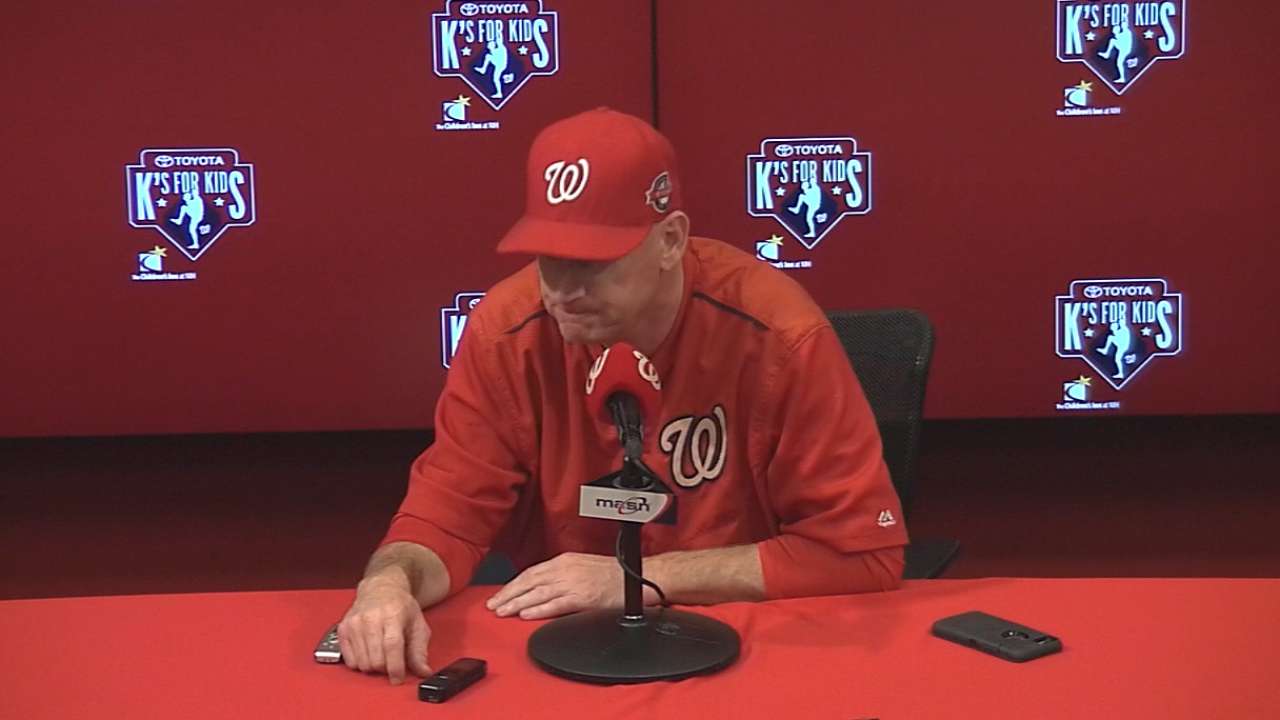 Felipe Rivero replaced Papelbon and got Chris Davis to fly out to end the inning. The Orioles secured their win three outs later.
"No, we haven't done anything wrong," Orioles manager Buck Showalter said when asked if he'd address his team about the events heading into Thursday's finale. "We just competed and put a good swing on a tough pitcher late in the game, and our bullpen made it hold on, so I don't want them to do anything different."
Jacob Emert is an associate reporter for MLB.com. Bill Ladson is a reporter for MLB.com and writes an MLBlog, All Nats All the Time. He also can be found on Twitter @WashingNats. This story was not subject to the approval of Major League Baseball or its clubs.