Red Sox look to line up rotation for rest of year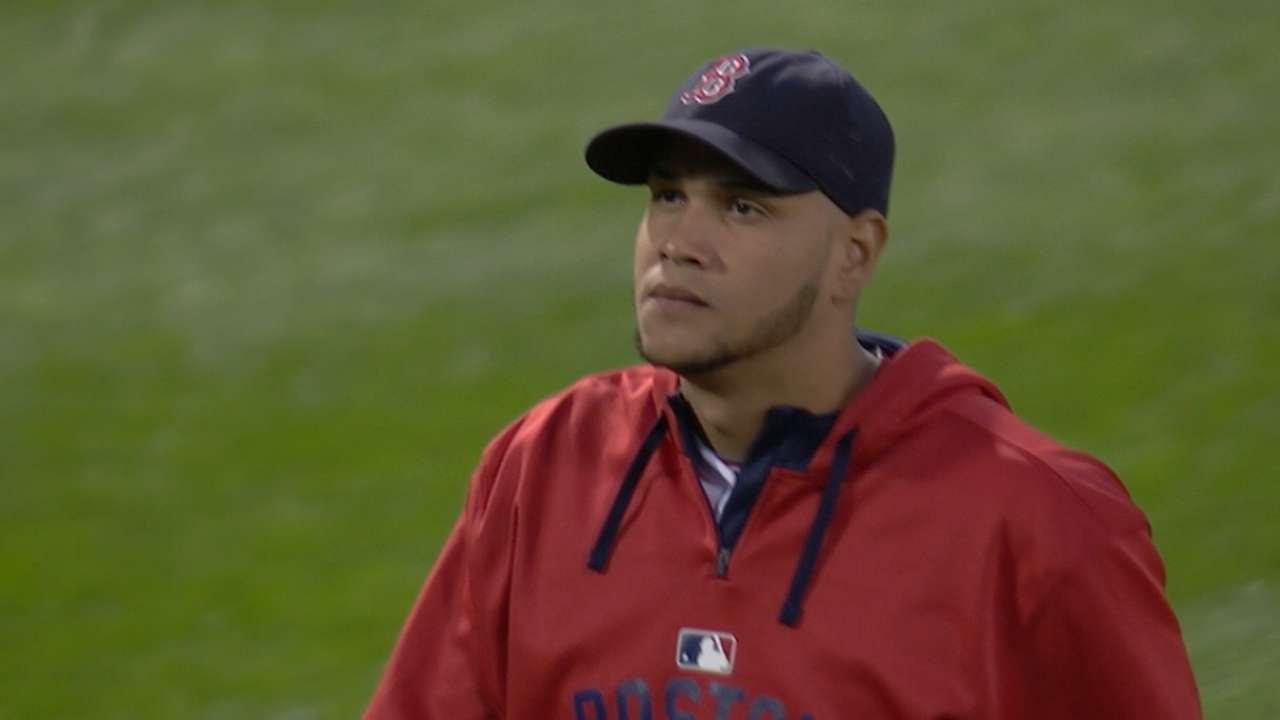 BOSTON -- As the Red Sox wind down without a day off over the season's final two weeks, interim manager Torey Lovullo is trying to spread out his starting rotation as much as possible to provide enough rest for those who need it.
While Lovullo has slotted in a "bullpen" day for Saturday's game against the Orioles, he is mindful of trying to line up the most competitive rotation he can for the four-game series at Yankee Stadium that starts on Monday.
The Yankees are all but certain to still be playing for the American League East title at that time, and certainly one of the Wild Card spots.
"The way we're trying to line it up is to be as professional, as consistent as we possibly can with consideration to the pennant race," said Lovullo. "We don't want to have an advantage or disadvantage. We want to go into Yankee Stadium with the guys we know we're going to be using and make it as competitive an environment and the best series possible. We want to play tough baseball."
For instance, there's a good chance that lefty Eduardo Rodriguez -- who will only make one more start this season -- will pitch one of the games in New York.
Rick Porcello, Wade Miley and Rich Hill could also start in that series, though Lovullo hasn't lined it up.
Hill has been magnificent in his first two Major League starts in six years, striking out 10 in both outings, and he'll go again on Friday against the Orioles. Henry Owens will complete the homestand on Sunday afternoon.
Lovullo isn't sure who will start the bullpen game on Saturday, but lefty Craig Breslow and righty Jonathan Aro are both candidates.
Ian Browne is a reporter for MLB.com. Read his blog, Brownie Points, follow him on Twitter @IanMBrowne and listen to his podcast. This story was not subject to the approval of Major League Baseball or its clubs.