Friendship with Yogi cherished by Cox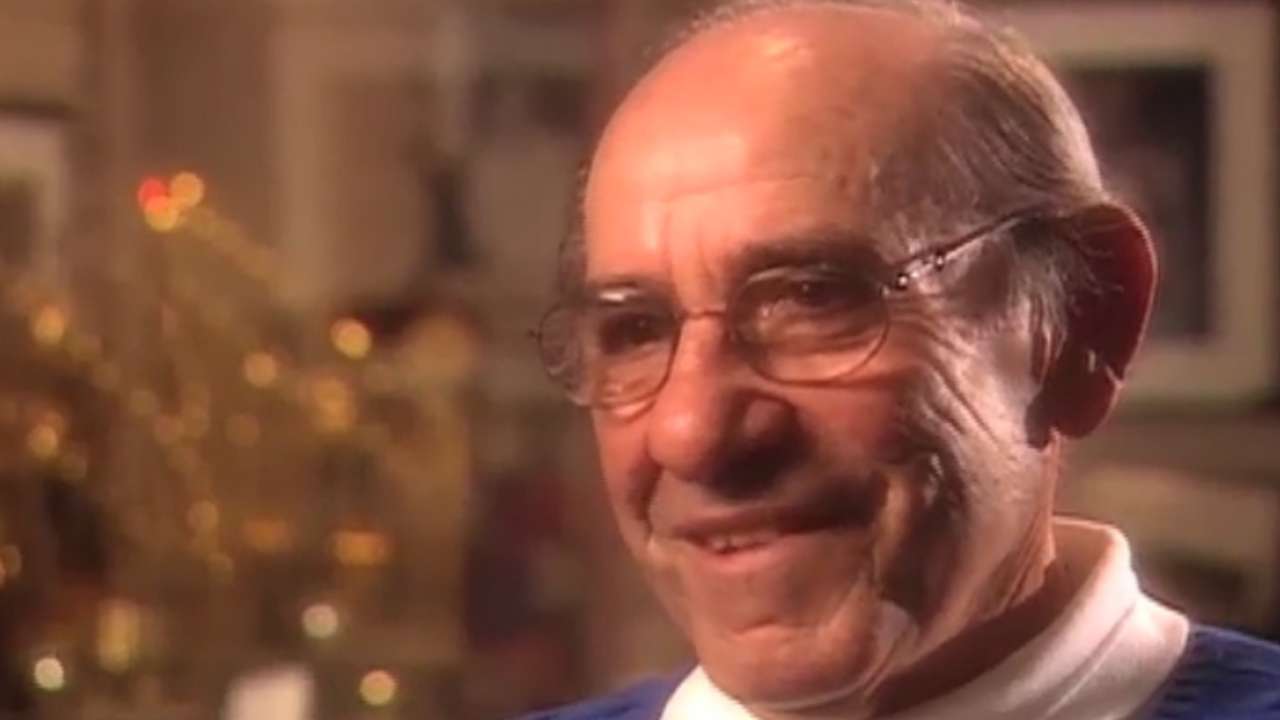 NEW YORK -- As Bobby Cox reminisced about the many wonderful days he shared with Yogi Berra, he described his longtime friend as a man who would do anything for you, including transport diapers across the border.
Cox was managing the Blue Jays during the early 1980s when he realized there were not any stores in Toronto that carried the kind of diaper his wife wanted for their infant daughter. So when it was time for the Yankees to come to Canada, Cox reached out to Berra for assistance.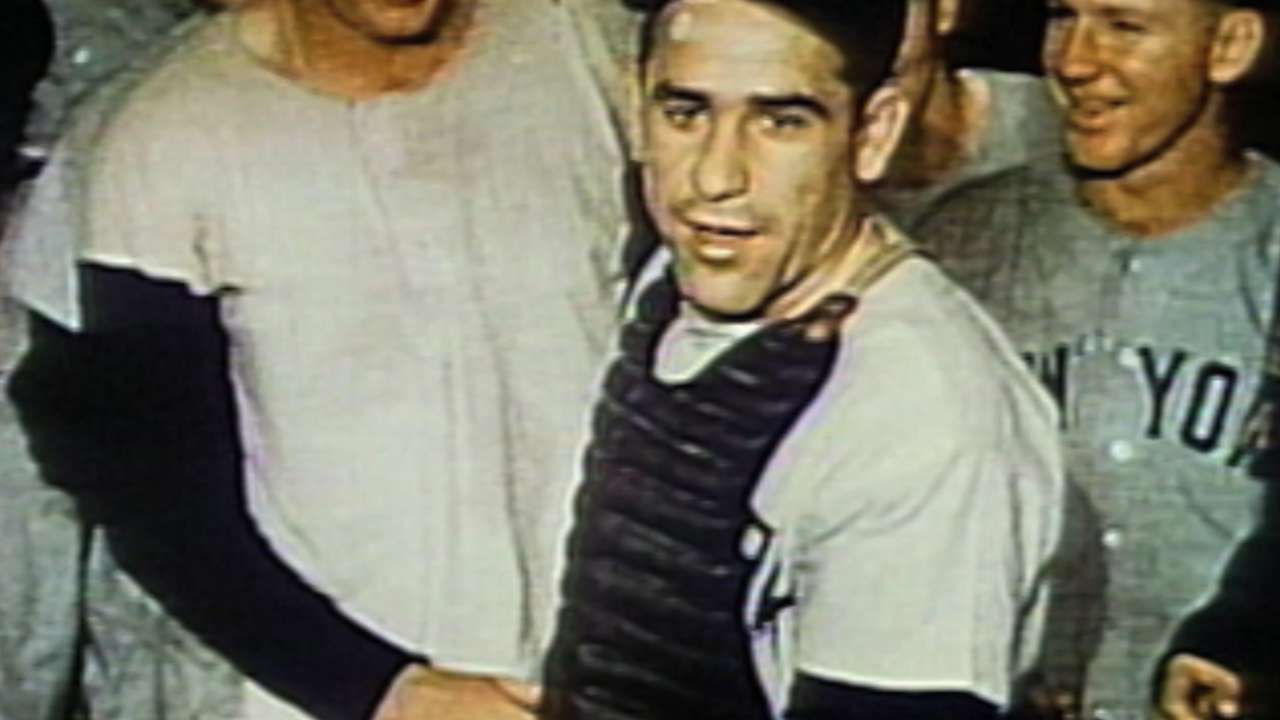 "I called Yogi down in New York and said, 'Can you please get some diapers in New York and bring them when you come in on the next road trip?'" Cox said with a chuckle. "So he comes to town with an arm full of diapers for us. That's the kind of guy he was. My years with Yogi are treasured."
Like many members of the baseball world, Cox was saddened to learn that Berra passed away late Tuesday night at the age of 90. Along with being a Hall of Famer, a Yankees icon and one of the greatest catchers of all time, the loveable Yogi was one of the finest human beings the baseball world will know.
When Cox got his first Major League coaching job in 1977, he joined a Billy Martin-led Yankees coaching staff that included Berra. The two developed an immediate bond and often played gin when they sat together during the team's flights.
"He was just a wonderful, wonderful human being," Cox said. "He was fun to be around. He knew the game of baseball inside and out. He had all the Yogi-isms and all that, but boy, was he a smart baseball guy."
As Cox fashioned his Hall of Fame managerial career with the Braves, he would often playfully refer to some of those Yogi-isms like, "You can observe a lot by watching" and "It ain't over 'til it's over." Each of these messages included a truth that promoted an approach often absent in today's analytical baseball world.
"I think we need to get back to that and make the game simpler," Cox said. "One day, I said, 'Yogi, what made you such a great hitter?' He said, 'Bobby, I saw the ball and I hit the ball, it's as simple as that.' He was so right, it was unbelievable. He truly was an American treasure."
Mark Bowman is a reporter for MLB.com. This story was not subject to the approval of Major League Baseball or its clubs.