Yogi's Mets years remembered fondly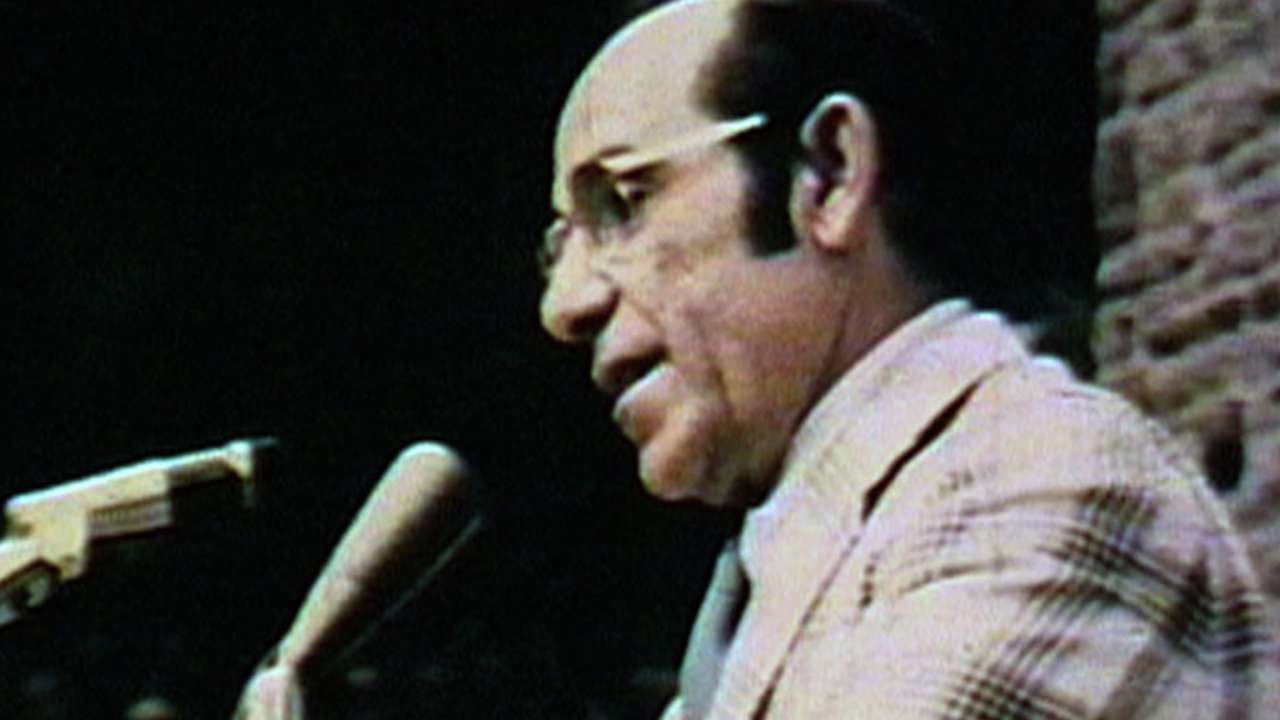 NEW YORK -- Rummage for a photograph of Yogi Berra in uniform, and the interlocking "NY" on his cap will typically shine white on a dark blue background. Berra, who passed away Tuesday at age 90, has always been and will always be a Yankee.
But Berra also spent a number of colorful years with the Mets, where he won a pennant and ingrained himself into franchise lore. The Mets released the following statement upon Berra's passing:
"Yogi Berra was a baseball legend who played a key part in our history. He was kind, compassionate and always found a way to make people laugh. With us he was a player, coach and managed the 1973 'Ya Gotta Believe' team to the National League pennant. Our thoughts and prayers are with his family."
The Mets held a moment of silence for Berra and played a video tribute before their game against the Braves on Wednesday night.
"One of the great legacies of the game, one of the most tremendous people," Mets manager Terry Collins said. "In my time with Houston I got to know Yogi. He had great relationships with Matt Galante and [Craig] Biggio. He would come in the clubhouse a lot. As I've been reading about today, everything they say is true. Wonderful man. Tremendous player. The game is not as good as it once was today."
"I thought, 'Wow this is Yogi Berra,'" said Mets right fielder Curtis Granderson, who has also played for the Yankees. "With all the championships and the accolades he has, he came up to me and introduced himself to me. He made me know he was approachable and that I could talk to him all the time. He also joked around with you, let you know you need to be loose and relaxed even though you're in the Major Leagues.
"... The number of people I saw commenting on social media today that were not athletes was amazing to me, and speaks to how he was known as a figure."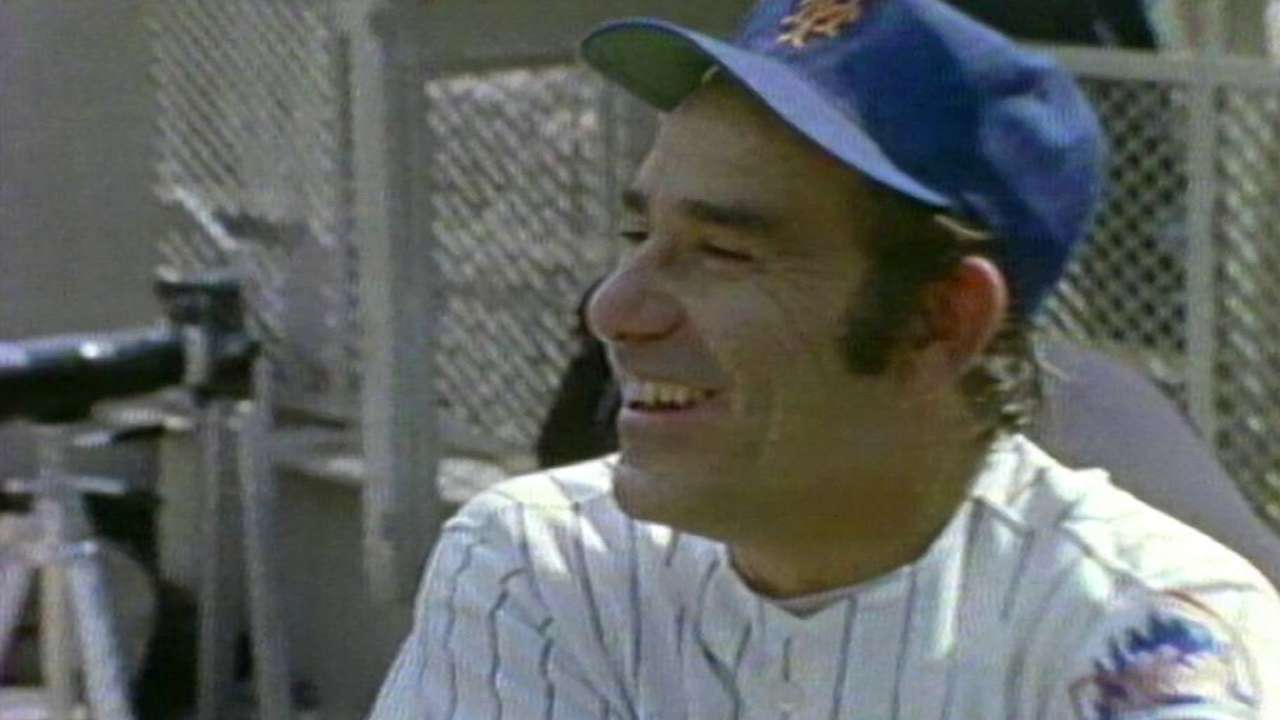 A year after retiring as a player and serving as Yankees manager for the first time in 1964, taking them to the World Series, Berra joined the Mets as a player/coach. The player part did not last long; Berra, who had appeared in 2,116 games for the Yanks, the second most in history at that time, played in just four for the Mets. He hung up his spikes for good just shy of his 40th birthday.
But Berra stayed in Queens as a coach under such legendary managers as Casey Stengel and Gil Hodges, before taking over as manager himself in 1972 -- the same summer he was elected to the Hall of Fame. A year later, Berra guided the Mets to the National League pennant in the aforementioned "Ya Gotta Believe" season, never changing the personality quirks that furthered his legend. Berra finished his Mets managerial career with a 292-296 record over four seasons.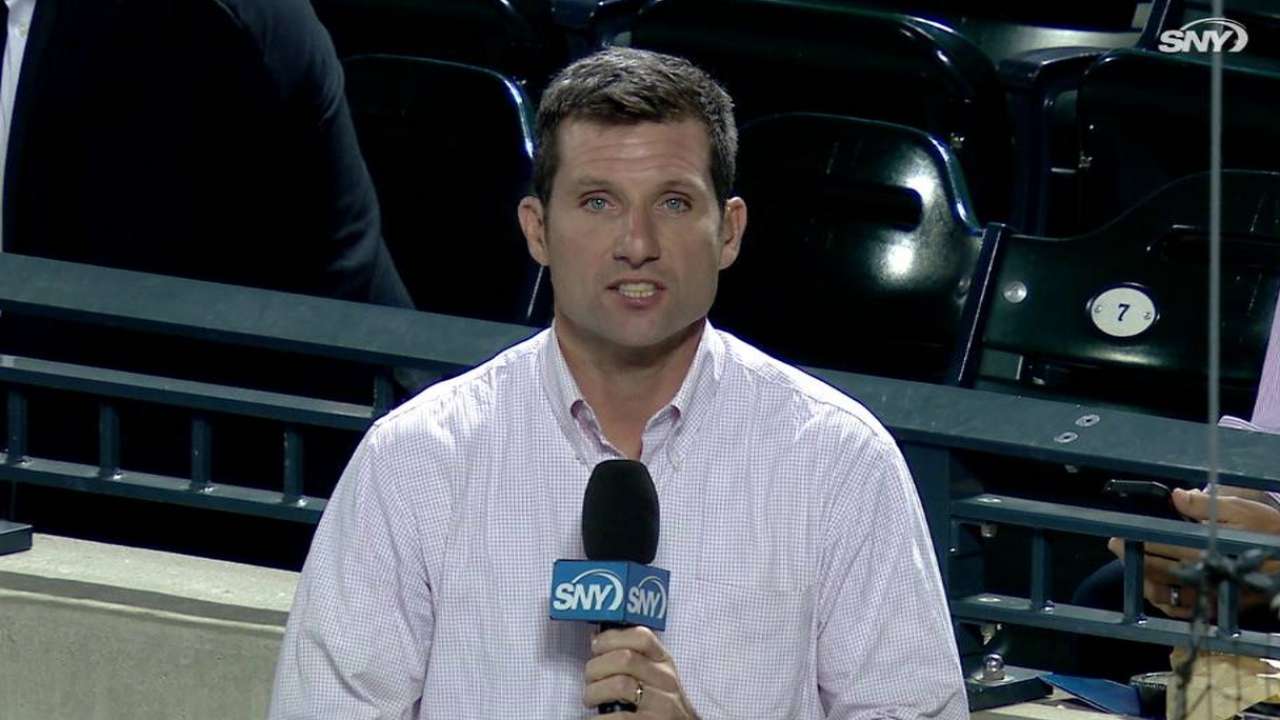 "They threw away the mold in regards to Yogi," Hall of Famer Tom Seaver, a member of the Mets during all four of Berra's managerial years there, said in a statement. "He was one of a kind. He loved the game. As a manager, he never tried to complicate things. He let his players play. He respected what you did on the field. He was an utter delight to be around."
Other former Mets had similar compliments to offer. Jerry Koosman called Berra "a true gentleman" who was "very reassuring" and "always stayed positive." Rusty Staub, who took part in a 2008 ceremony alongside Berra after the final game at Shea Stadium, described him as someone who "did so much good for so many people in the world."
"Every time I think of Yogi, I have a smile on my face," Staub said in a statement. "That's the effect he had on people."
Anthony DiComo is a reporter for MLB.com. Follow him on Twitter @AnthonyDiComo and Facebook, and listen to his podcast. This story was not subject to the approval of Major League Baseball or its clubs.