Ausmus recalls 'larger-than-life' Yogi
Tigers manager met Berra several times throughout career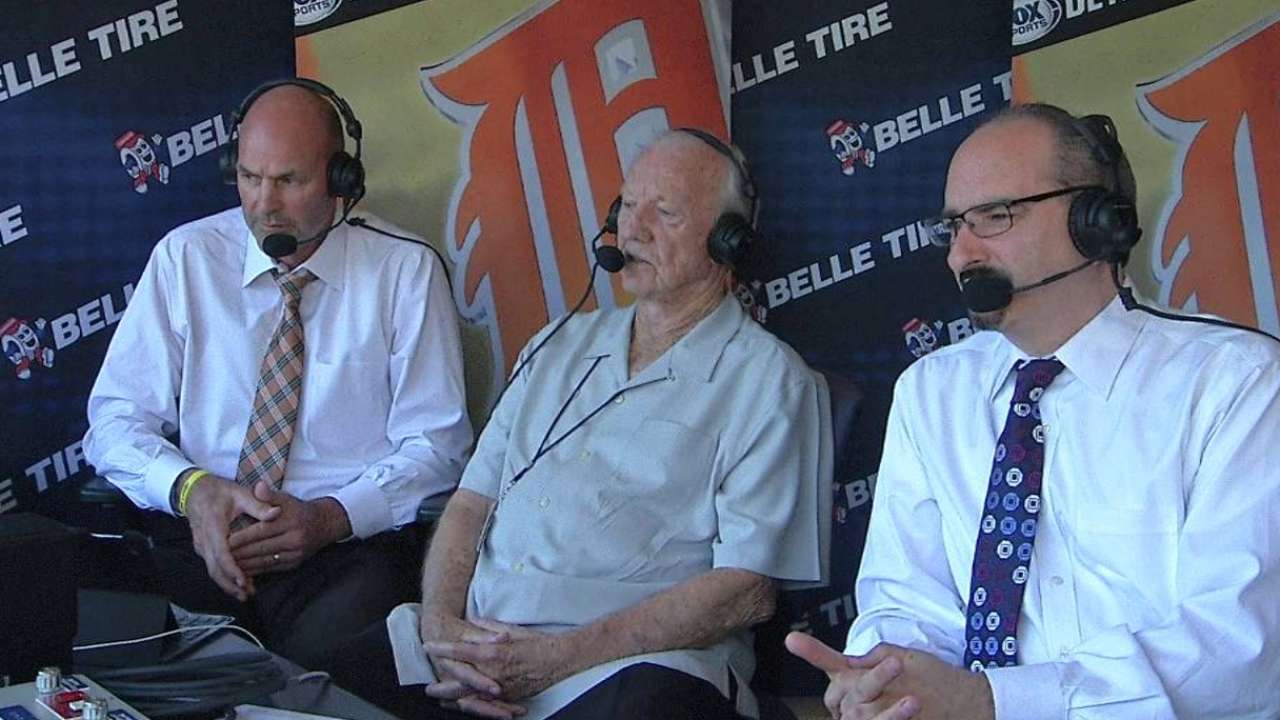 DETROIT -- The baseball world lost a legend Tuesday night with the passing of Yogi Berra, a Hall of Famer, all-time Yankees great and cultural icon.
Tigers manager Brad Ausmus, who enjoyed an 18-year playing career as a catcher, spent a few minutes Wednesday morning remembering one of the best to ever play the position. Berra served in the U.S. Navy during World War II and, upon his return, helped guide the Yankees to 10 World Series titles before adding three more (one with the Mets, two with the Yanks) as a coach.
"It's a sad day," Ausmus said. "Certainly, Yogi was a larger-than-life character and baseball man."
Ausmus spent the majority of his playing career with the Astros, the last club Berra coached with before announcing his retirement in 1989. As a result, Ausmus met Berra on several occasions, usually when the Astros traveled to New York or during Spring Training.
But Berra's legendary status existed even for those who never met him. As Tigers catcher Alex Avila explained, "Anyone who plays at any level of professional baseball knows who Yogi Berra is."
"It's a sad day, but he certainly had a very positive impact on people around him and a very positive impact on the game of baseball," Ausmus said.
In fact, Ausmus said, it was just last week that somebody's humorous remark had prompted the manager to look up a list of the best Yogi-isms. His favorite?
"'That place is too crowded; nobody goes there anymore,'" Ausmus said. "He's got some good ones. I don't know if they're all true."
Alejandro Zúñiga is an associate reporter for MLB.com. This story was not subject to the approval of Major League Baseball or its clubs.