Biggio fondly recalls special bond with Yogi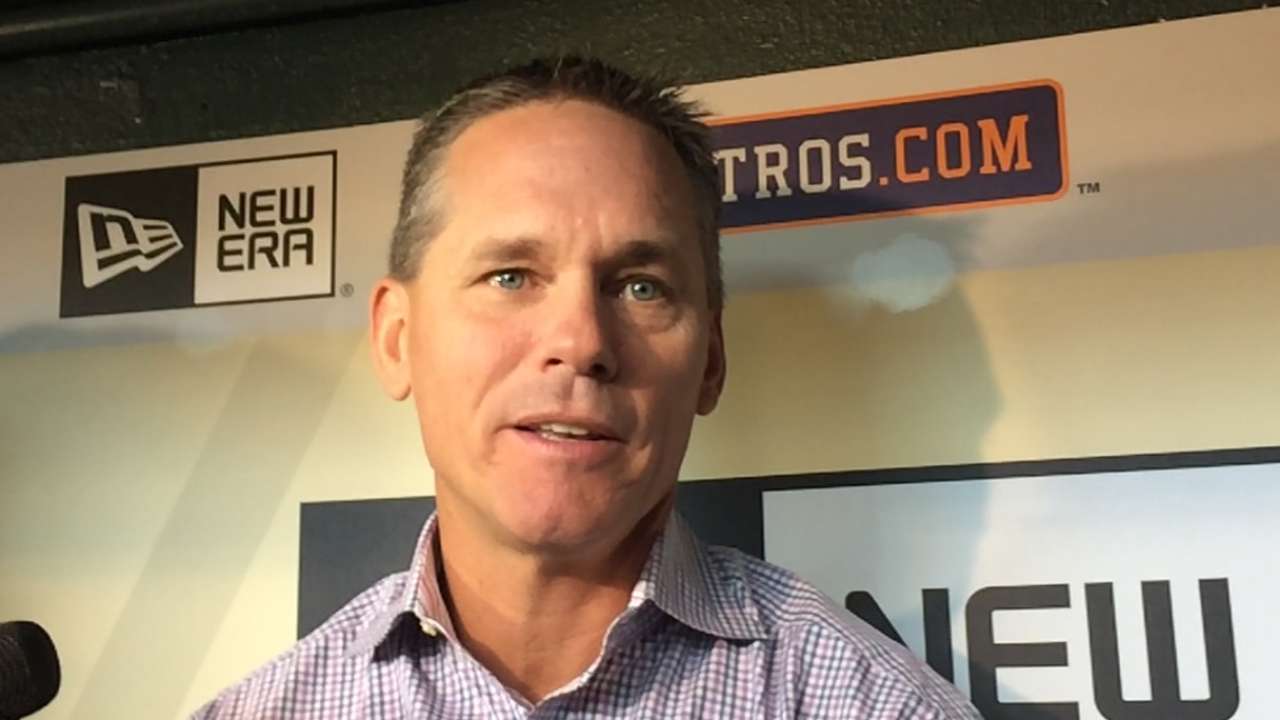 HOUSTON -- The phone would ring every Dec. 14 with a familiar voice on the other end of the line. Craig Biggio knew the call was coming, and he looked forward to it every year. It was Hall of Fame catcher Yogi Berra calling to wish Biggio a happy birthday.
"He would say, 'It's Yogi,'" Biggio said Wednesday. "'Hey kid, how are you?'"
Biggio credits Berra with helping him get drafted by the Astros, which was the start of a long friendship between the two. That's what made the news of Berra's death at the age of 90 on Tuesday night so hard to take for Biggio. His friend, Yogi, was gone.
"He meant so much to me and had such a big impact on my life -- not just on the field, but off the field, also," Biggio said.
Berra's death came less than a week after Astros Hall of Fame announcer Milo Hamilton passed away at age 88. Hamilton and Biggio were also close friends.
Berra played 19 seasons in the big leagues, winning three American League Most Valuable Player Awards and playing in 18 All-Star Games. He played in 14 World Series, winning 10 of them. He managed the Yankees twice and the Mets once, and he came to Houston as the Astros' bench coach in 1986 and stayed three years.
While with the Astros, Berra went with Astros coach Matt Galante to Seton Hall to scout a top prospect for the 1987 Draft. Biggio, like Berra, was a catcher. The Astros wound up taking Biggio with their top pick in that Draft, and he was in the big leagues a year later. Biggio, of course, played 20 seasons and joined Berra in the National Baseball Hall of Fame this year.
"I'm an Astro because he had something to do with it," Biggio said.
Biggio, a native of Long Island, used to live on the East Coast and would play golf and attend hockey games with Berra and Astros owner John McMullen, who also owned the NHL's New Jersey Devils. Berra worked with Biggio as a young catcher, and the pair remained close friends.
"He's just a great man," Biggio said. "The man lived his life right. He's one of the most recognizable people in the world, but you wouldn't ever know it. He's the most humble man you're going to meet, and we really did, we lost a great man."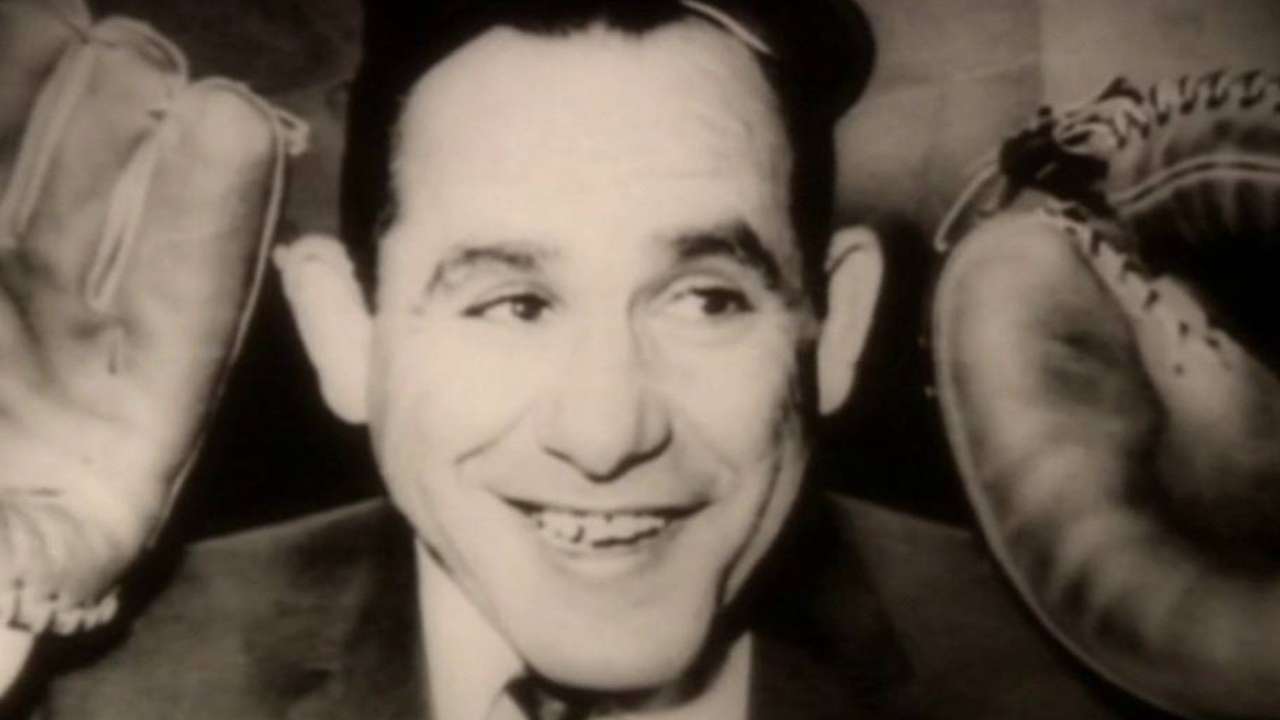 After Berra managed the first 16 games for the Yankees in 1985, McMullen asked first-year Astros manager Hal Lanier if he would make Berra his bench coach for the '86 season. Lanier didn't have to think twice. Lanier's father, Max, played in the big leagues, and Berra would come to their house in St. Petersburg, Fla., during Spring Training when Hal was a kid. Lanier and his sisters would serve Berra food and drinks.
"I knew Yogi at a very young age," Lanier said. "I was told that I had to accept Yogi as bench coach, and I said, 'Wow, what a great time this is going to be.' Of course, that was my first year. He really helped me out a lot with the players during the game, after games. There would be somebody that would get sent down and he talked to them and he helped me out, especially when we went to New York.
"There's so much media attention there, and half of them went to Yogi and half of them went to me after a game. Yogi apologized for that, and I said, 'Yogi, I wish they would all go to you.' What a great baseball man, player, coach, manager -- but what a great man he was off the field. I was very fortunate to be able to spend time with him and get to know him for three years."
Biggio last talked to Berra over the winter, paying him a visit. He had hoped he would have been able to make it Cooperstown, N.Y., in July for the Hall of Fame induction ceremony, but Berra's deteriorating health wouldn't allow it. Biggio told Berra he loved him, just like he always did.
"I said it in my Hall of Fame speech, Yogi is known a lot for his Yogi-isms, but he's one of the smartest baseball people I've ever been around," Biggio said. "You don't win as many championships as he has by not being smart. He would say some things to me as a young kid and I would scratch my head and say, 'What is he talking about?' The next half-inning, whatever he said actually happened, and the next inning after that and so on. As a 22-, 23-year-old kid, you go, 'I've got a lot to learn about the game.'"
Brian McTaggart is a reporter for MLB.com and writes an MLBlog, Tag's Lines. Follow @brianmctaggart on Twitter and listen to his podcast. This story was not subject to the approval of Major League Baseball or its clubs.