Smith's injury opening door for young relievers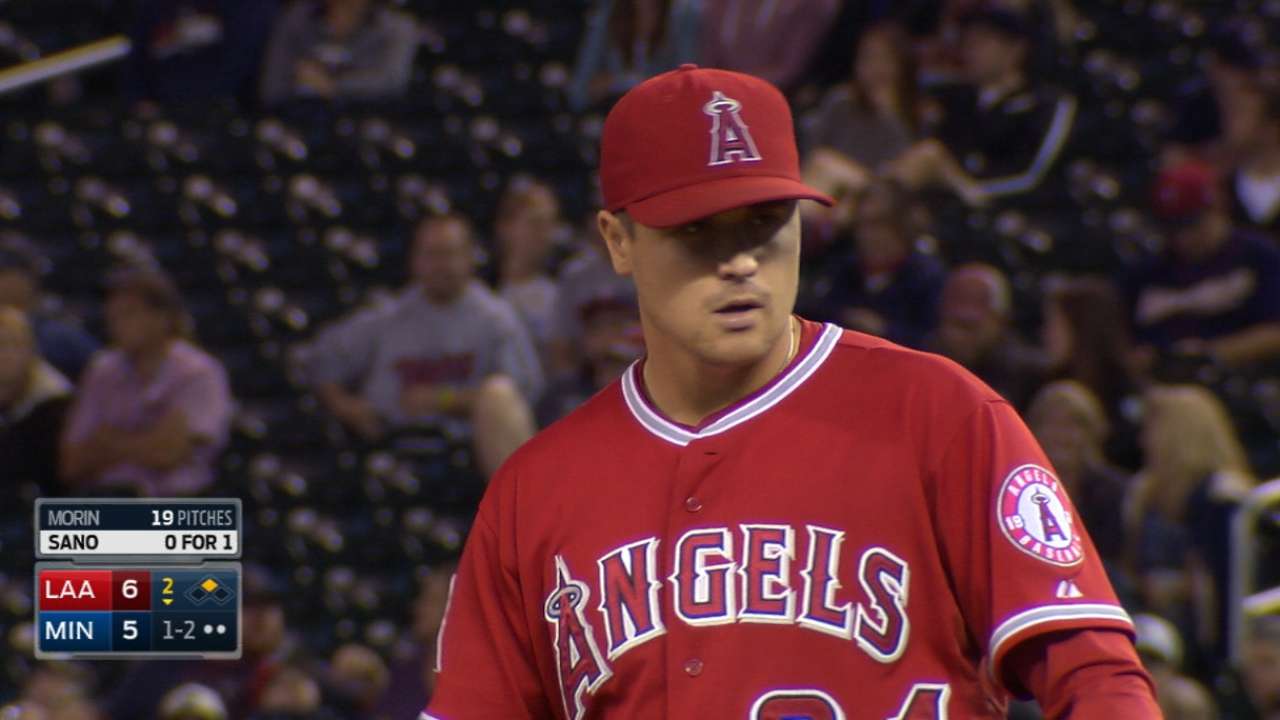 HOUSTON -- Joe Smith's sprained left ankle, a potential season-ending injury, will greatly test the Angels' bullpen depth over these last two weeks. It will also give their three young right-handed short-inning relievers a chance to show something.
Trevor Gott, Mike Morin and Cam Bedrosian all have promise, all have gone through varying levels of growing pains and all have the potential to emerge as critical back-end-of-the-bullpen weapons next season.
"These guys have really good arms," Angels manager Mike Scioscia said. "It's a great opportunity for them."
Gott, 23, has been by far the most successful of the group this year, posting a 3.16 ERA and a 1.24 WHIP while emerging as the seventh-inning reliever in his rookie season. Gott features a high-90s fastball with run and sinking action, but he's struggled to throw his curveball for strikes.
Entering Wednesday, 54 percent of Gott's curveballs had been balls and only one of the 90 he had thrown produced a swing and miss, prompting him to strike out a pedestrian 4.5 batters per nine innings (Gott's strikeout rate was 9.5 in the Minors).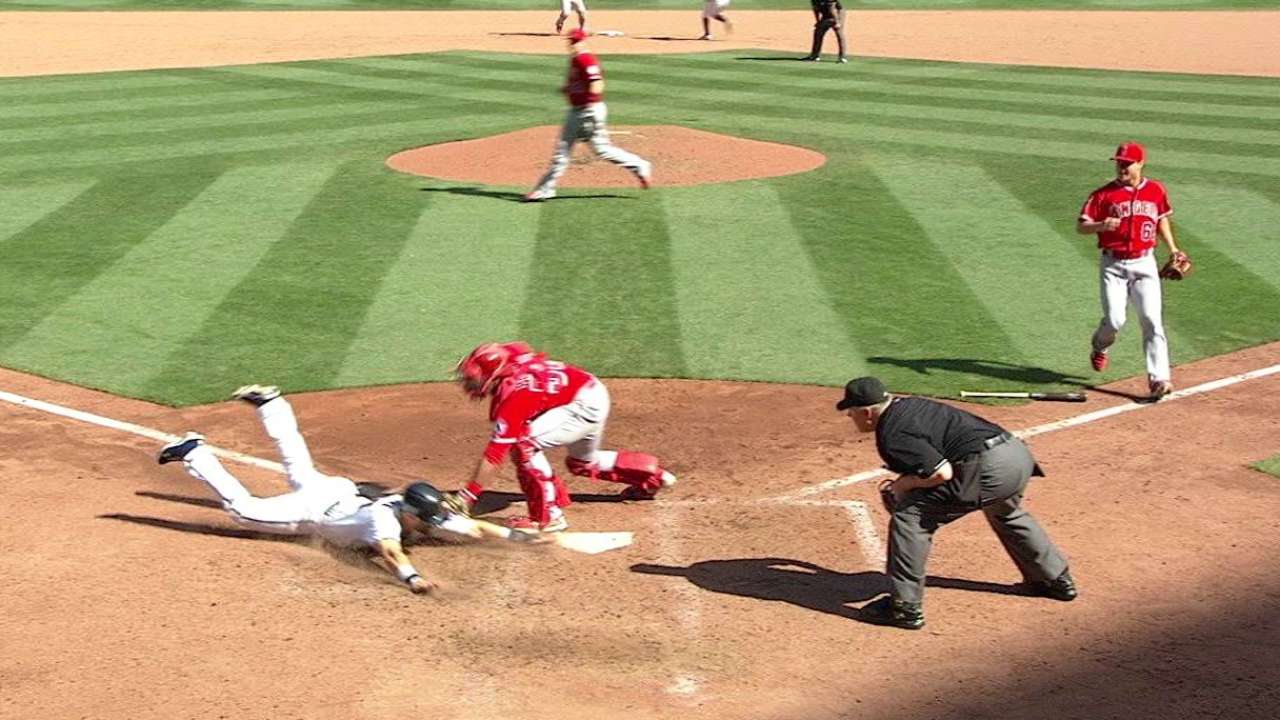 "I don't think it's something I need to kill myself over trying to perfect," Gott said of throwing his curveball for strikes more frequently. "There's other things I need to do that hopefully will make my game better, but, obviously, that's a piece."
Morin, 24, entered the season as a favorite to lock down the seventh-inning role, behind Smith and closer Huston Street. But he posted a 6.00 ERA in his first 20 appearances, missed five weeks with a strained oblique, gave up nine runs in eight innings in July and spent a month with Triple-A Salt Lake, putting up a 4.91 ERA in 11 appearances.
Since coming up in September, though, Morin has struck out 15 batters in eight innings.
Morin is a three-pitch reliever who features a plus changeup, mixes in a slider and mainly throws his fastball 93 mph. The key to getting back on track, Morin said, was fixing a timing issue with his delivery, specifically a double tap with his glove right before delivering a pitch.
"I think it allows me to get through the ball and just stay with it, be directional and linear toward home plate," Morin said. "That's going to help your velocity because you're not yanking as much, or cutting across your body. Everything is working toward the plate instead of side to side."
Bedrosian has struggled to a 5.68 ERA, a 1.74 WHIP and a 1.69 strikeout-to-walk ratio in 50 2/3 innings through his first two seasons in the big leagues. The 23-year-old throws a mid-90s fastball that moves from top to bottom -- as opposed to Gott's side-to-side movement -- and he has tinkered with both a slider and a curveball.
Now he's trying to combine the two.
"The curveball that he kind of was throwing earlier this year wasn't crisp," Scioscia said of Bedrosian. "He's trying to get more of a power breaking ball look, which would be in between. Cam's issue right now is being able to repeat pitches. When he does, he's tough -- he can get the ball in good zones. He's had a little problem with that."
Alden Gonzalez is a reporter for MLB.com. Follow him on Twitter @Alden_Gonzalez and listen to his podcast. This story was not subject to the approval of Major League Baseball or its clubs.