LaRoche aims to rejoin lineup this weekend
Veteran slugger's ailing knee improving after PRP injection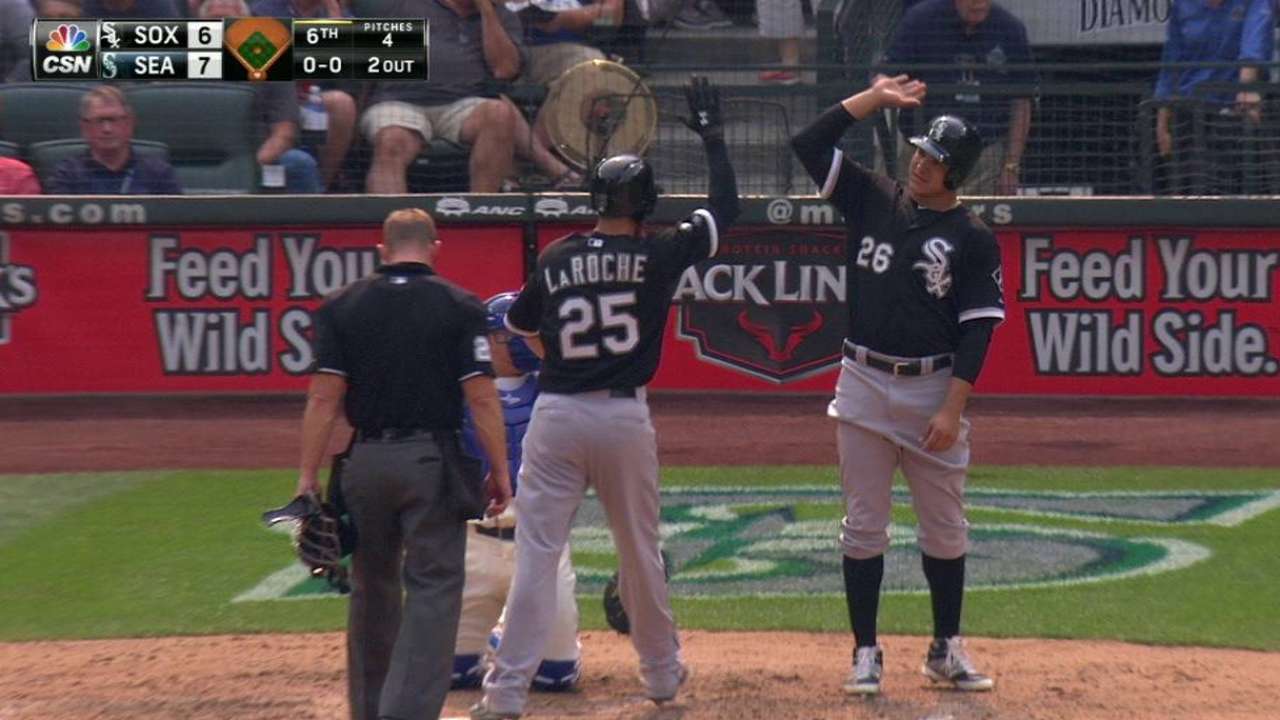 DETROIT -- Adam LaRoche hopes to return to the White Sox lineup this weekend at Yankee Stadium after being sidelined since Sept. 13 by patellar tendinosis in his right knee. He has just 22 at-bats this month.
This diagnosis, which indicates chronic tendinitis, was arrived at following an MRI on the veteran first baseman/designated hitter. LaRoche suffered the injury when banging into a wall while chasing a foul ball, but he believes he aggravated it on a recent slide.
A PRP (platelet-rich plasma) injection has helped the left-handed hitter with the recovery process since getting that shot about a week ago.
"They did say the PRP shot should help with tendinosis, and it has," LaRoche said on Wednesday. "Yesterday was by far the best it has felt in two weeks. The last probably three days, it has gotten a little better every day. I still feel it, but I feel like it's playable."
LaRoche has battled through a brutally tough first season with the White Sox, hitting .211 with 12 homers, 44 RBIs and 130 strikeouts in 418 at-bats. But it's important for him to get back out on the field at some point in these final 10 games.
"Everybody wants to get back out there. He wants to get back out there," White Sox manager Robin Ventura said. "You want to do well at the end of the year, and for him, it's at least to get back out there and do something to contribute and help with these guys trying to win games, the last couple.
"He's had little things here and there. The knee one, I don't know if it's been there all year, but he's had different spats of it during the year, just like anybody else.
"It's not like we're going to send him out for a rehab assignment, but you've got to get him enough time at least to crank it back up, and hopefully it feels better."
Scott Merkin is a reporter for MLB.com. Read his blog, Merk's Works, follow him on Twitter @scottmerkin and listen to his podcast. This story was not subject to the approval of Major League Baseball or its clubs.