Ventura, Robertson reflect on time with Yogi
White Sox coach Cooper made Yankees debut under Berra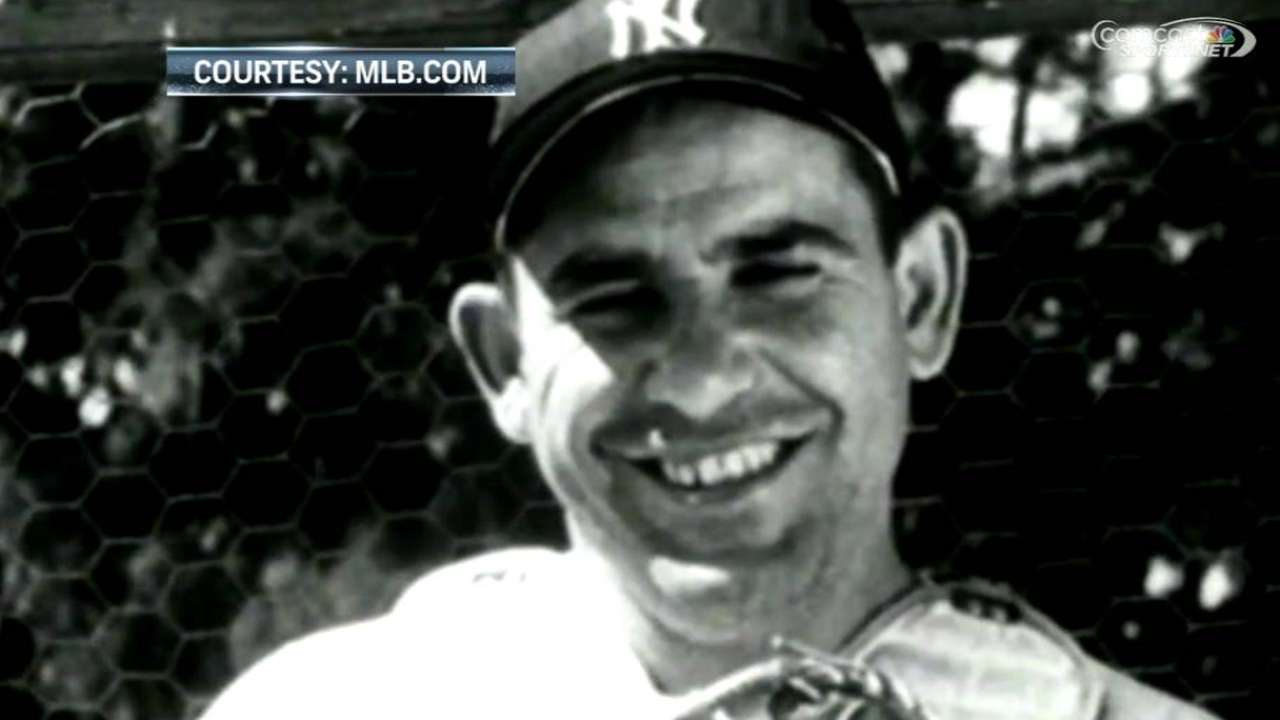 DETROIT -- There weren't exactly a plethora of mound appearances for Don Cooper, the highly accomplished White Sox pitching coach, during his four-year Major League career.
Forty-four games pitched, to be exact. But one that Cooper remembered fondly on Wednesday morning came on April 27, 1985, in Chicago against the White Sox, when the New York native made his Yankees debut. He was brought into the game by none other than manager Yogi Berra, who gave Cooper that chance to pitch for his hometown team, before being relieved of his duties two days later and replaced by Billy Martin.
Cooper, along with manager Robin Ventura and closer David Robertson, shared their love and great memories of the iconic Berra, who passed away Tuesday at the age of 90.
"Growing up as a kid in New York, I certainly know who Yogi Berra was. Mickey Mantle, Tommy Tresh, all of those guys," an emotional Cooper said prior to Wednesday afternoon's series finale with the Tigers at Comerica Park. "But Yogi was an icon before I even got with the Yankees. Just a wonderful man. Baseball's loss. And friends, family. It's just a loss, just sad."
"I felt like I saw Yogi all the time in the clubhouse. Maybe a little less last year with his wife's passing, but he was just the nicest guy you could ever meet," Robertson said. "Always called me Slim, always took a second to sit down and talk with me. He was a true legend of the game."
Robertson pitched for the Yankees from 2008-14 before joining the White Sox via free agency prior to the 2015 campaign. Ventura also played for the Yanks, during the 2002 and '03 seasons, and he stated that while Berra's passing was sad, as soon as you started thinking about Berra, "you smile."
"Just getting to talk to him was always fun," Ventura said. "He lit up a room when he came in there, would walk around and talk to everybody. Just a beautiful person all the way around. His numbers are incredible when you really look at him. But his presence and how he dealt with people was really the biggest thing. He made a lot of people smile."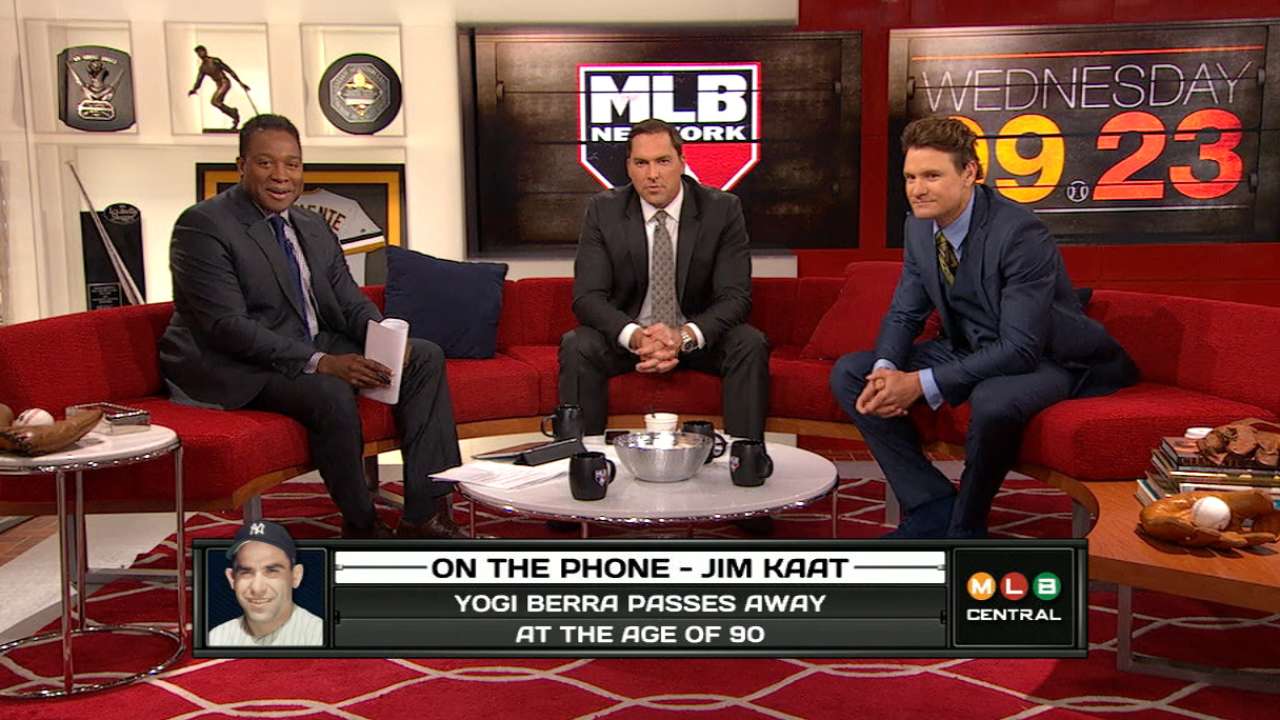 Berra had natural charisma that wasn't forced, with Robertson pointing out that he was never trying to put on a show. Cooper added that there was never a derogatory word said about Berra, and that it wasn't like he sat down and scripted his legendary phrases and statements. They were just Yogi.
"He was exactly what the Yankees as an organization wanted their players to be like," Robertson said. "You can't say enough about him. He's just going to be missed."
The world's lost a legend and I've lost a friend. Rest easy, Yogi. I'll miss you buddy.

— David Robertson (@DRob30) September 23, 2015
"Every conversation you had, he was into that conversation, talking to that person," Ventura said. "He enjoyed people. He enjoyed having fun and laughing as well. He wasn't trying to be that way. That was just what came out. Truly an icon of our game."
Scott Merkin is a reporter for MLB.com. Read his blog, Merk's Works, follow him on Twitter @scottmerkin and listen to his podcast. This story was not subject to the approval of Major League Baseball or its clubs.