Miggy sits to rest back before off-day
Ausmus says slugger would play if club were in contention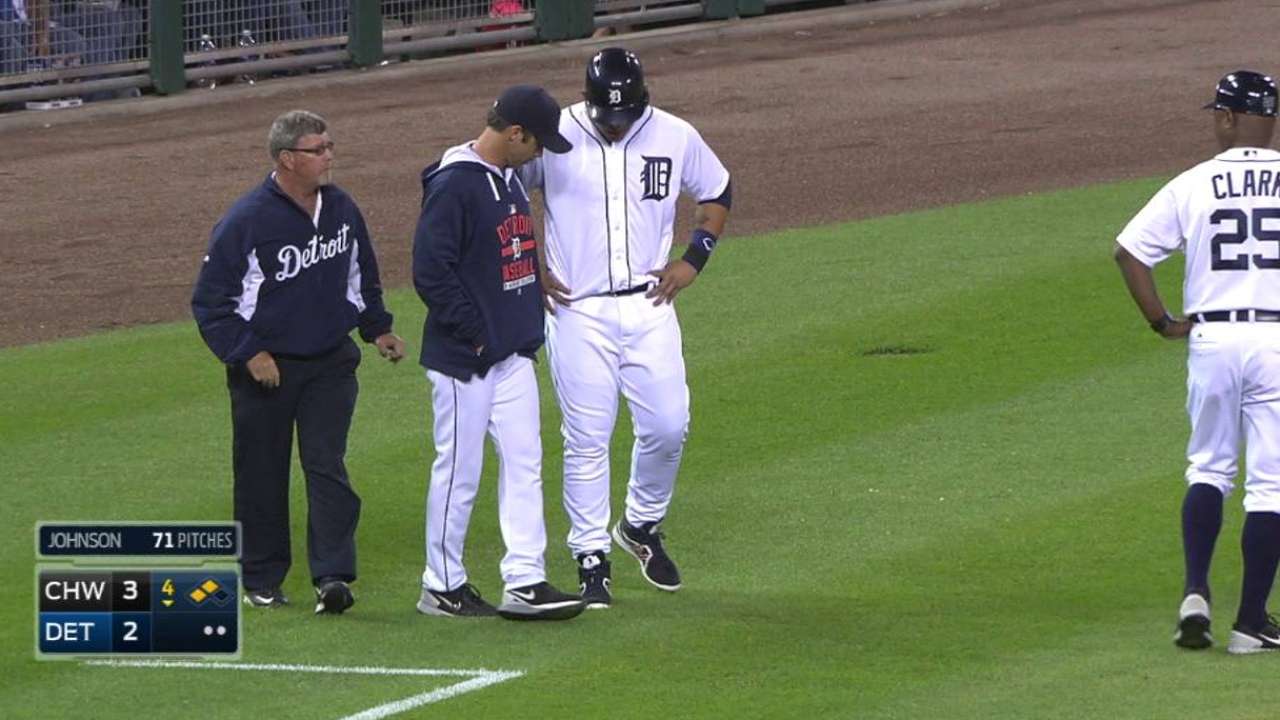 DETROIT -- Tigers first baseman Miguel Cabrera gave fans a scare Monday night when he appeared to hurt his surgically repaired right ankle while rounding the bases.
As it turned out, that was merely a tweak, and Cabrera remained in the game and started Tuesday. But he was out Wednesday with what manager Brad Ausmus called lower-back irritation that has been bothering the All-Star slugger over the past few days.
"I just decided, with the off-day [Thursday], I'd give him two days and see if it clears up a little bit," Ausmus said.
The good news for Detroit is that it appears Cabrera's back issues are minor. Ausmus said the first baseman would have continued to play through it were the Tigers in the postseason hunt.
"We'd rather knock it out," Ausmus said. "We have a couple series against teams that are contending and we need to throw a good lineup out there. We'd rather have him healthy than necessarily play today."
Cabrera has had an uncharacteristically difficult time staying healthy this season. In July, he suffered a Grade 3 calf strain, landing him on the disabled list for the first time in his 13-year Major League career.
Cabrera has a slash line of .337/.437/.534 this season, and despite hitting .236 this month, he remains the leader for the American League batting title.
Norris to make two more starts on a pitch count
Starter Daniel Norris' pitch count unexpectedly became a major point of discussion Tuesday night, when the left-hander was pulled despite having thrown five perfect innings against the White Sox.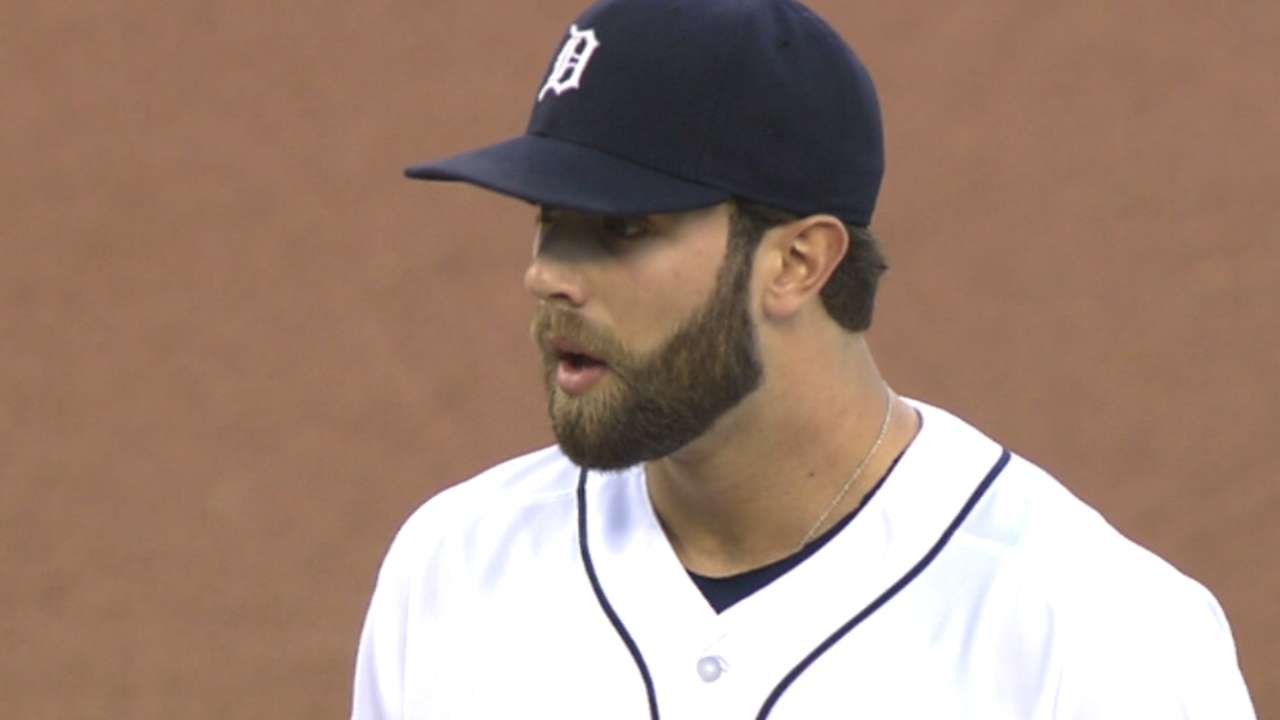 The rookie, who recently missed nearly a month with a strained oblique, will make two more starts this season and will continue to operate on a pitch limit. He'll toss up to 80 in his next appearance, and about 95 in his final outing.
Ausmus said Norris' ability to return from injury to make four final starts would help the lefty going into the offseason.
"One, he feels like he completed a big league season, even though he missed a little time," the manager said. "Two, he goes home knowing he's healthy."
Alejandro Zúñiga is an associate reporter for MLB.com. This story was not subject to the approval of Major League Baseball or its clubs.