Larsen's Classic perfecto had Yogi's touch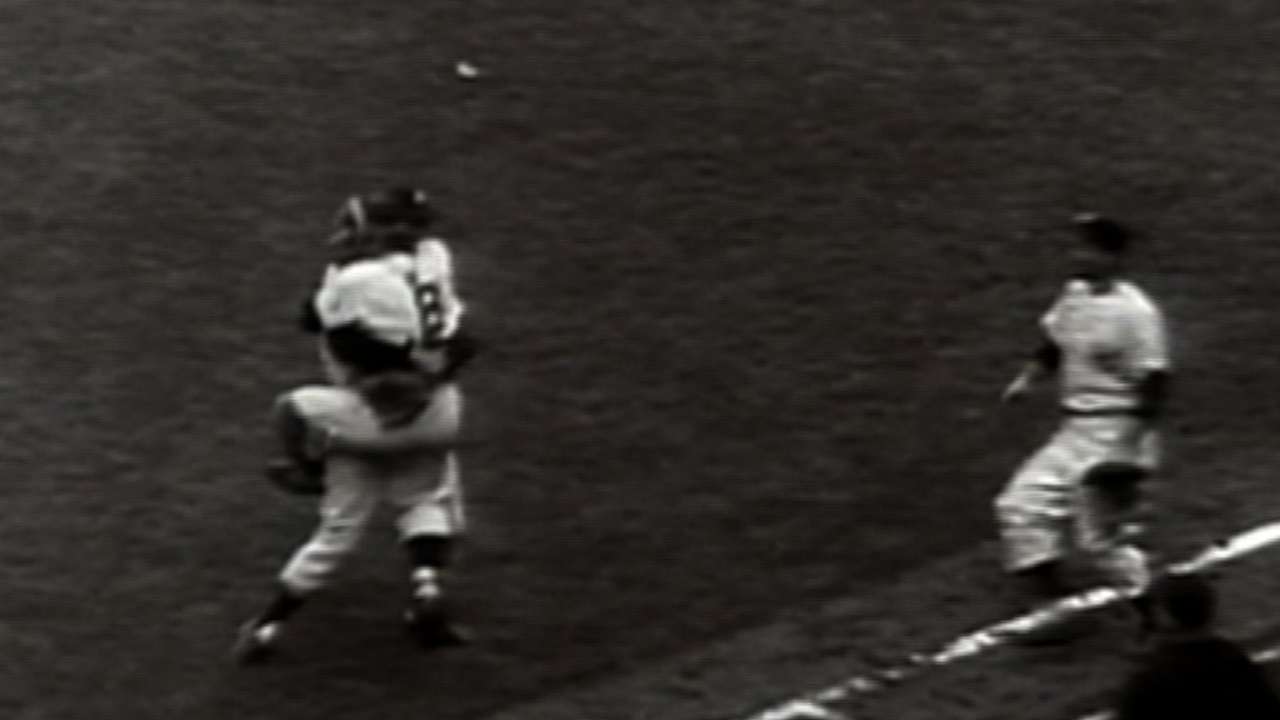 When Don Larsen threw the first and only perfect game in World Series history in 1956, he produced one of the most astounding individual achievements in baseball history. The game was so great and so timely and so memorable that it even got its very own Yogi Berra quote to remember it by.
Berra, who caught that game and ushered Larsen into the history books, seemed incredulous in the aftermath and even decades later. Berra leaped into Larsen's arms in a moment that would become iconic, and years later, he memorialized the game in inimitable fashion during a TV interview.
"It's never happened in the World Series competition," Berra said. "And it still hasn't."
It's been 59 years since Larsen threw his perfect game, and it's never been duplicated. And while the memory of that distinction stands firm, some of the context may have been lost to history.
The 1956 Yankees won 97 games and had finished in first place in six of the previous seven seasons. New York won the World Series five straight times from 1949-53, but it finished in second place in '54 and lost the World Series to the Brooklyn Dodgers in 1955.
Enter Larsen, facing those same Dodgers in 1956, with the World Series deadlocked at two games apiece. Facing a lineup with future Hall of Famers in Pee Wee Reese, Jackie Robinson, Duke Snider and Roy Campanella, Larsen pitched the game of his life, striking out seven batters and retiring 27 in a row.
Larsen, in just his second season with the Yankees, had gone 11-5 in 1956, and just two seasons earlier, he had led the league in losses (21) with the Baltimore Orioles. But he had a not-so-secret weapon in Berra, who was already a three-time American League Most Valuable Player Award winner and a six-time World Series champion.
"I was so nervous I couldn't think straight," Larsen said of his perfect game in the book "Yogi Berra: An American Original" by the New York Daily News. "Yogi had to do my thinking for me."
Spencer Fordin is a reporter for MLB.com. This story was not subject to the approval of Major League Baseball or its clubs.