Berra biofile: A few of Yogi's favorite things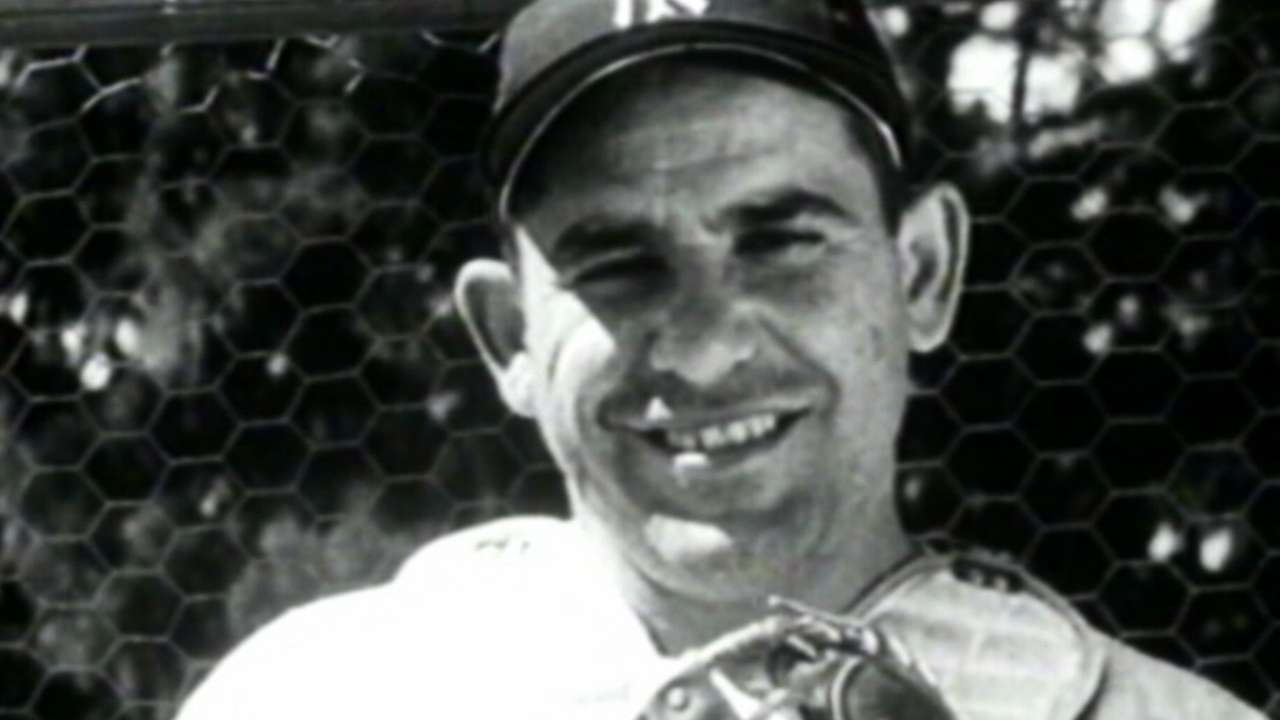 Date of birth: May 12, 1925 In St. Louis
Childhood hero: Joe Medwick. I liked him with the Cardinals. He used to be my newspaper customer. And I played golf with him.
First job: Being a paperboy for the St. Louis Post-Dispatch (age 13).
Hobbies: Play golf, all sports, go to (New Jersey) Devils games.
Favorite movies: Westerns, war movies, John Wayne, Greer Garson, Betty Grable and Gregory Peck movies. I like movies.
Favorite TV shows: Anything that's good, I watch.
Musical tastes: Glenn Miller, Tommy Dorsey, Cab Calloway, Duke Ellington, Louis Armstrong. I knew them, too.
Baseball mourns passing of Yogi Berra
Early memory: Well, I was happy to be on the team. Only a young kid, 21. Made it my first year (1946).
Greatest sports moment: A lot of them. Being called [by] the Hall of Fame [in 1972], the phone call and the induction. Don Larsen's perfect game. Playing in 14 World Series in 17 years [with the Yankees].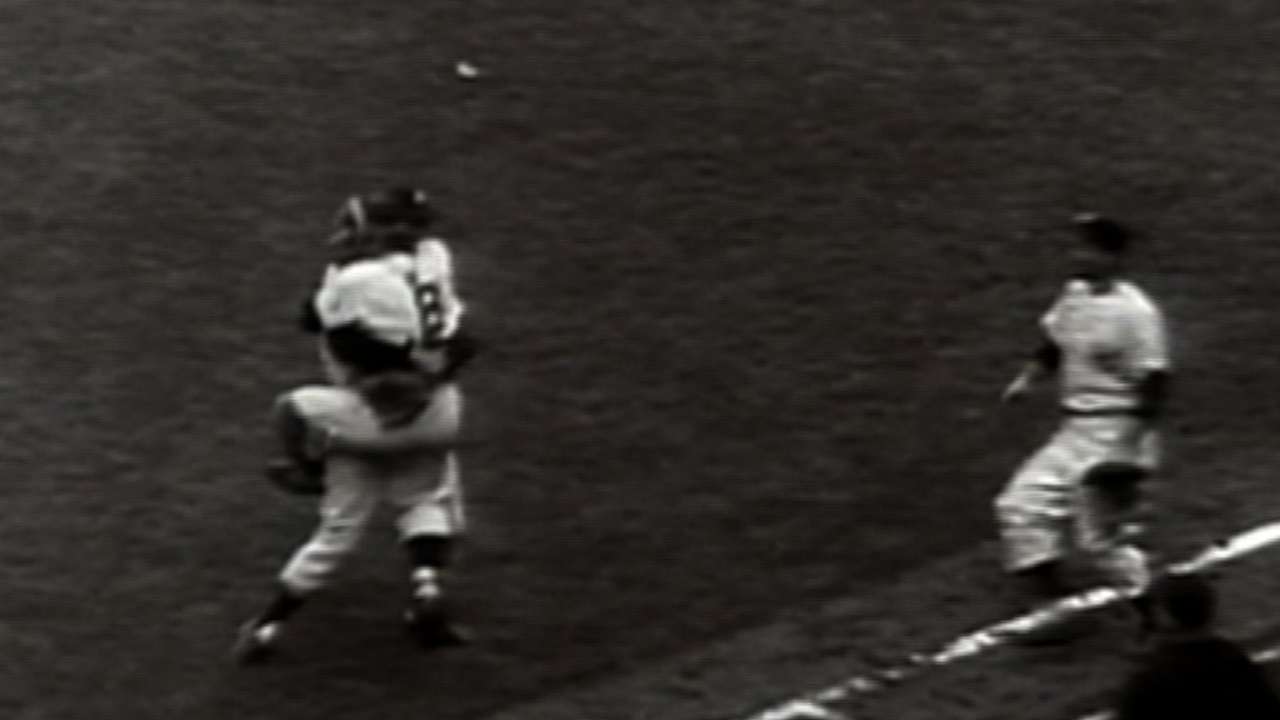 Most painful moment: Didn't have any painful ones. I enjoyed every moment of it. Beats work [laughs].
Most treasured possession: 1956 catching glove, when I caught Don Larsen's no-hitter. I had my glove bronzed. Never had that done before. Keep it at home. Right now my son's got it, probably in a safe.
Favorite food: Tripe, salad [and] celery with a glass of water.
Favorite ice cream flavor: Any kind. What are you doing? Writing a book?
Toughest competitors: They all wanted to beat the Yankees. We had a lot of games with the Dodgers. We just happened to win more. The thing was, we were all friends … Campy [Roy Campanella], Jackie Robinson. Elston Howard [was] from St. Louis like I was.
People qualities most admired: I like all of them, if they're nice.
Career accomplishments: Three-time American League MVP Award winner; 10 World Series championships as a player; 18-time All-Star during Major League career that spanned from 1946-65.
Scoop Malinowski is a contributor to MLB.com. This story was not subject to the approval of Major League Baseball or its clubs.