MLB.com Columnist
Fred Zinkie
Breakout Award candidates hit new heights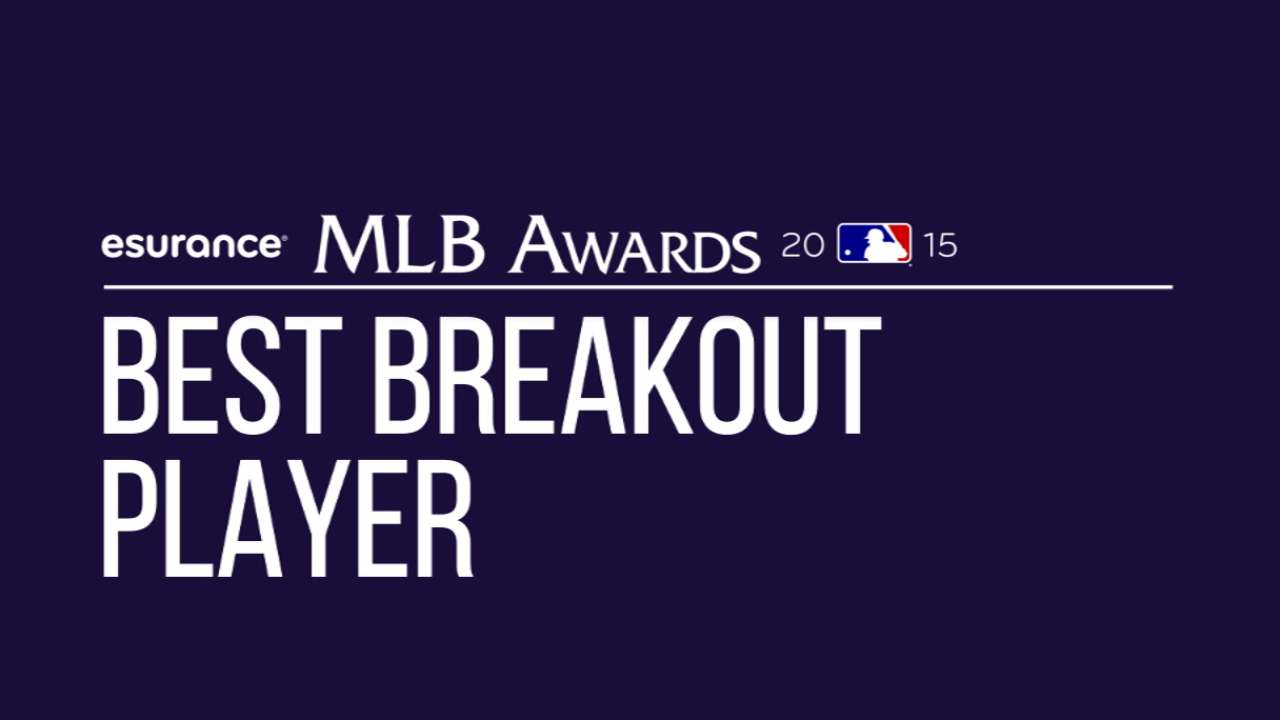 Baseball is a humbling game. Even the best hitters fail more than half of the time. And during most weeks, starting pitchers might have just one chance to make their mark.
Having a breakout season in the Majors is a tough task for even the most skilled players on the planet. But in 2015, several of the best and brightest rose to the challenge.
Those men, of course, deserve to be acknowledged. And that's why we have the Esurance MLB Award for Best Breakout Player. Vote now for the Esurance MLB Awards to help decide the best of this year's best.
The Esurance MLB Awards annually honor Major League Baseball's greatest achievements as part of an industry-wide balloting process that includes five components, each of which accounts for 20 percent of the overall vote: media, front-office personnel, retired MLB players, fans at MLB.com and Society for American Baseball Research (SABR) voters.
In addition to the Best Breakout Player Award, individual awards will go to the Best Major Leaguer, Everyday Player, Rookie, Starting Pitcher, Defensive Player, Bounceback Player, Manager, Executive, Social Media Personality and postseason performer.
Winners will also be recognized for the year's best offensive play, defensive play, Moment, single-game performance, Social Media Post, Celebrity Fan, Fan Catch, Interview, TV call, radio call, Player-Fan Interaction, Video Board Moment and Trending Topic.
So, who is having the best breakthrough of 2015? Let's take a look.
Even with his accomplishments from seasons past, Bryce Harper has reached new heights in 2015. Did you know that Harper had never knocked in 60 runs prior to this year? Well, he's far surpassed that mark now, and he ranks among the National League leaders in batting average, on-base percentage, homers, runs and RBIs at age 22. This rising star continues to climb higher.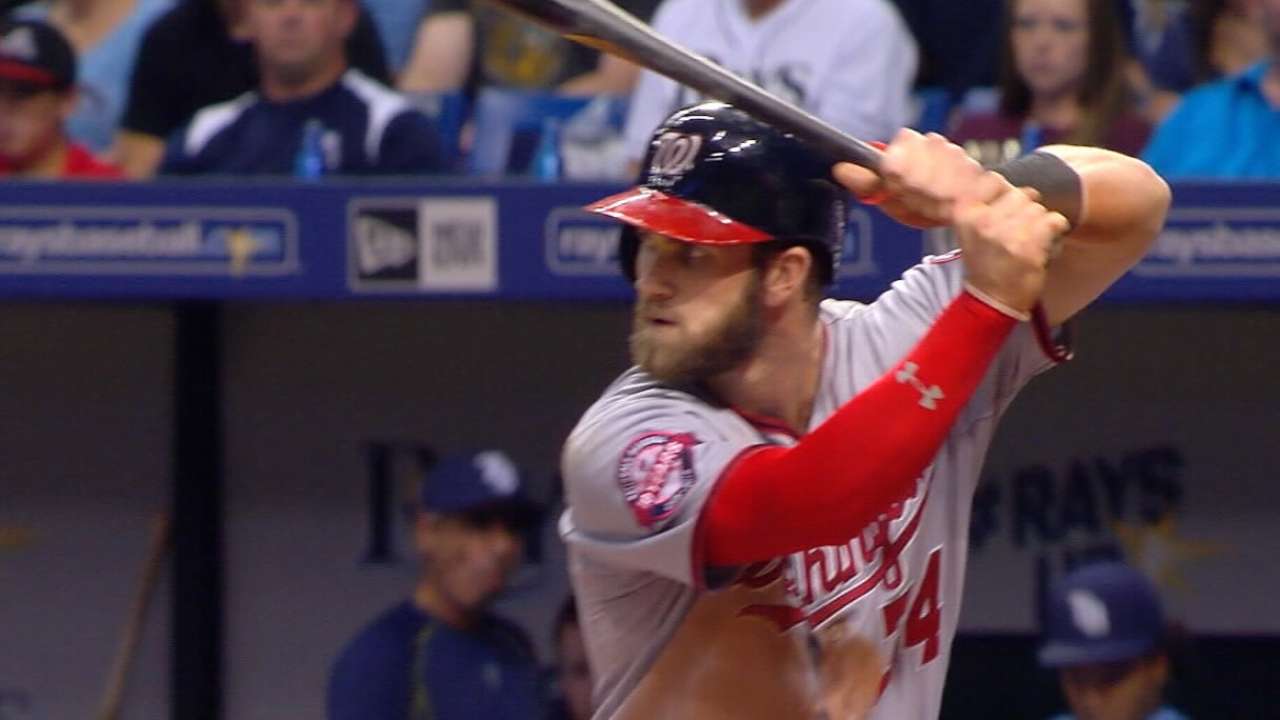 Nolan Arenado is one of Harper's fiercest competitors atop the Senior Circuit leaderboards, and he has also taken his offensive game to new heights by becoming one of the most dangerous sluggers in baseball. He has already more than doubled his previous career high of 18 home runs, and he is on pace to do the same in RBIs. And before you write off the 24-year-old's ascension as a product of Coors Field, take note that Arenado has compiled more than half of his homers when batting on the road this season.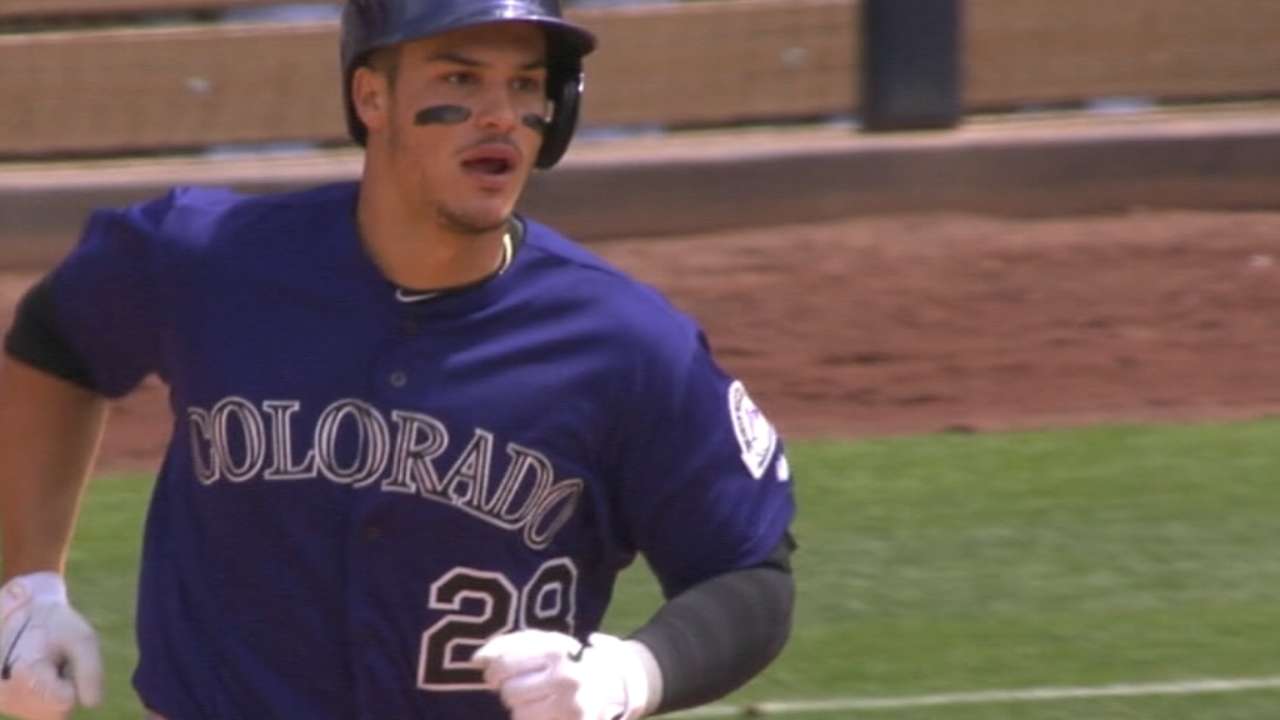 In Arizona, A.J. Pollock has shown what he can do across a full, healthy season. With his ability to reach base, run and belt the occasional homer, the outfielder has compiled counting stats that are rivaled by few. He may swat 20 homers and swipe 40 bases in 2015 after not reaching 10 home runs or 15 steals in any of his previous three campaigns. And don't just think that Pollock is an asset at the plate -- he's also patrolled center field in fantastic fashion.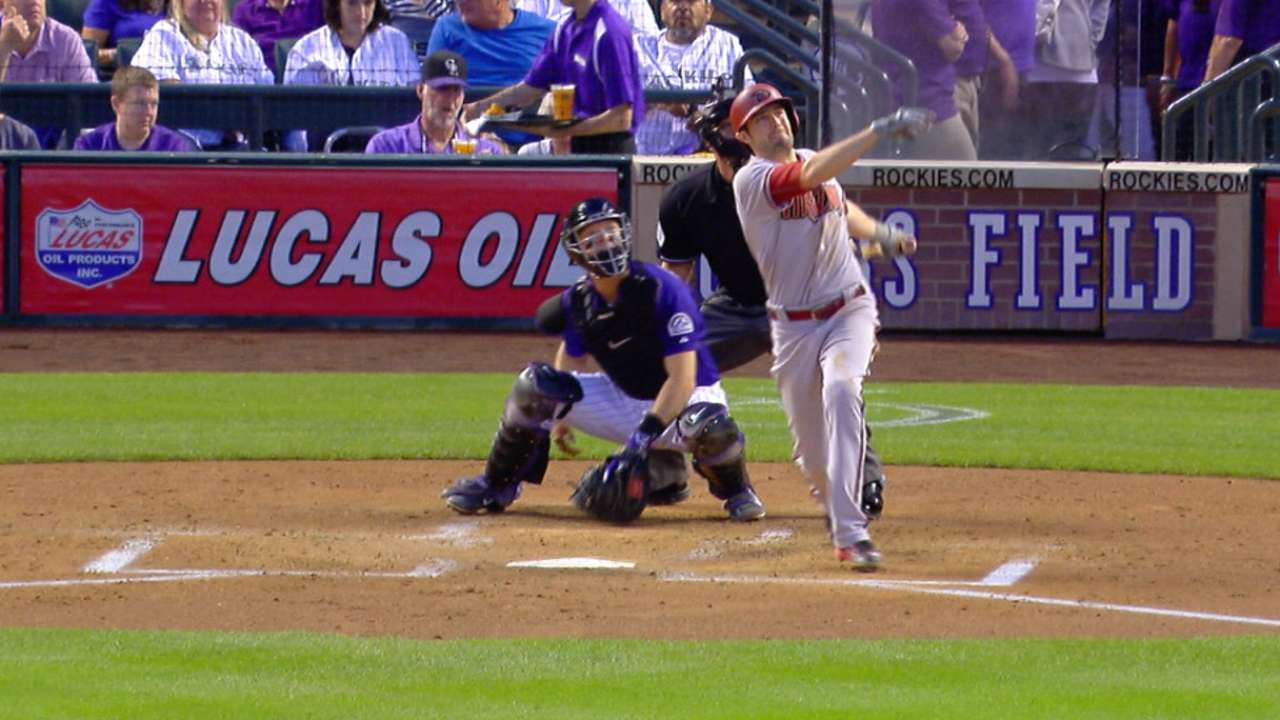 Ready for an infield breakout? How about Giants shortstop Brandon Crawford? A defensive virtuoso before this season, the shortstop has continued to man arguably the most important position on the diamond with aplomb while adding a power element to his game. Can the 28-year-old double his home run output from 2014? Certainly. Crawford is just one homer away from doing so.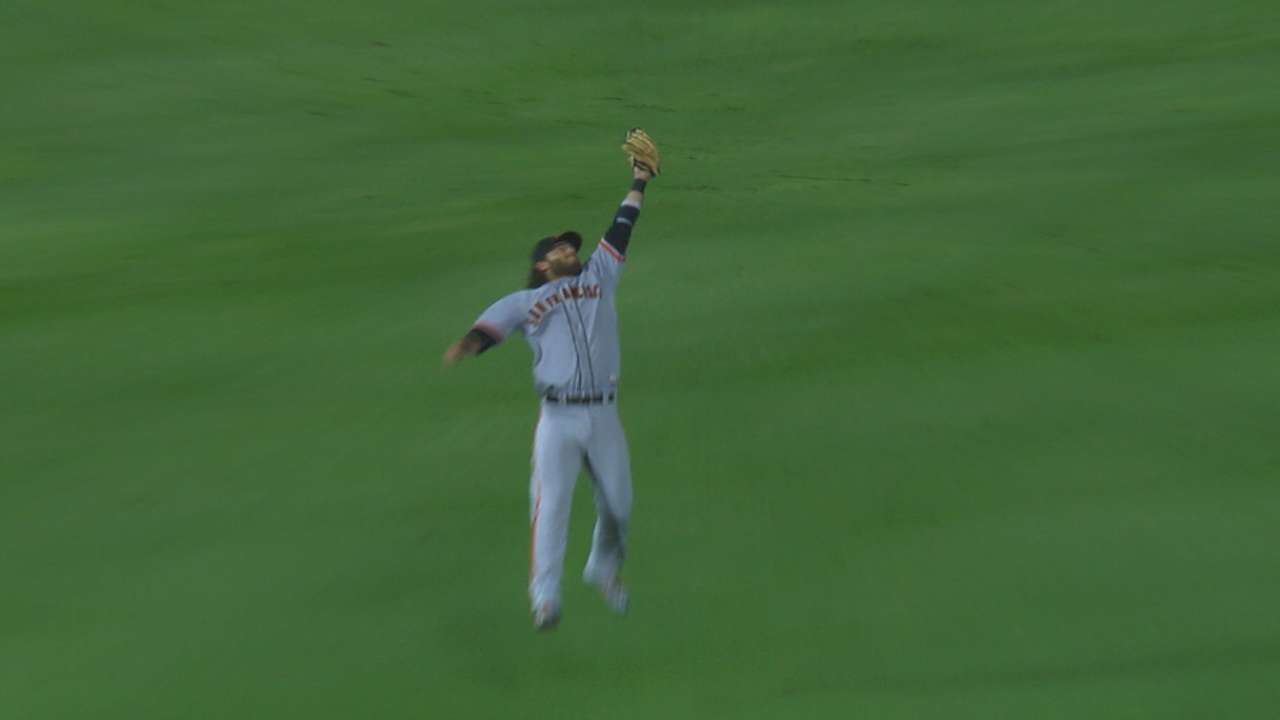 That's four NL players in a row. Let's give the American League some love, too.
In Baltimore, third baseman Manny Machado has combined his elite defensive abilities with another gear at the plate. The third overall pick of the 2010 MLB Draft has worn out opposing hurlers with his well-rounded approach and has displayed impressive speed on the basepaths. By season's end, the 23-year-old could end up with career highs in virtually every important offensive category.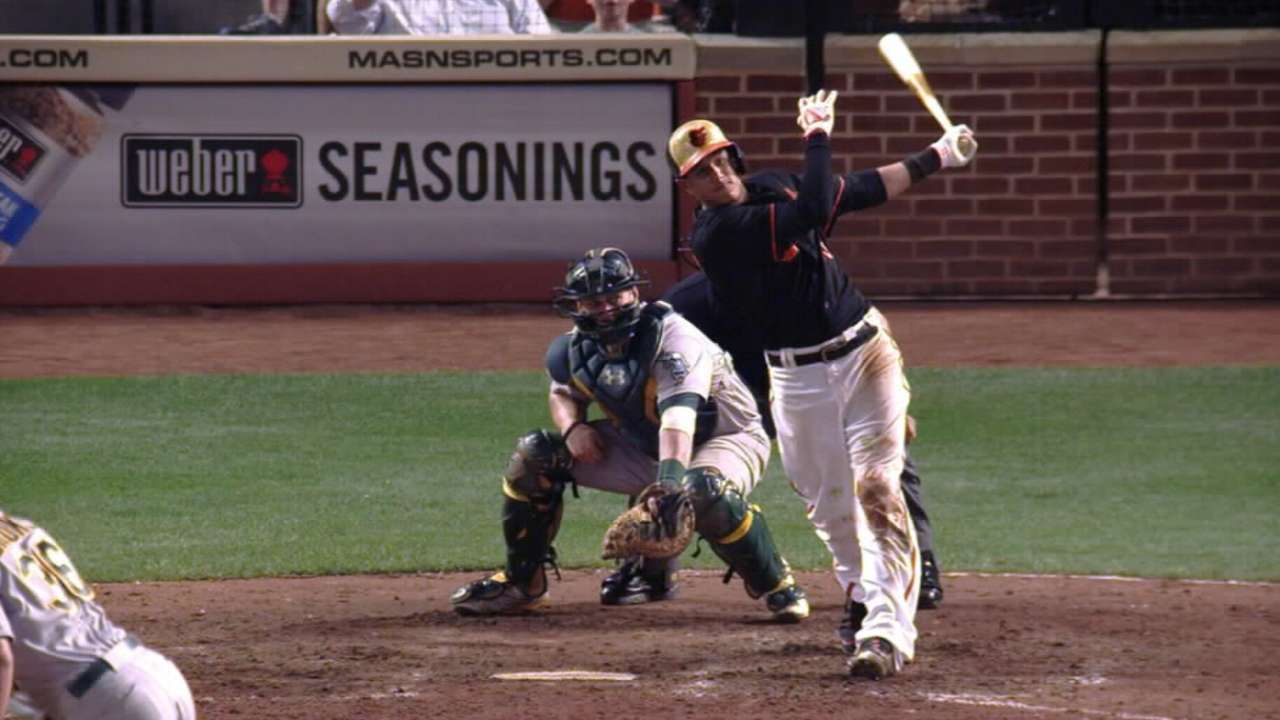 Within Machado's division, Rays second baseman Logan Forsythe also has a strong case to be the year's Best Breakout Player Award winner. Previously pegged as a utility man with subpar batting skills, the 28-year-old is now a versatile offensive weapon who is threatening the 20-homer mark after entering the campaign with three consecutive six-homer seasons.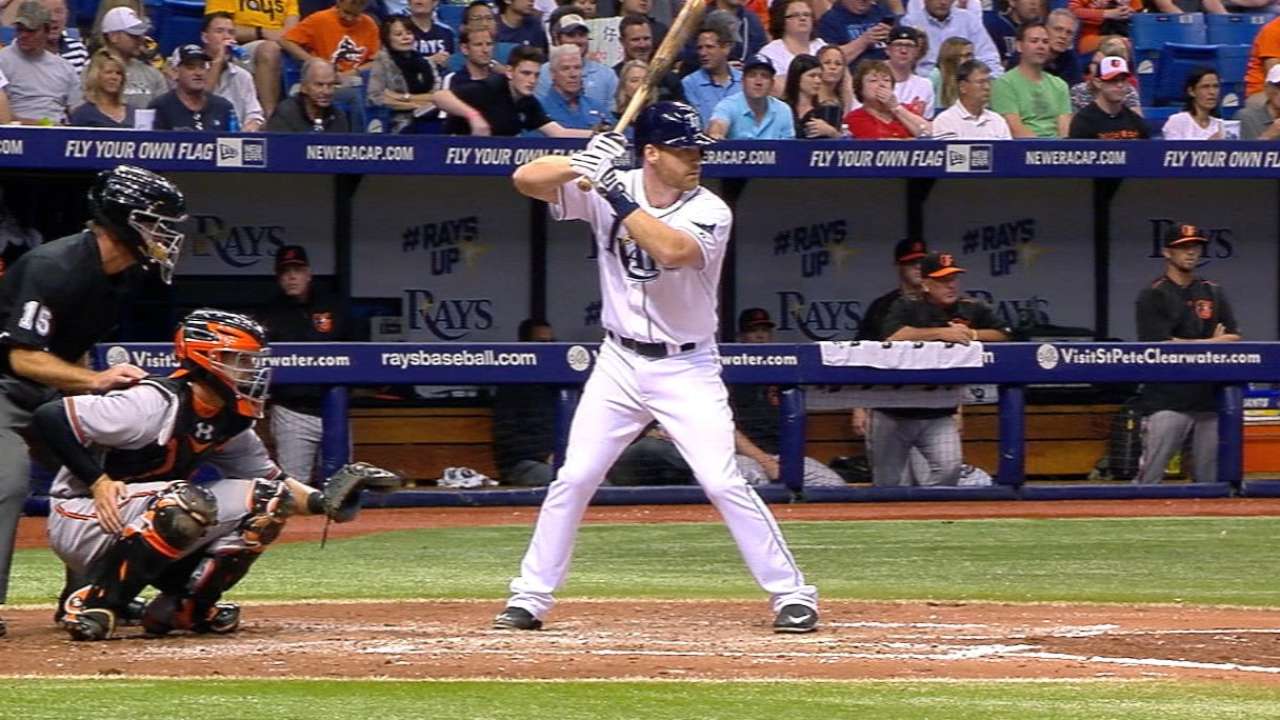 Staying within the AL East, Red Sox shortstop Xander Bogaerts' .325 batting average ranks behind only Tigers superstar Miguel Cabrera on the Junior Circuit leaderboard. Offensively, Bogaerts has become a terrific table-setter for slugger David Ortiz. And in the field, the shortstop is a plus defender at a vital infield position.
On one of baseball's top clubs, Lorenzo Cain has taken his game to new heights, as well. From the No. 3 spot in a deep Kansas City lineup, the outfielder has produced a stat line similar to Pollock's by hitting for a high average, swiping bases and ripping his fair share of home runs. Like Crawford, Cain's breakout season has been primarily fueled by his power numbers. With 16 homers, Cain has already more than doubled his previous career high of seven homers.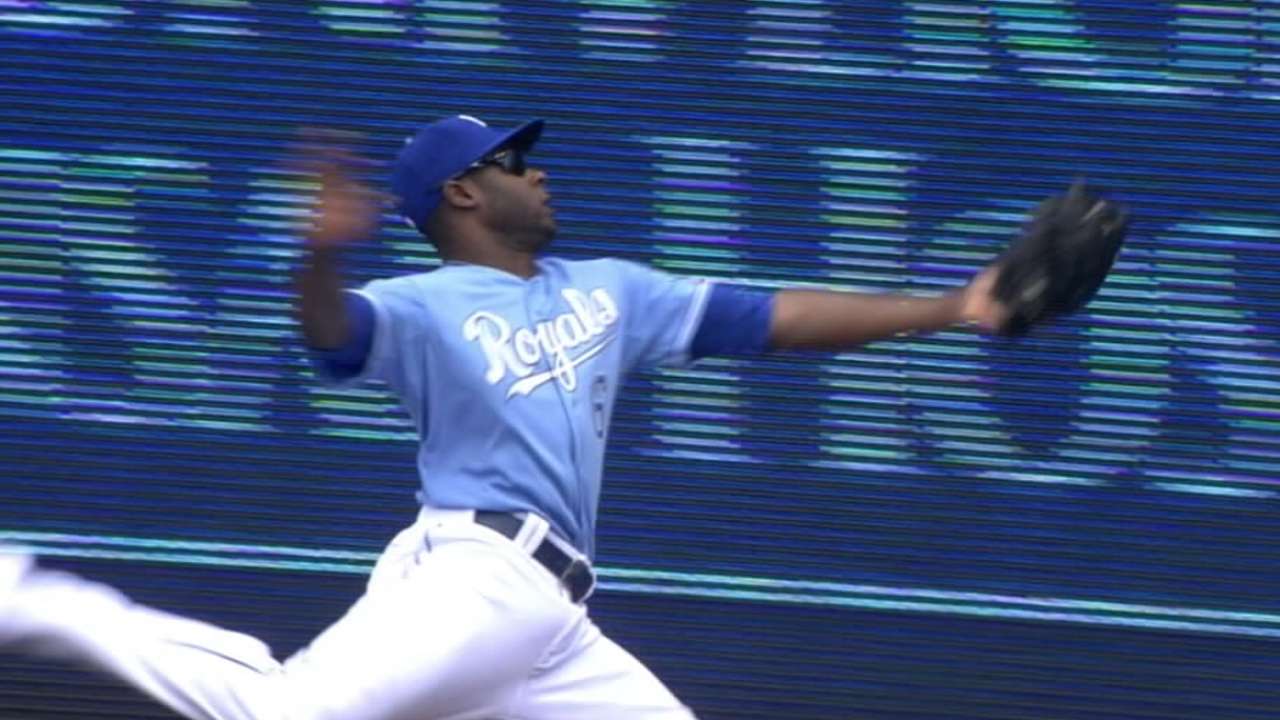 Pitcher apologists, have no fear. Several hurlers have also busted out in a big way, and they are honored accordingly.
Let's start with those who have ascended into stardom. Despite playing in an AL East division loaded with some of the highest-scoring lineups in baseball, right-hander Chris Archer has managed to post the third-best strikeout rate of any qualified big league starter. Furthermore, he also ranks among the game's best with a 2.92 ERA and a 1.08 WHIP.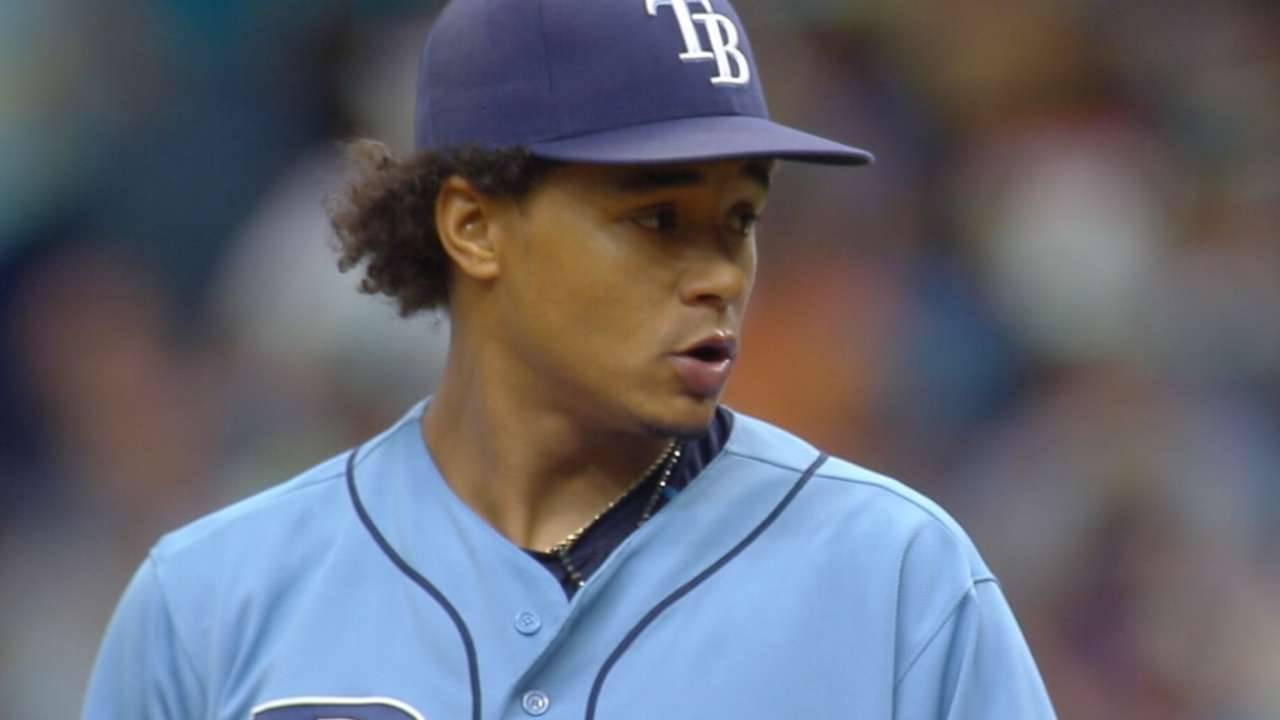 As you're giving Archer his due consideration, don't forget about another star who has risen to undisputed ace status in 2015. On the North Side of Chicago, Jake Arrieta has enjoyed a post-All-Star break performance for the ages. As a result, he has entered the final lap of the regular season with a sub-2.00 ERA.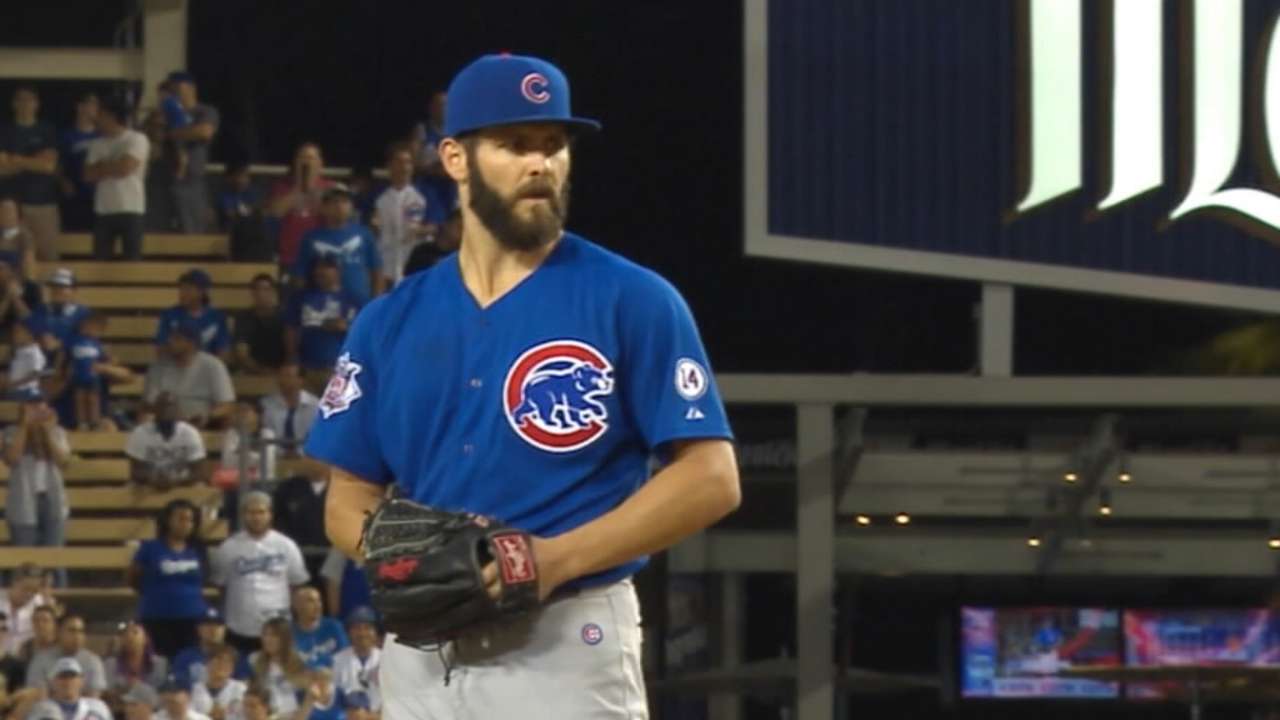 Breakout pitchers were not limited to the initial innings of games this season, as several stoppers took their performances to the next level. In the Big Apple, Jeurys Familia stepped up in April to fill a massive void in the Mets' roster by emerging as a bullpen anchor. After the right-hander solidified the ninth inning, the club's relief corps was ready to fill in around him and support the efforts of a spectacular starting staff. With a 1.59 ERA and 41 saves, Familia can now be counted as one of the top closers in baseball.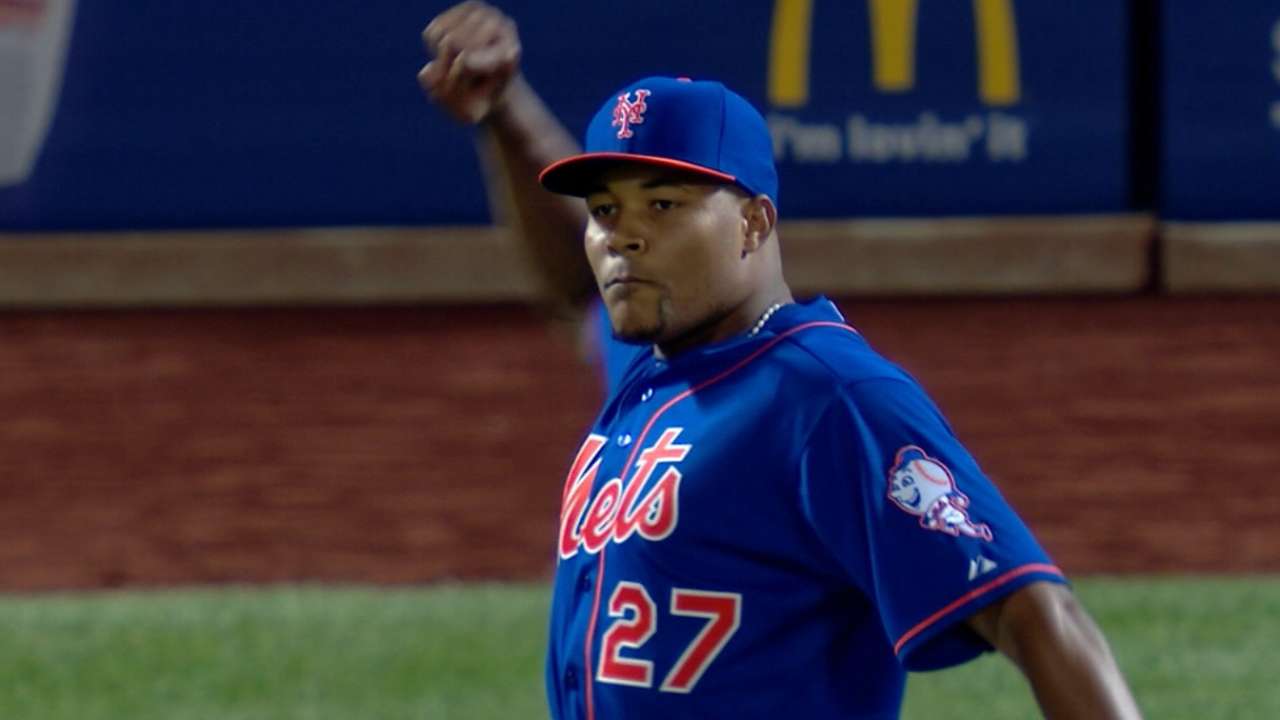 Andrew Miller has also transformed his role from outstanding setup man to dominant stopper for the Yankees. Despite a brief stint on the disabled list, the lefty is tied for the third-most saves in the Junior Circuit. And no full-time closer in the AL can match Miller's 0.85 WHIP.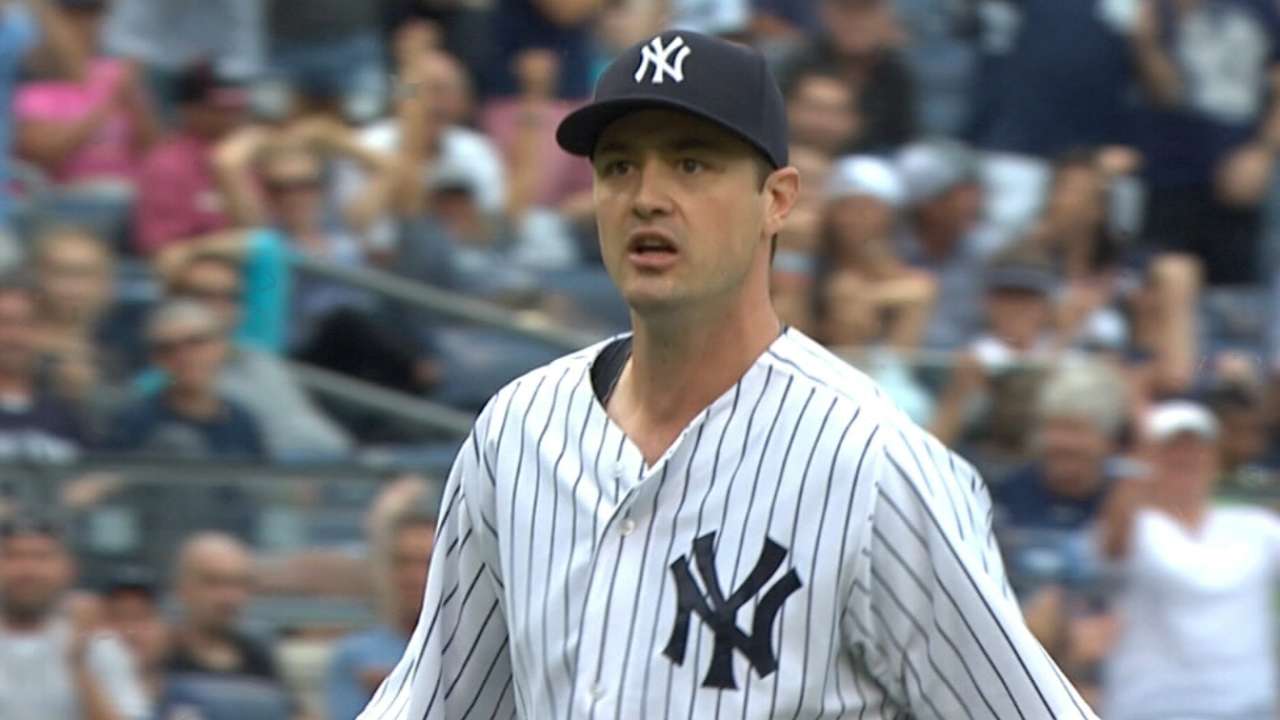 Last but not least, let's look at the club with the best record in the Majors. Replacing Adam Wainwright is a tall task for any pitcher, but Cardinals righty Carlos Martinez met that challenge and emerged as a Best Breakout Player Award candidate by assuming a spot in St. Louis' starting five. The righty is averaging more than a strikeout per inning, which has allowed him to escape jams and post an impressive 3.01 ERA.
Clear as mud, right? Don't worry, you have some time to think it over. Voting is open through Nov. 13 at mlb.com/awards. Choose your picks wisely, though, as this is definitely a group that deserves our respect.
Fred Zinkie is the lead fantasy baseball writer for MLB.com. Follow him on Twitter at @FredZinkieMLB. This story was not subject to the approval of Major League Baseball or its clubs.