Pujols jokes in MLB's top GIF of the Day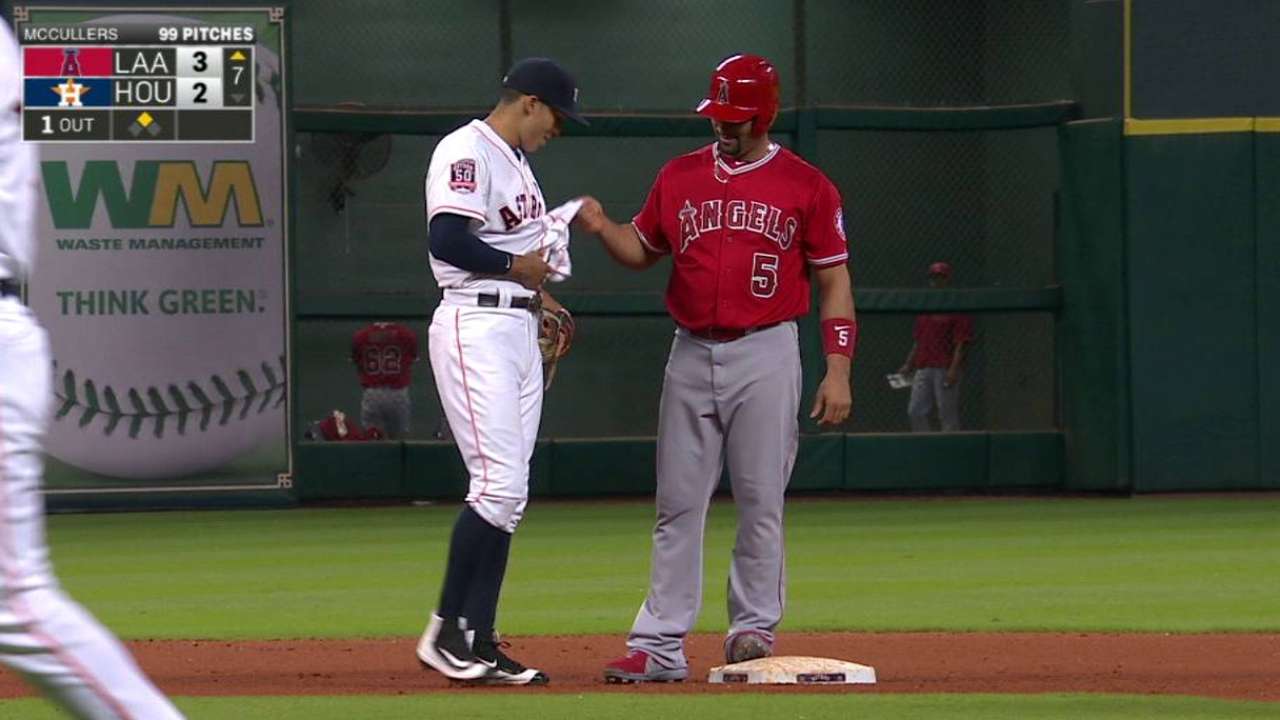 Here are the Top 5 GIFs of the day, courtesy of @MLBGIFs
1. Pujols messes around with Correa
A lesson in big league dress code from veteran Albert Pujols to rookie Carlos Correa.
2. Bird's dugout reaction
Greg Bird is fired up after hitting the go-ahead home run that helped the Yankees close to within 2 1/2 games of the Blue Jays in the American League East.
3. Bautista's insane throw to third base
Jose Bautista unleashes the rocket that is his right arm to get Dustin Ackley out at third base. The Blue Jays outfielder made an almost equally impressive toss two innings later to throw out Chris Young at the plate.
4. Santiago's pitch way outside
Hector Santiago apparently lost track of home plate, throwing just a bit outside.
5. Betances' filthy pitch to get Encarnacion
Dellin Betances strikes out Edwin Encarnacion with an absolutely devastating curve. Just unfair.
Chad Thornburg is a reporter for MLB.com. This story was not subject to the approval of Major League Baseball or its clubs.