Napoli experiment in left field still challenging
Rangers' converted outfielder's error allows run to score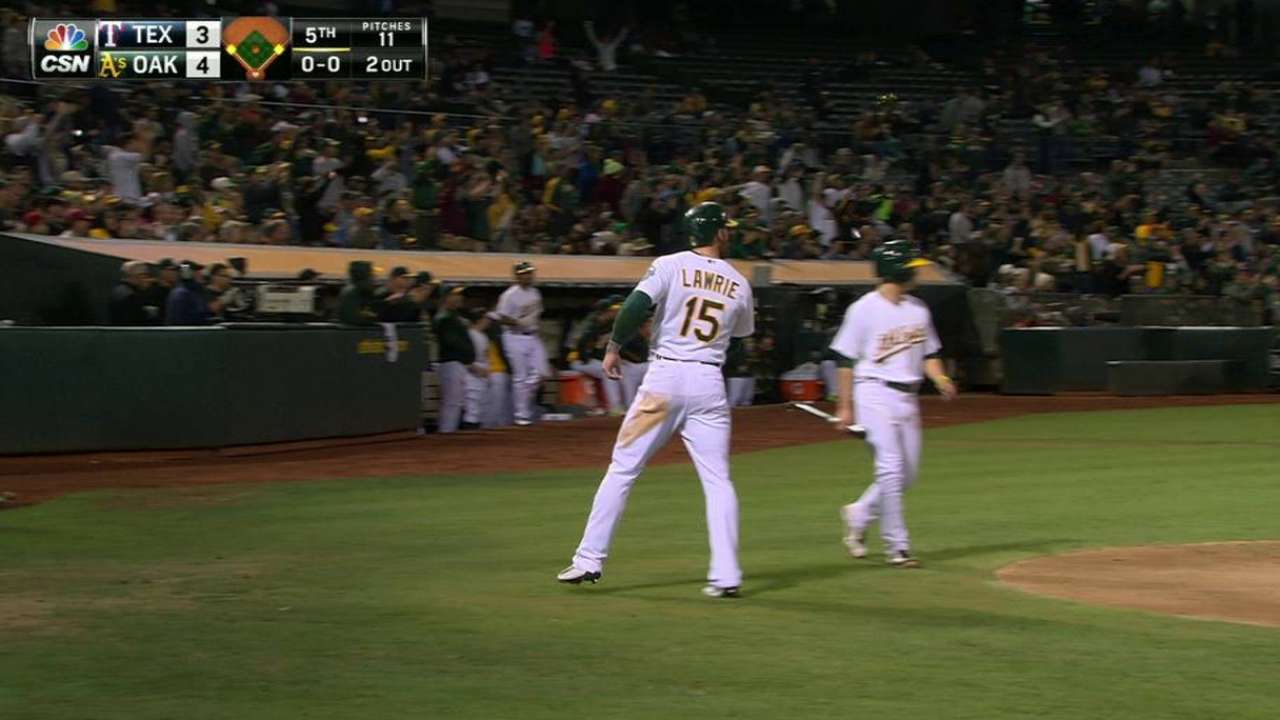 OAKLAND -- The Rangers received another reminder Tuesday night that putting converted catcher/first baseman Mike Napoli in left field is risky.
They also received reinforcement in their 8-6 win over the Athletics that there is potential reward in the unusual deployment. Napoli dropped another fly ball, allowing an unearned run to score, but Mitch Moreland covered for him with a two-run home run that helped the Rangers overcome a three-run deficit against Oakland left-hander Sean Nolin.
"I didn't think I could love Mitch Moreland any more, but it happened tonight," Napoli said afterward.
Napoli's error gave the Athletics a 5-3 lead going into the top of the sixth before Moreland tied it. Moreland was 3-for-3 off Nolin after entering the game with just two hits in his previous 25 at-bats off left-handers.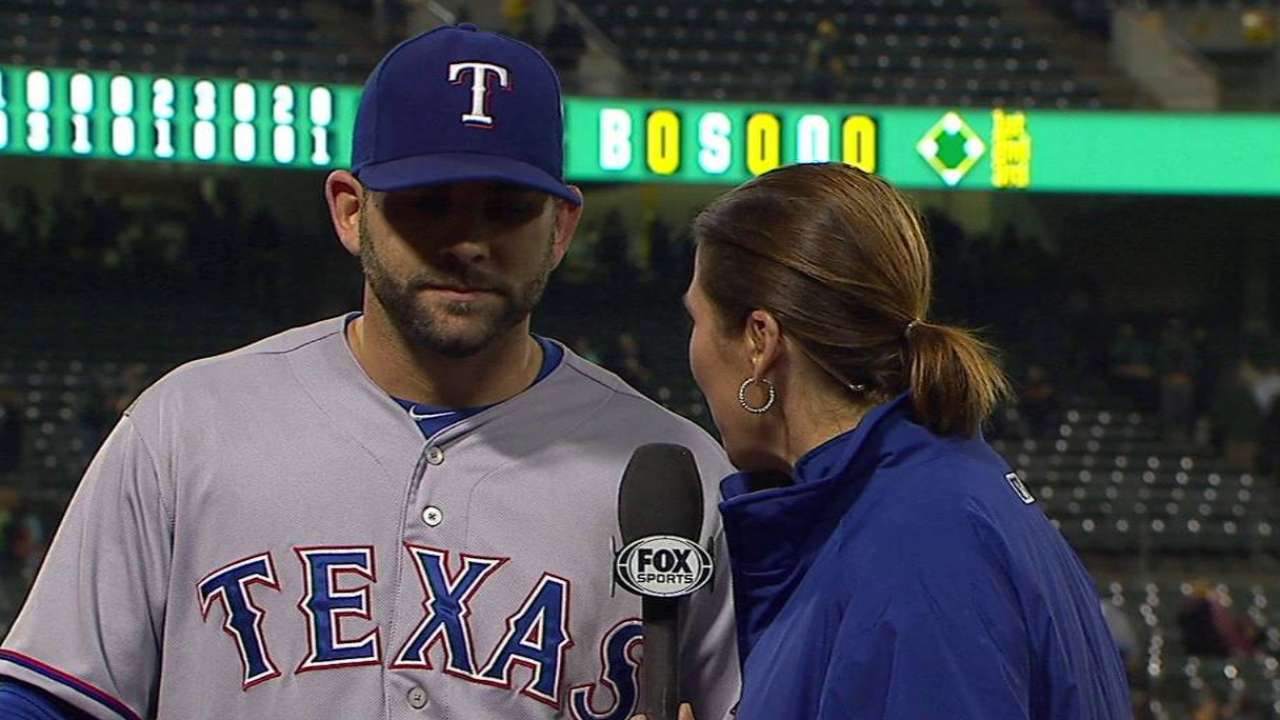 "If Napoli is not in left field, then he is at first base and Mitch is not in the game," manager Jeff Banister said.
That is why Banister is not ready to abandon the idea of Napoli playing in left field. It allows him to get Napoli, Moreland and Prince Fielder all in the same lineup, especially against troublesome left-handers.
"We'll continue to evaluate it," Banister said. "Nap is out there learning from it and continuing to battle. He got some big hits for us. We'll continue to evaluate it."
The error came with two outs and a runner on third in the bottom of the fifth. Josh Reddick hit a high pop down the left-field line and Napoli had to run a decent way to get there. But he was there in plenty of time, only to have the ball pop out of his glove.
"I've got to catch that ball," Napoli said. "No excuses, me not being out there."
This was Napoli's seventh game in left field after never having played there before. He has had four chances and made two errors.
"I'm going to keep trying to work at it," Napoli said. "I'm not going to give up."
Napoli did go 2-for-3 and had an infield single to lead off the sixth in front of Moreland. Will Venable replaced him as a pinch-runner and finished the game in left field.
T.R. Sullivan is a reporter for MLB.com. Read his blog, Postcards from Elysian Fields, follow him on Twitter @Sullivan_Ranger and listen to his podcast. This story was not subject to the approval of Major League Baseball or its clubs.