Ray beats L.A. with 'big-time pitching performance'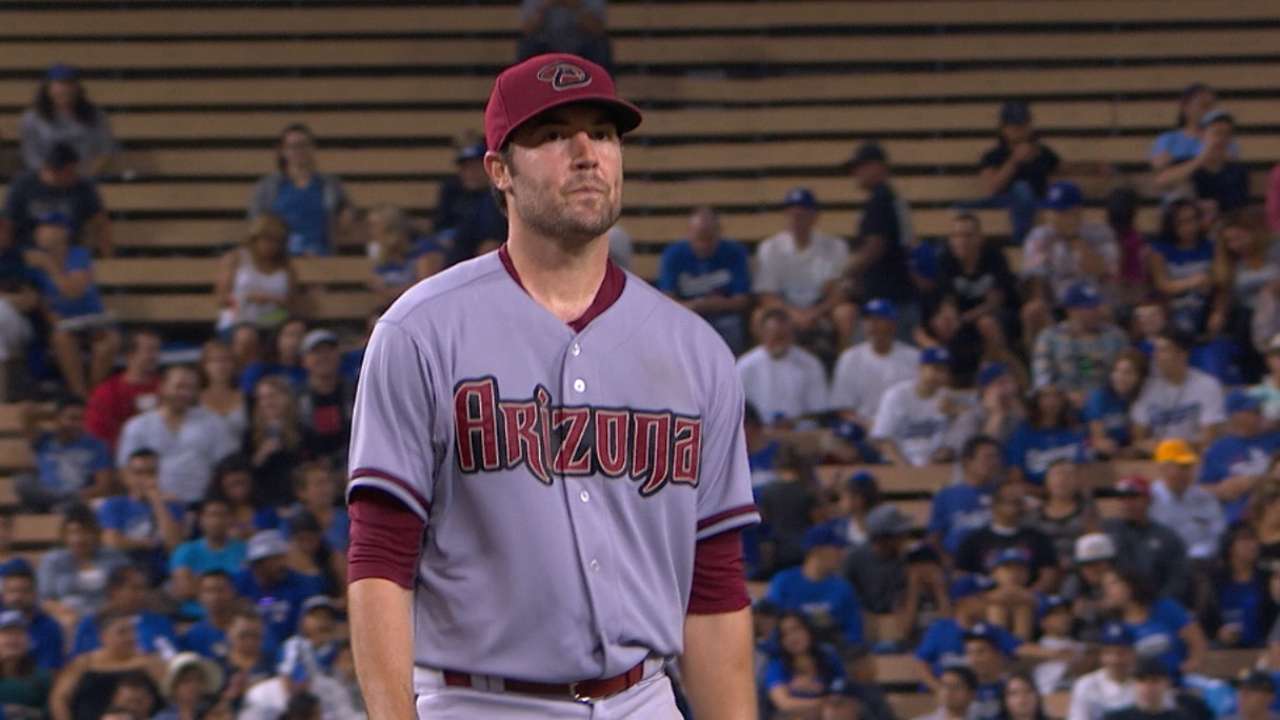 LOS ANGELES -- If there's one team Robbie Ray likes facing, it's the Los Angeles Dodgers.
The D-backs' southpaw blanked the Dodgers for six innings to earn his second win over Los Angeles in less than two weeks, as the D-backs cruised to an 8-0 win on Tuesday at Dodger Stadium.
Ray (5-12) dueled with Dodgers starter Alex Wood for six innings before the D-backs broke the game open with a pair of home runs from A.J. Pollock and Paul Goldschmidt in the seventh inning and piled on five runs in the ninth. Despite being eliminated from playoff contention over the weekend, the D-backs have won four of five against the Dodgers and Giants to start their 10-game road trip.
"Everything was working. I was down in the zone and pounded strikes," Ray said. "The big thing today was tempo. Me and [pitching coach Mike] Harkey have been working on it. We call it cardio pitching. Try to work as fast as you can, kind of like a workout. It seems to be working."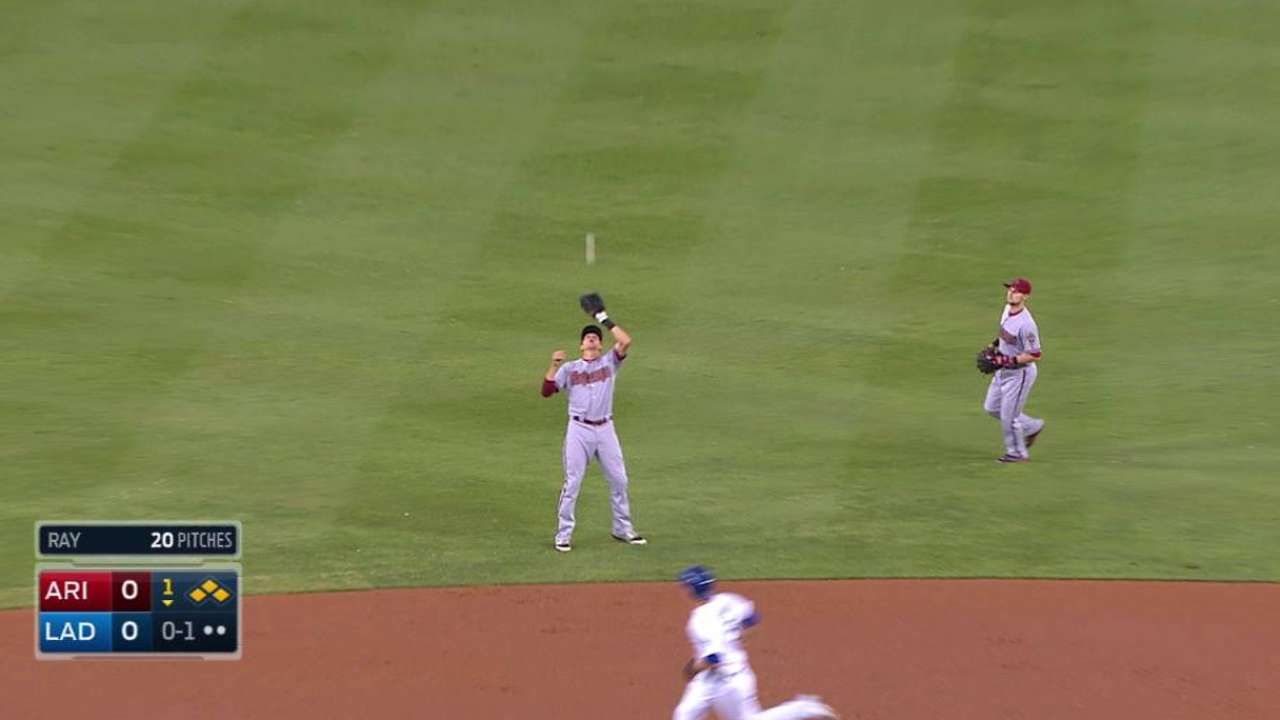 For the 23-year-old, this was his second win in his past three starts, both coming against Wood and the Dodgers. In this outing, however Ray didn't have a big cushion to work with. (The D-backs jumped out to a 10-0 lead after the second inning in the game on Sept. 11.) Since July 7, Ray's only two wins have come against Los Angeles.
"The last time in Phoenix, he got out to such a big lead early that it wasn't as challenging. But this was a big time pitching performance," manager Chip Hale said. "I thought he was attacking more. It sounds strange but it's hard to pitch with a 10-run lead. You don't want to have your guys standing out there, but you have to keep competing. This one, he knew there was no room for error."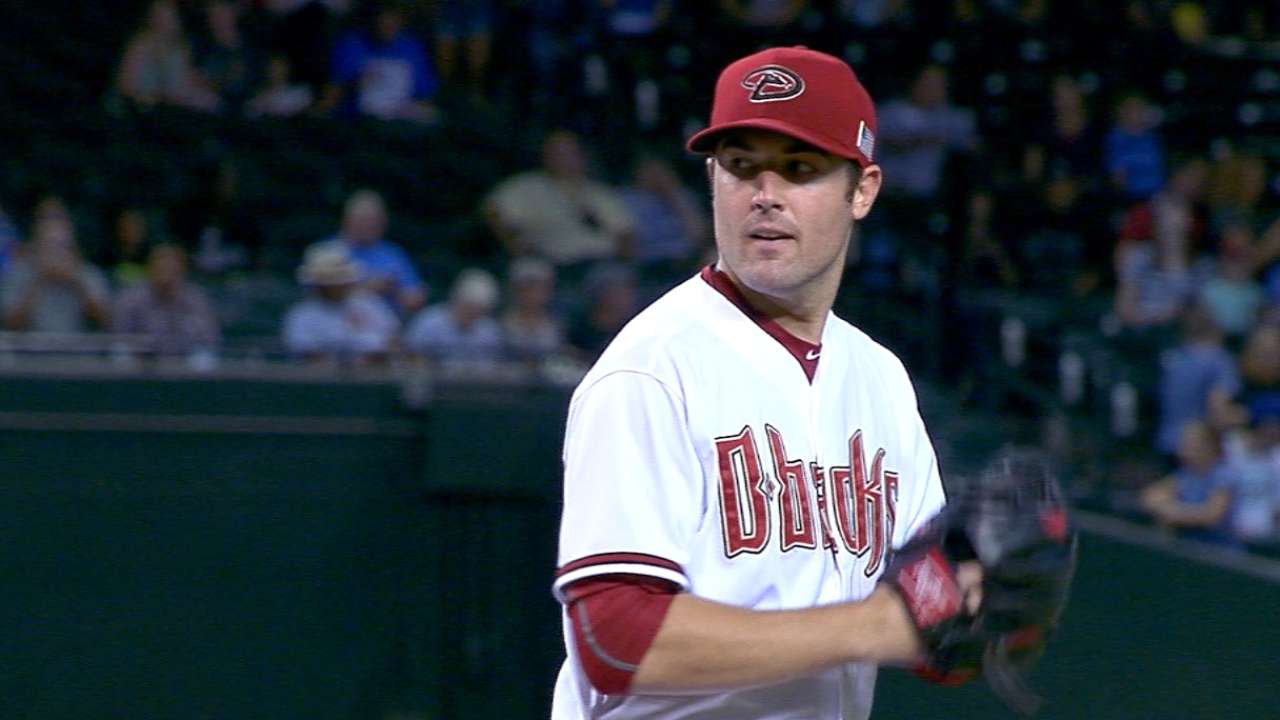 It's all part of the growing process for the young left-hander. Ray has a solid 3.53 ERA for the season, including a 2.49 ERA on the road. While scouts can drool over a left-handed starter that sits in the mid-90s, Ray is learning more of the nuance to pitching: control, location and sequencing.
"This is all the maturation process. There are times when we get frustrated when he throws a lot of pitches and doesn't get his five, six, seven innings," Hale said. "But we have to understand and be patient. The pitching coaches have worked really hard with him, and it's part of it. You're not going to be perfect all the time, and you see pitchers that take time to see how they're going to do this."
Steve Bourbon is an associate reporter for MLB.com. This story was not subject to the approval of Major League Baseball or its clubs.