Arrieta pitches his way into record books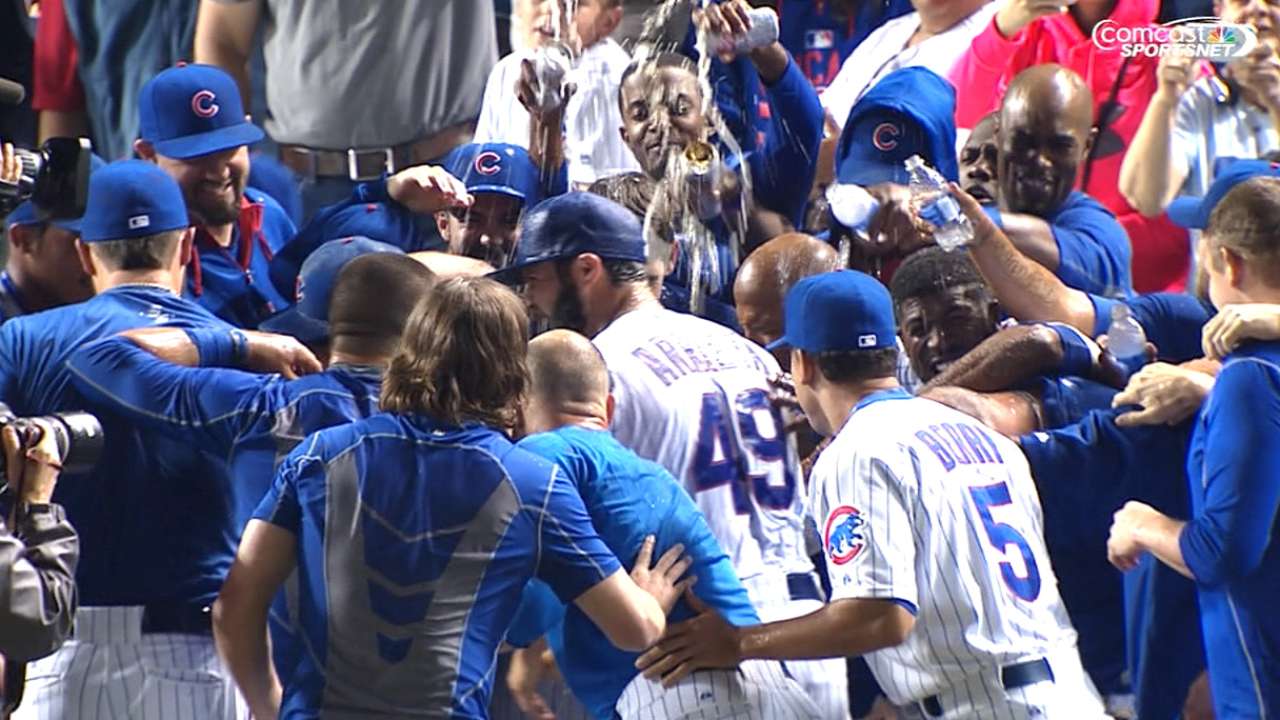 CHICAGO -- Cubs manager Joe Maddon said it was a tough decision, and one he considered a long time -- letting right-hander Jake Arrieta finish Tuesday's game. Arrieta had thrown 108 pitches through eight innings, the Cubs had a four-run lead, and they will need him in the postsseason.
"With everything attached to [the game], I thought it was appropriate to send him back out," Maddon said after the 4-0 win over the Brewers.
• Is Arrieta #AwardWorthy? Vote now for Best Starting Pitcher
Arrieta proved his manager right, finishing what he started to notch his Major League-leading 20th win in his fourth complete game of the season, setting a franchise record with his 18th straight quality start. He's the Cubs' first 20-game winner since Jon Lieber went 20-6 in 2001.
What does 20 wins mean to Maddon?
"You talk about a 20-game winner," Maddon said. "The things that Jake's done, you saw today, the total domination of the game, which [never] even permits the other team to come back on us when we're not scoring a lot of runs. It's just incredible what he's done in the second half. It's Bob Gibson-esque, which for me was my favorite pitcher of all time."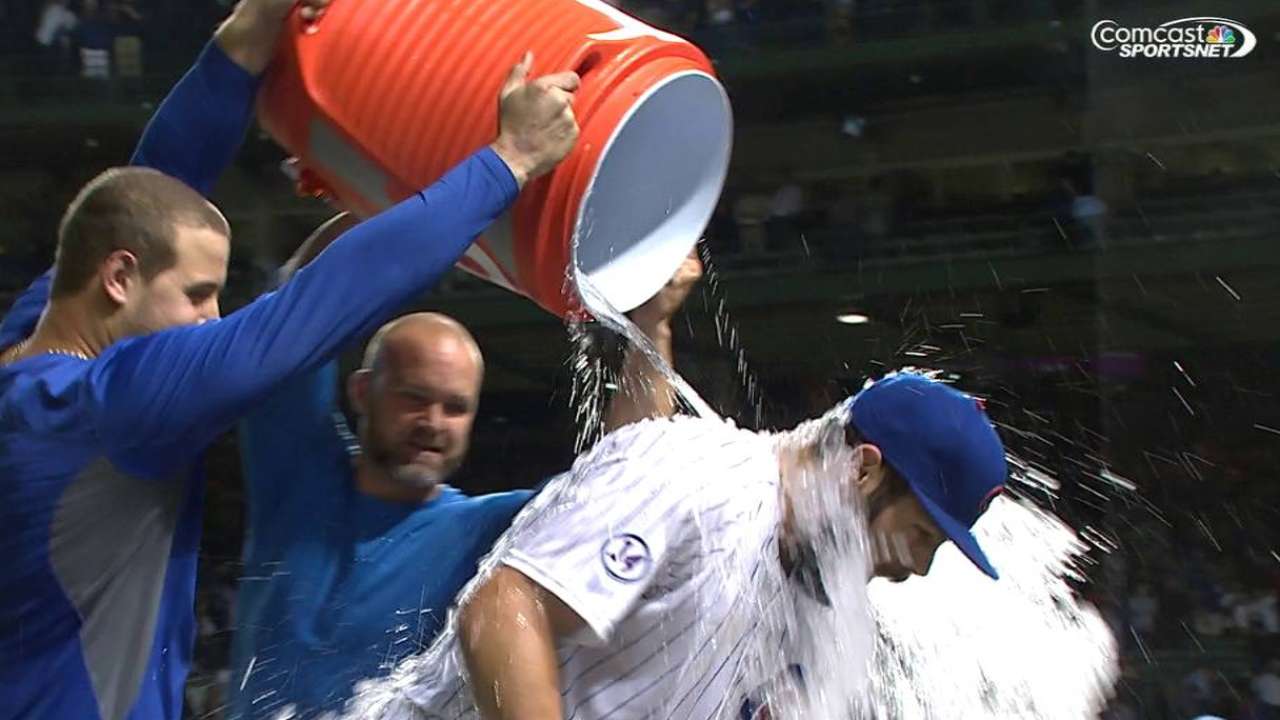 Arrieta now has an 0.86 ERA in 13 starts since the All-Star break, giving up nine earned runs over 94 1/3 innings in that stretch. That's the lowest ERA in that span in Major League history.
"I know this, when 20 years from now, he comes back to the reunion of the 2015 team, and he stands on the line, and [they say] 'Arrieta was a 20-game winner,' it means something," Maddon said.
Maddon had given the parameters to pitching coach Chris Bosio. If the Cubs had a five-run lead, Arrieta was done after eight innings. Maddon didn't need to look Arrieta in the eye, either.
"I know what his eyes look like -- they're piercing," Maddon said. "When you get to that moment, I know what he's going to say. There's a large level of machismo in our game."
The key this season for Arrieta? Fastball command, Maddon said.
"Before he was able to do that, he was in Baltimore," Maddon said. "He came here, and all of a sudden, he's able to do that, and that's what makes him as productive as he is. He's got this wonderful slider and this great curveball, and he's come up with the changeup, but if the fastball isn't a strike pitch, then his other pitches become moot. The most impressive thing is his ability to throw his fastball for a strike.
"He's made himself into this particular player-pitcher. Ability-wise, everything, it's him. The look, the stare, the way he wears his hat, his delivery is different -- and I'm so happy nobody tried to change his delivery."
Arrieta does throw across his body, and Maddon said most scouts would recommend that a pitcher change that approach. But by doing so, Maddon said, Arrieta would lose some of the deception in his delivery.
What does 20 wins mean to Arrieta?
"It just means I've put my team in positions to win ballgames," Arrieta said. "At the end of the day, that's our goal, to try to pile on as many as we can, especially where we're at in the season."
He isn't counting, but knows the results have been good.
"I don't dwell on it for too long, because tomorrow I'm getting ready for Pittsburgh," he said of his Sunday start. "At the end of the day, the body of work has been good, it's been what my team has needed. I'm just fortunate enough to be in situations where the team is scoring runs and I'm pitching well and the wins add up."
Carrie Muskat is a reporter for MLB.com. She writes a blog, Muskat Ramblings. You can follow her on Twitter @CarrieMuskat and listen to her podcast. This story was not subject to the approval of Major League Baseball or its clubs.