Tigers send message, send Rondon home
McCann: Move directed at entire clubhouse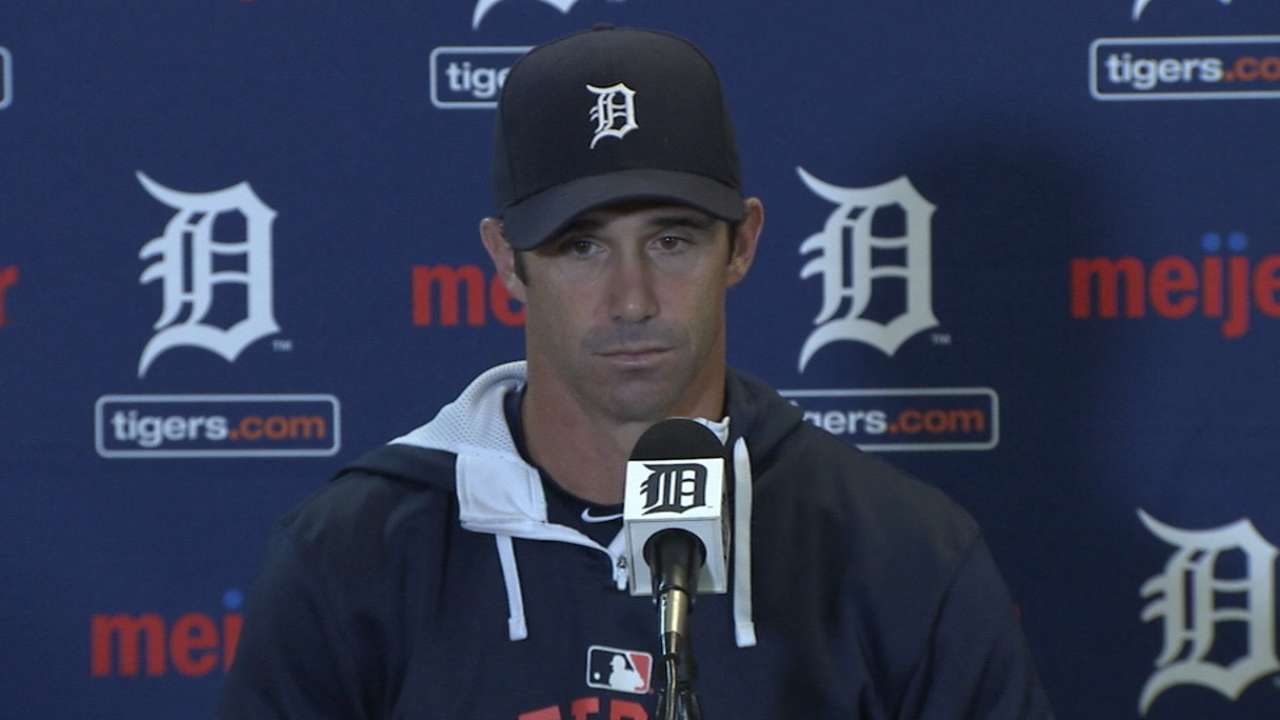 DETROIT -- Citing the reliever's "effort level," the Tigers sent reliever Bruce Rondon home for the remainder of the season Tuesday afternoon.
Hours later, starter Daniel Norris tossed five perfect innings, and the Tigers' maligned bullpen combined to allow just one run and three baserunners over the next five frames to secure a 2-1 win in 10 innings over the White Sox.
Neither manager Brad Ausmus, general manager Al Avila nor players would comment specifically on Rondon's departure, but catcher James McCann said it could have an impact on the team's focus over the final two weeks of the season -- beginning with Tuesday's performances.
• Rondon sent home due to 'effort level'
"Obviously, when an organization does something like they did with Bruce, it sends a message," McCann said. "A normal person might say it's only a message to that certain individual, but it's a message to the whole clubhouse.
"We're not here to mess around. We're going out to win."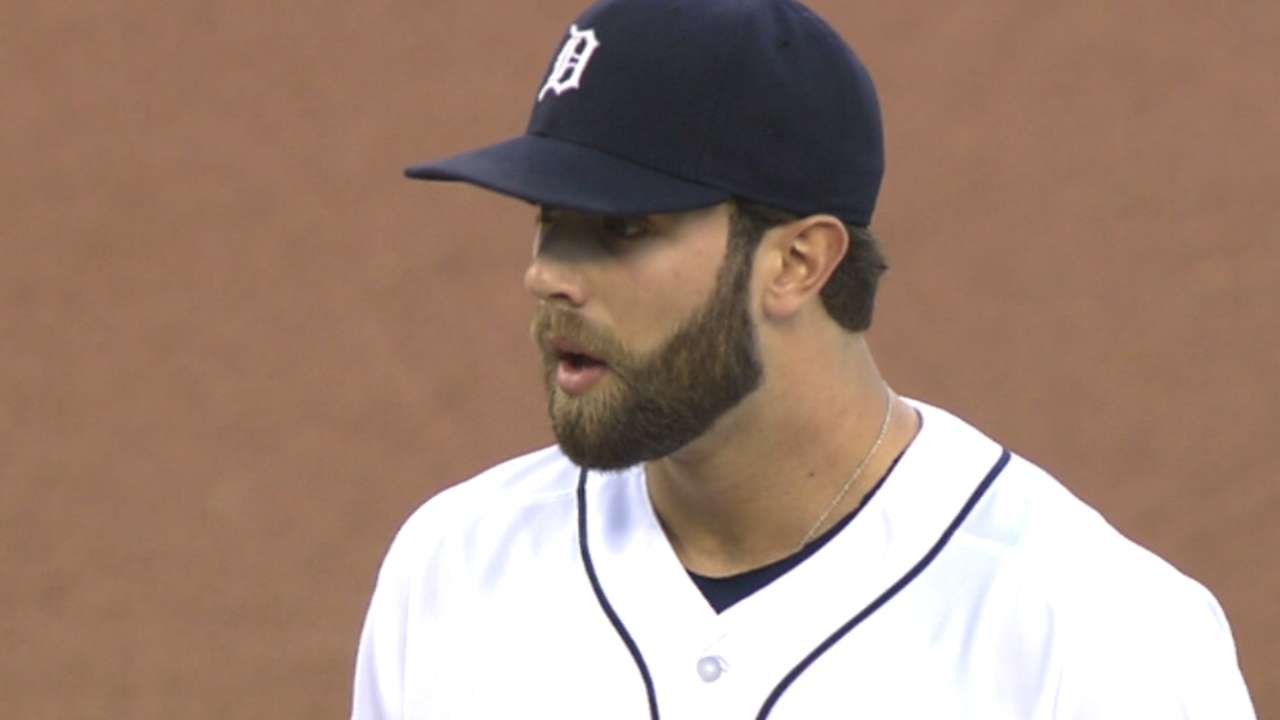 And the Tigers did Tuesday night, thanks largely to Norris, who made his second appearance since willing himself back from an oblique strain -- an injury which Detroit had feared might sideline him for the rest of the season. Certainly, McCann explained, few would have complained if he hadn't pitched again in 2015, given the Tigers are out of postseason contention and his status as one of the club's brightest prospects.
• Norris exits after five perfect innings
That resilience resonated with McCann, who likened Norris' clubhouse presence to David Price.
"When I got sent to the DL, I requested to travel with the team," Norris said. "I requested to do everything I could to be a part of the team, continue to build relationships, continue to be relevant as much as I could."
Detroit also received stellar contributions from its bullpen, which began the day with the third-worst ERA in baseball and tied for the worst mark in the American League alongside the A's. Buck Farmer, Ian Krol, Drew VerHagen and Blaine Hardy all tossed an inning without yielding a hit.
Only Neftali Feliz, thrust into the closer's role because of Rondon's sudden departure, struggled. White Sox third baseman Tyler Saladino's one-out triple in the ninth spoiled what could have been the first combined no-hitter in franchise history.
Were the strong performances from Norris and the bullpen results of Rondon's expulsion? McCann emphasized no other pitchers in the clubhouse needed any extra motivation -- but the implications didn't hurt.
"Yeah, it is a wake-up call of sorts, if you want to call it that," McCann said. "It does send that message that it's a no-nonsense type thing."
Alejandro Zúñiga is an associate reporter for MLB.com. This story was not subject to the approval of Major League Baseball or its clubs.