MLB.com Columnist
Marty Noble
Niese fully dedicated to helping Mets win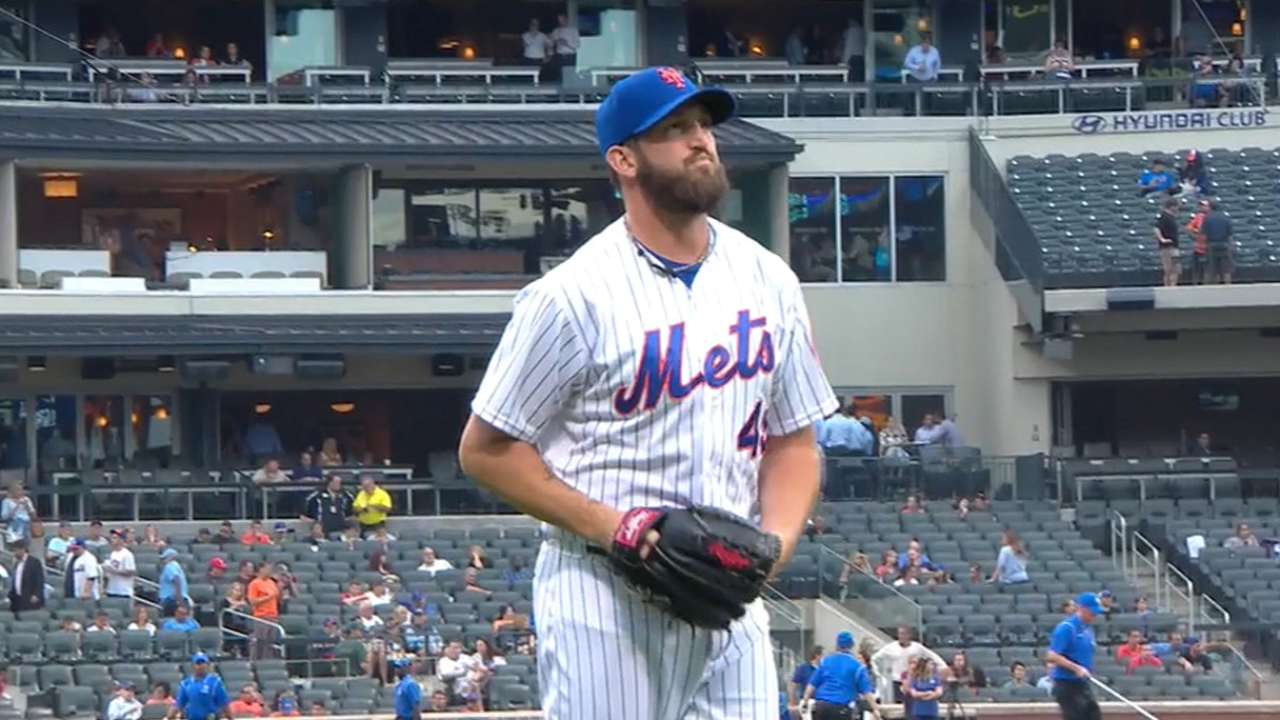 NEW YORK -- There it was, resting on the shelf in the locker that serves as home for Jon Niese in the Mets' clubhouse at Citi Field. There it was Tuesday afternoon, in all its shiny glory, representing all the good Niese did for his team in its 4-0 win Monday night. There was "The Belt," the ornate symbol of success Michael Cuddyer bestows on the teammate who has made the most significant contribution to a Mets victory.
Niese was justly proud to be the recipient for the third time this season. So when a clubhouse interloper, a wise guy with a cynical sense of humor, asked "What's that for, pitching six innings?" the reaction from Niese was a forced but knowing smirk. No words, though.
The five-inning workday imposed on Matt Harvey on Sunday night remains a topic of, well, a topic of avoidance among Harvey's colleagues. It seems no one is quite sure how to view it, and even fewer folks are comfortable discussing it. It's an obstacle -- one more hurdle to clear in the race to 162.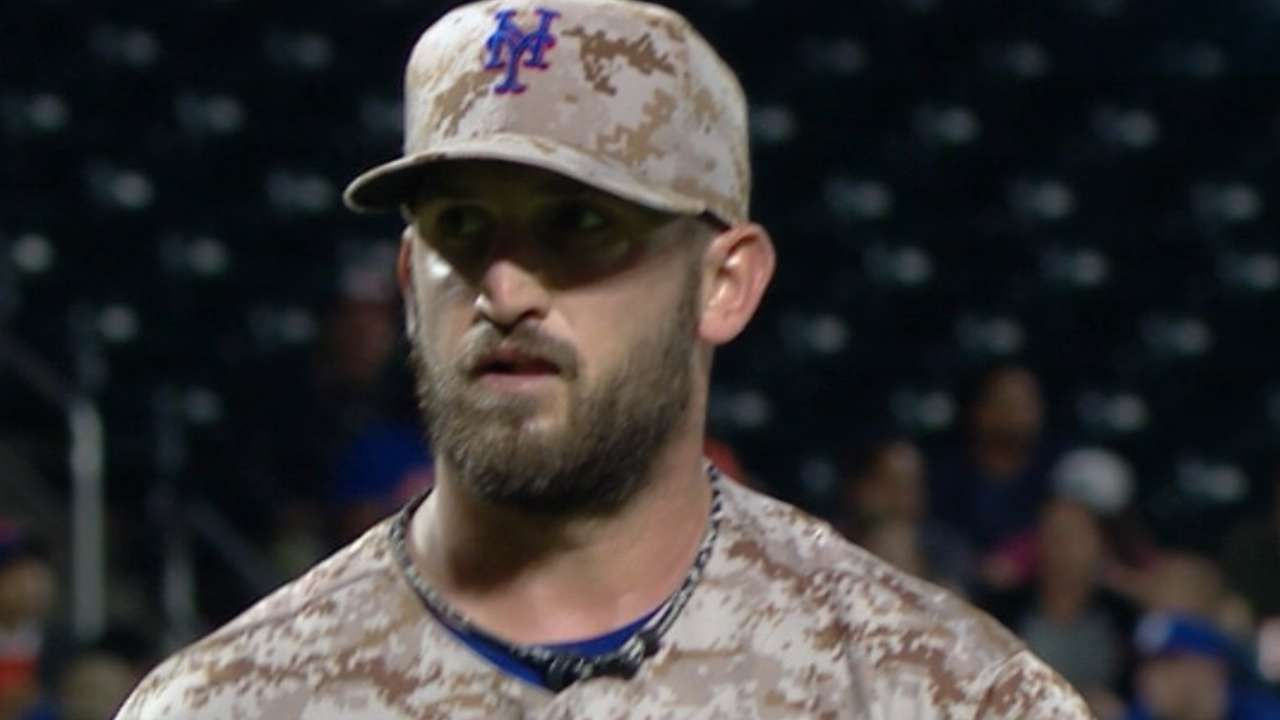 "It kind of restricts your dreaming," a player in the clubhouse said Tuesday.
The Mets' players, and their good soldier manager, would be content to have the situation die a quick death. The manager would be delighted if the restrictions placed on his starting rotation were lifted, and he could resume trying to win a championship without three arms tied behind his back.
But memory of Harvey being yanked after five shutout innings of one-hit pitching against the Yankees on Sunday isn't about to fade with the Mets planning to restrict his workday again this weekend -- or whenever someone other than Terry Collins or Dan Warthen determines he will pitch.
All of which emphasizes the importance of what Niese accomplished against the Braves in the Mets' 4-0 victory Monday. He provided more than Harvey was permitted to provide the previous night. Niese provided one more inning and no more runs. And he was proud to have done so.
The difference was one inning. In the scenario Sandy Alderson and Scott Boras have created -- one that calls for penny-pinching pitching -- one inning might prove quite valuable. One can never can say for sure what constitutes overwork.
"I wish I could have done more," Niese said. "I should have gone seven or eight.
"But I gave us a chance, and then we did it as textbook as it can be done -- [one inning each by Addison Reed, Tyler Clippard and Jeurys Familia]. It worked out."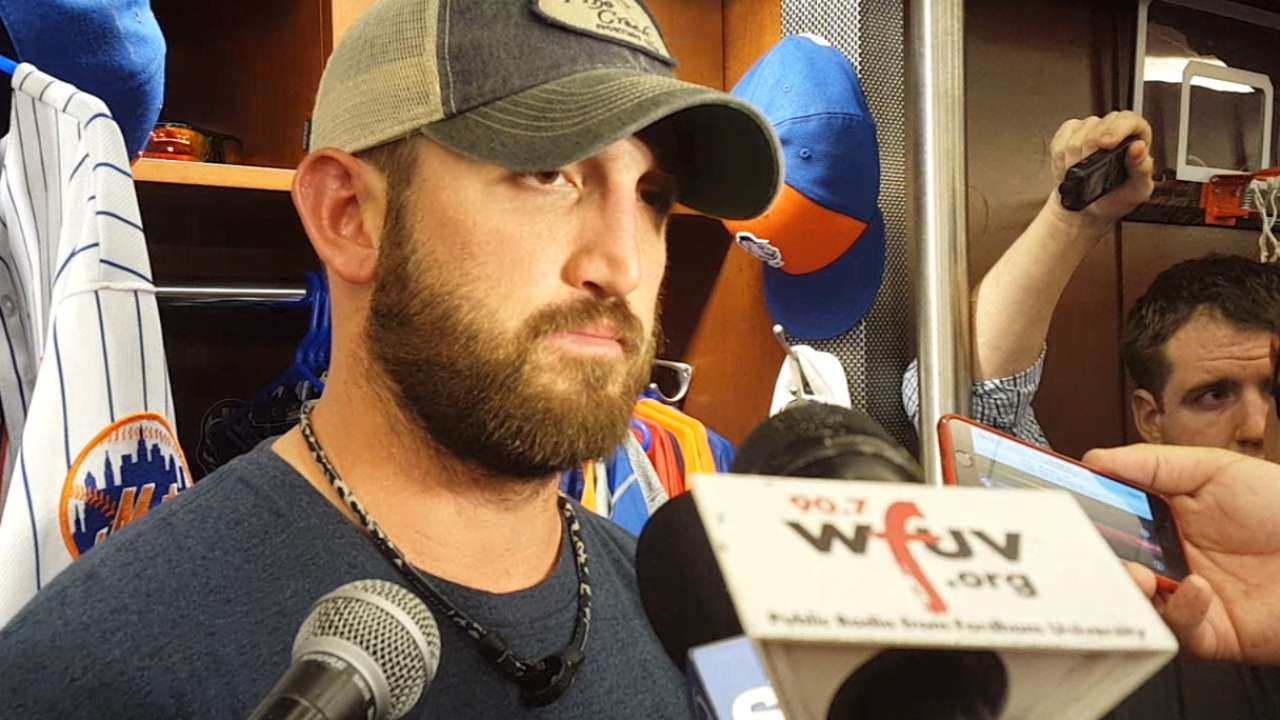 Niese hopes he could do more from this point on, as well. But when the regular-season music ends, there is a chance he will be unable to find an unoccupied seat on the bench.
Cleary, little chance exists for Niese to remain in the rotation beyond Game 162.
"But I'd like to do what [Adam] Wainwright volunteered to do," Niese said. "I've been a starter my whole career, but I'd be happy to pitch out of the bullpen."
Niese actually has a smidgeon of bullpen experience in his big league career. He faced three batters in an appearance just before the All-Star break in 2011. Not quite the resume Wainwright has as a reliever (see Cardinals v. Mets, 2006 National League Championship Series). But Niese wants in.
Niese has been with the Mets longer -- his big league debut came Sept. 2, 2008 -- than any active player other than David Wright and Daniel Murphy. He has deep roots, an affection for the organization and no desire to be an autumn wallflower.
"I'll do anything. It wouldn't bother me," Niese said.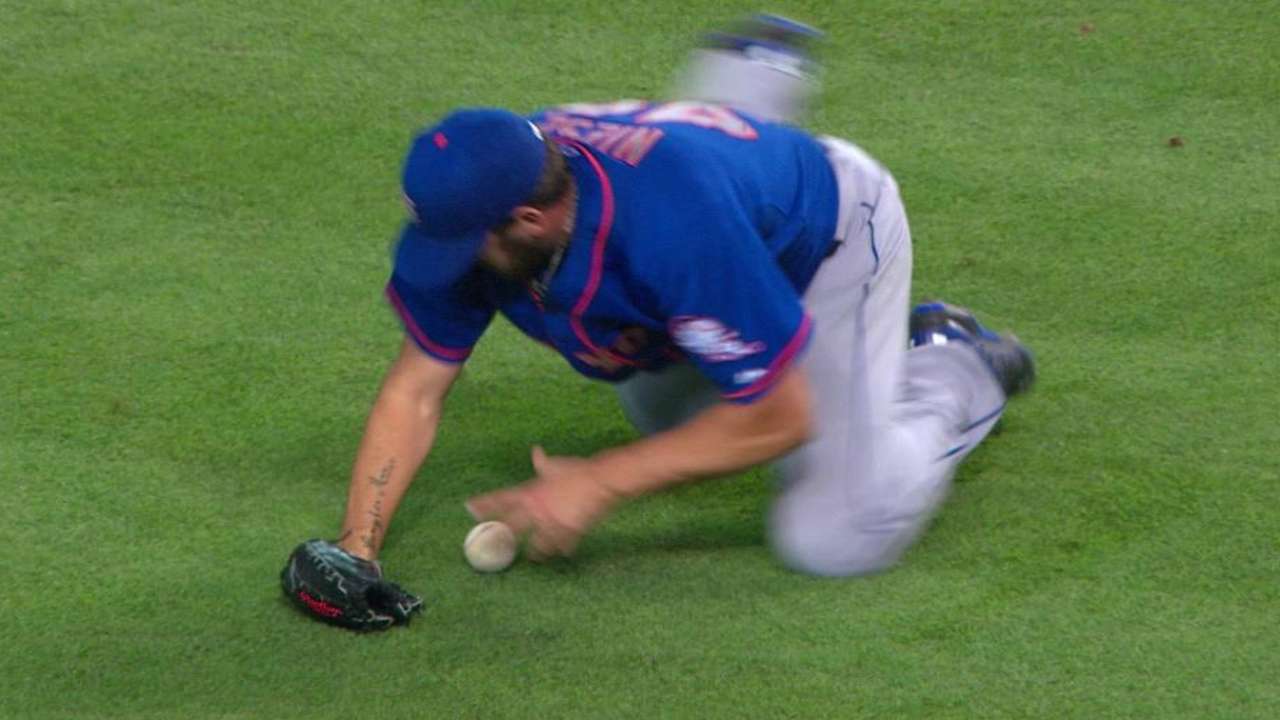 Who can say, at this point, what opportunities might await Niese? The starters seemingly would be Harvey, Jacob deGrom, Noah Syndergaard and Steven Matz. Bartolo Colon would be the long man. Reed, Clippard and Familia would make eight, and that would leave three spots for some combination of Niese, Hansel Robles, Logan Verrett, Tim Stouffer, Sean Gilmartin, Erik Goeddel and/or Eric O'Flaherty.
Niese seemingly would have a leg up on all but Robles and Gilmartin.
How will the Mets handle it? This innings-limit madness makes any and all machinations difficult to predict. Collins already has said auditioning is out of the question until the magic number is zero. And if Harvey, deGrom and Syndergaard are to be restricted in their final regular-season starts, who can say when the process of elimination will end? (See Sunday night).
With merely 11 games remaining, and the magic number at six (courtesy of Buck Showalter's guys winning 4-1 Tuesday night), how much time is there for auditioning anyway?
And what if the madness extends into the postseason, and the team plans to have four relievers throw one inning each in a game started by Harvey? What if a starter can't get out of the first? Don't the Mets have to guard against that possibility? Wouldn't a left-handed pitcher who has logged, to this point, 173 innings be a nice card to have?
Niese hopes the decision makers see it that way.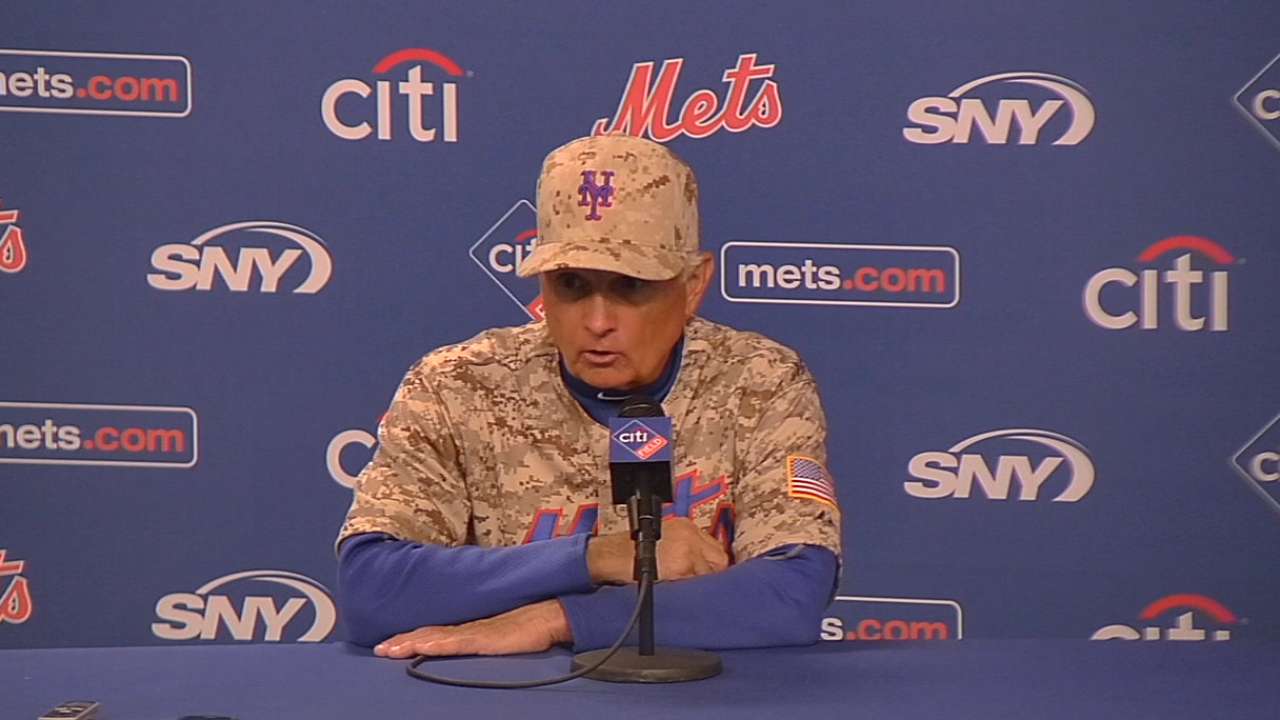 The rest of us can't begin to figure out any aspect of Mets personnel deliberations any more than we can speculate about the final push.
Now, the push hardly seems to be as compelling as it was when the Mets left Atlanta last week. When the final score of the Nationals' loss to the Orioles on Tuesday night appeared on the scoreboard, the Citi slept through it. The response was comparable to the sound of one hand clapping. The Internet, all the tweeting, texting and other public hand-wringing suggest the fans aren't enjoying this ride.
It shouldn't be this bumpy.
Marty Noble is a columnist for MLB.com. This story was not subject to the approval of Major League Baseball or its clubs.