Wisler's strong September beneficial for Braves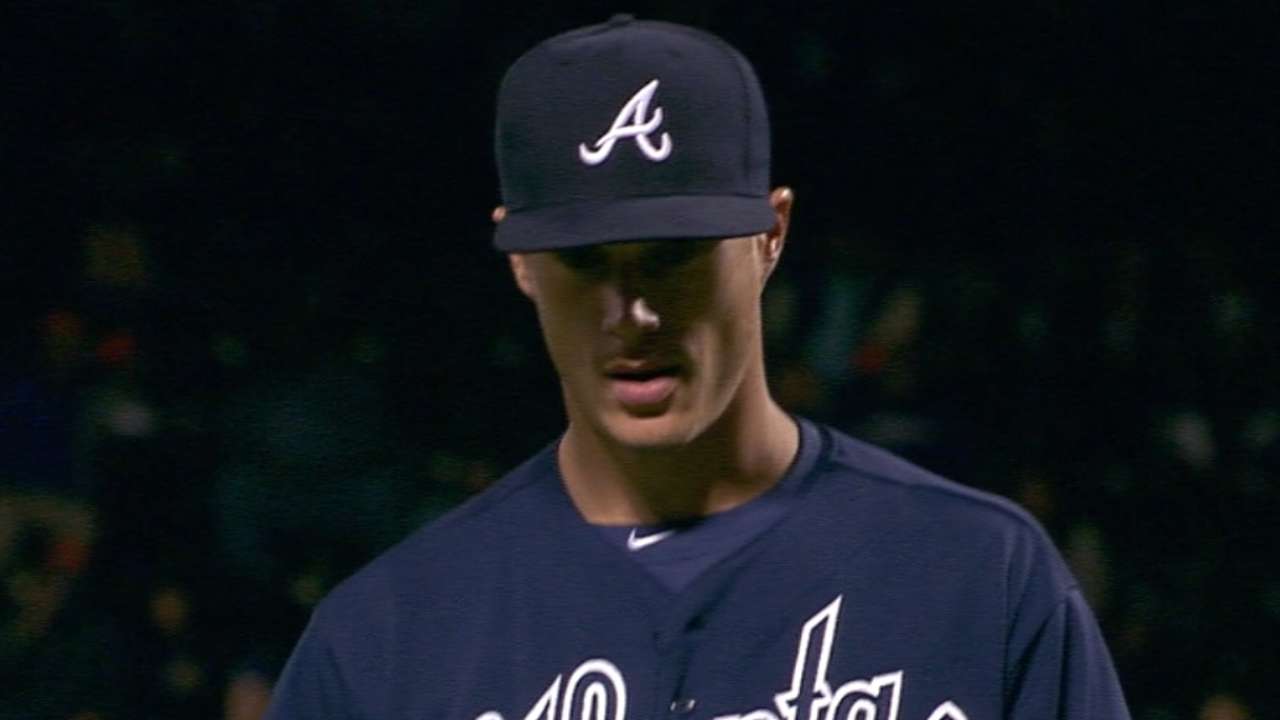 NEW YORK -- When the Braves put Matt Wisler in the bullpen earlier this month, they were hoping to provide him a chance to make necessary adjustments in a less stressful role. A little more than two weeks later, it appears the brief assignment might have simply served as the wake-up call the talented rookie needed.
Wisler extended his recent success as he showed poise over seven strong innings and helped the Braves claim a 6-2 win over the Mets on Tuesday night at Citi Field. After allowing a pair of extra-base hits in the first inning, the young hurler displayed some of the confidence that has been enhanced with the encouraging results he has produced since making an unexpected relief appearance on Sept. 6.
"When you get in a rut, sometimes change is good," Wisler said. "It changed my mentality. Instead of being out there, just trying to grind through stuff, now it's me attacking them, instead of them attacking me. I think [going to the bullpen] definitely helped. It sent a message to me."
After allowing the Nationals seven earned runs in just 1 2/3 innings on Sept. 3, Wisler found himself with a 9.49 ERA over a seven-start stretch that went back to Aug. 1. Three days later in need of pitching near the end of a four-game series against the Nationals, the Braves provided Wisler a two-inning relief assignment that he completed in scoreless fashion.
Had Manny Banuelos and Mike Foltynewicz not developed ailments that ended their respective seasons, Wisler might have remained in the bullpen to make at least one more appearance. But the past couple of weeks have proven he was ready to make an immediate return to the rotation.
As Wisler limited the Mets to five hits and two runs over seven-plus innings, he displayed some of that aggression that he has regained over the past few weeks. He has completed at least six innings in each of the three starts he has made since returning to the rotation and in the process, he has shown some of the tenacity that he lacked when he admittedly allowed adversity to overwhelm him in August.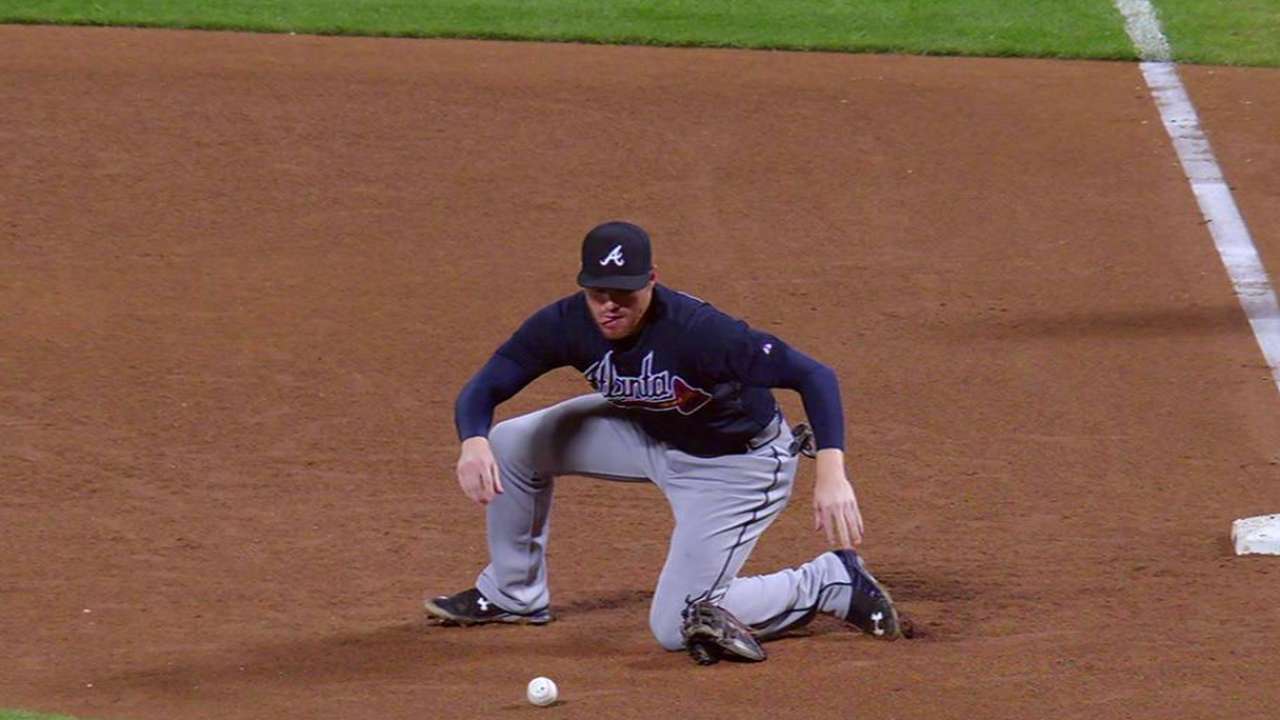 "The difference between August and September is probably five starts," Gonzalez said. "Between September and May of next year is another five or six starts. Here is a guy who is going to get comfortable when he keeps going out there."
Wisler surrendered a David Wright solo homer and Daniel Murphy double before recording his second out on Tuesday. But he then proceeded to retire 20 of the final 25 batters he faced, while recording a career-high eight strikeouts. After walking Curtis Granderson to begin the eighth inning, he anxiously watched as Edwin Jackson allowed just one run after entering with the bases loaded and one out.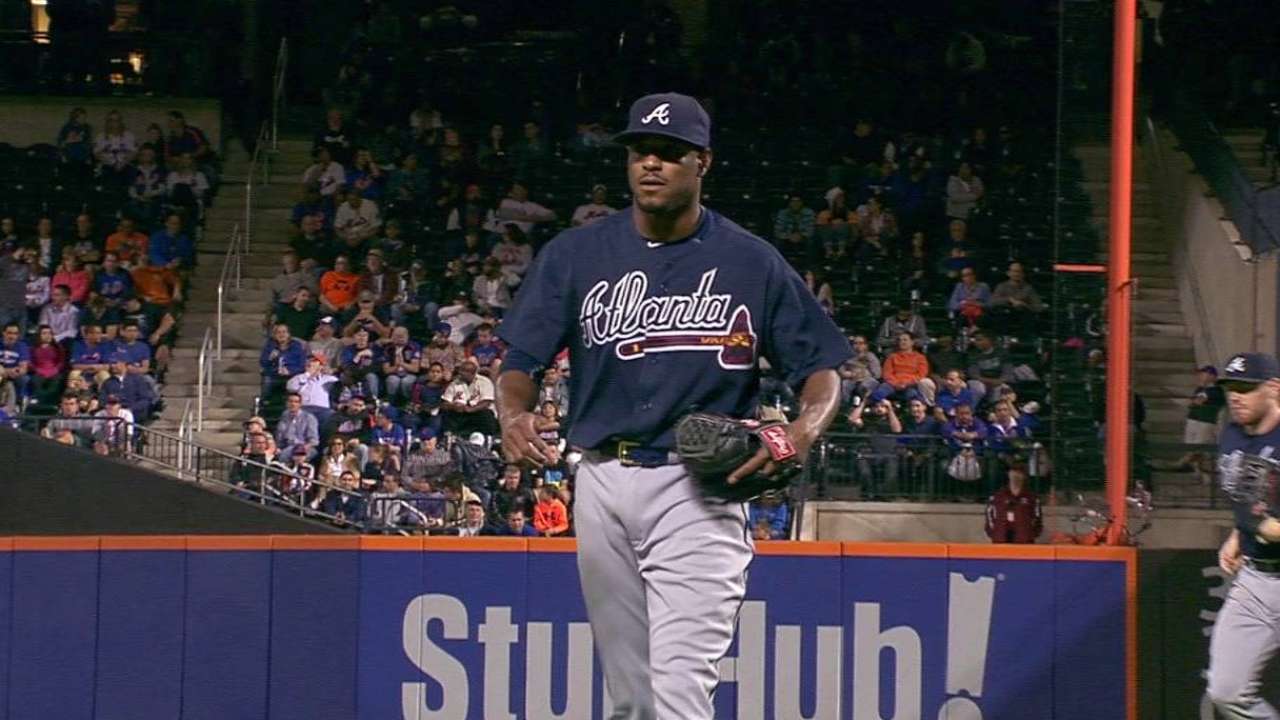 Though he did not match the eight innings he produced when he made his Major League debut against the Mets on June 19, Wisler moved another step closer to proving why the Braves believe he could be a beneficial part of their rotation for many years to come.
"I had the really rough August and I'm still trying to learn from that," Wisler said. "I feel better mentally out there. The last couple of outings, I'm just trying to attack hitters as best as I can to keep guys in the game. I think I'm starting to feel better about that."
Mark Bowman is a reporter for MLB.com. Listen to his podcast. This story was not subject to the approval of Major League Baseball or its clubs.