Century club: Ubaldo earns 100th victory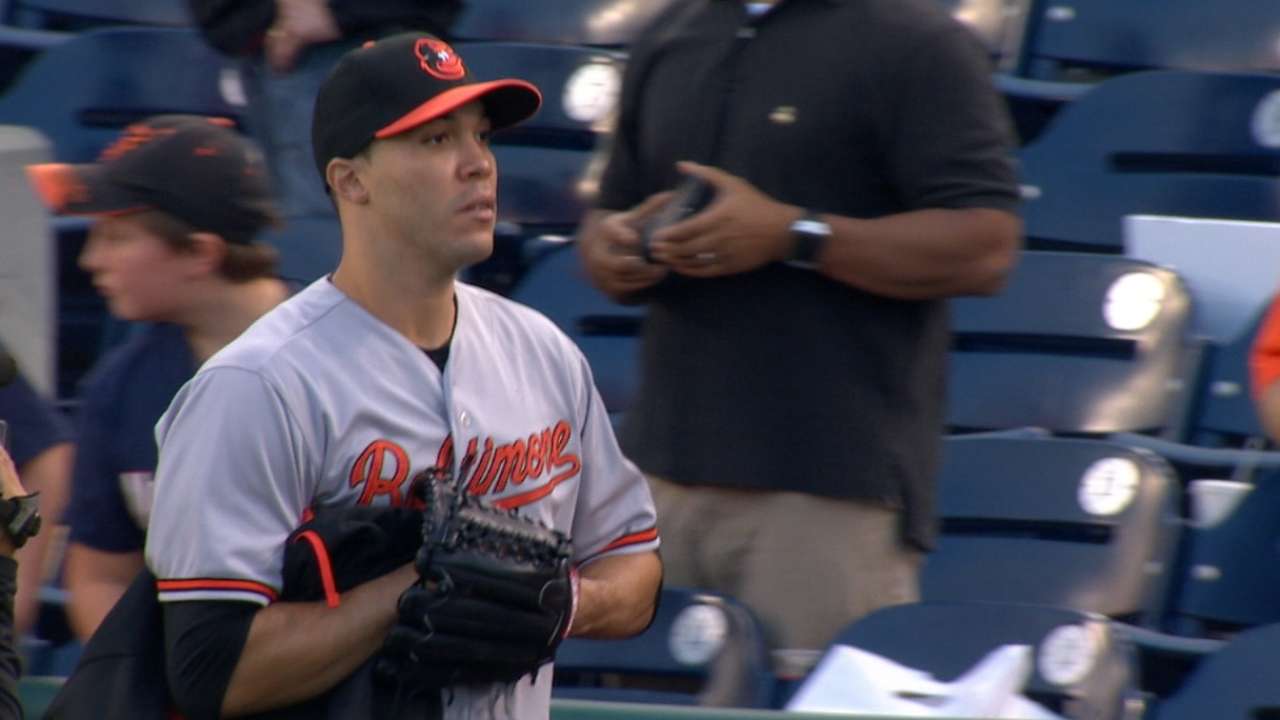 WASHINGTON -- Ubaldo Jimenez wasn't the sharpest version of himself on Tuesday night at Nationals Park, but he was still sharp enough to make history.
Working around five walks and three hits in six innings, Jimenez allowed only one unearned run and picked up the 100th win of his career in Baltimore's 4-1 victory over the Nationals.
"It means a lot because it's not easy to come to the stadium and get a 'W' every five days," Jimenez said. "It doesn't matter how you look at it, it's not easy. You have to go through a lot of tough times, a lot of good times and times you're probably going to enjoy a lot. Once you get that number, you take a break and you look back and it seems like yesterday when I got to the big leagues. I already have eight years and 100 wins. It's been a really enjoyable moment."
Jimenez threw only 55 percent of his 110 pitches for strikes and walked two in the first inning, but the 31-year-old buckled down when necessary. In the first, that meant catching Jayson Werth looking and getting Clint Robinson to hit a weak dribbler back toward the mound.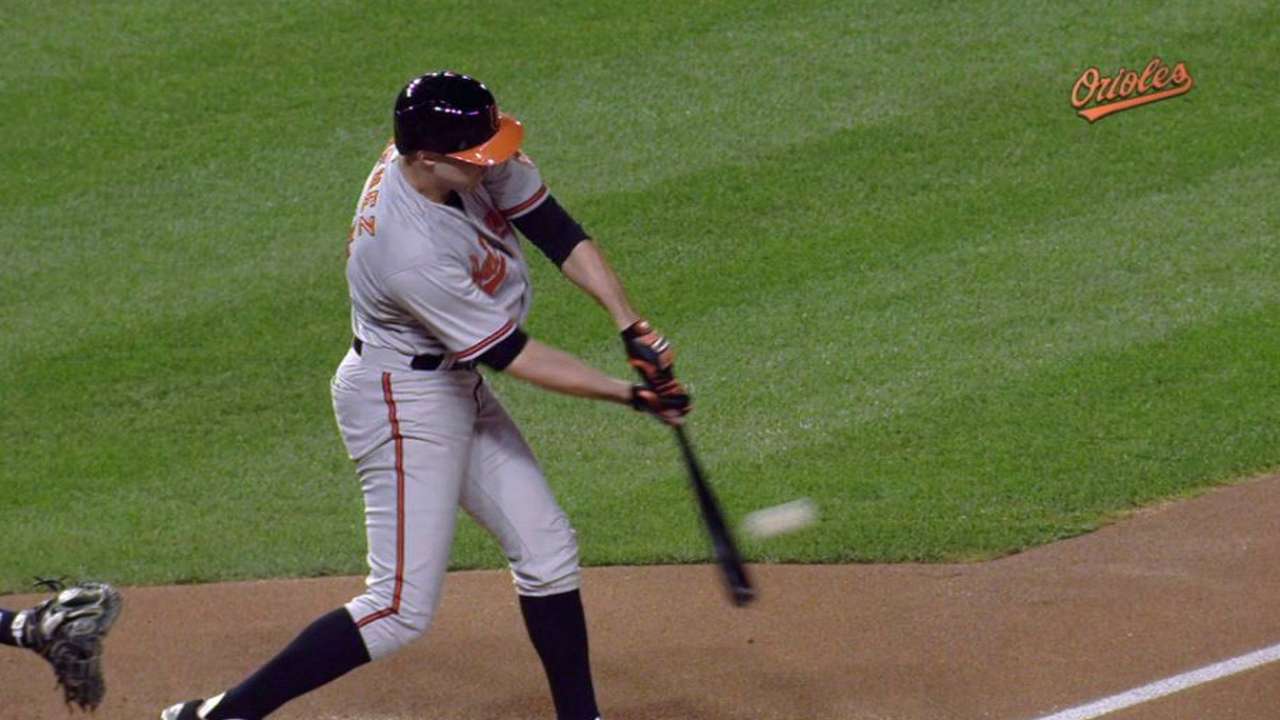 "It's just part of it," manager Buck Showalter said. "I've said it a hundred times. His deception is part of his ability to get people out with a fastball. That's how he creates it. You're going to have to sometimes live with it. It's a little bit more than normal."
Jimenez has struggled through much of his two seasons in Baltimore -- he went 6-9 last year -- but after picking up his 12th win on Tuesday night, he has the chance to win 14 games in a season for the third time in his career.
"The thing about Ubaldo is he takes the ball every fifth day," Showalter said. "He's been a healthy pitcher. He takes care of himself, you never have to worry about him on the day he pitches. ... Sometimes we forget how long and good a career he's actually had."
The former Colorado and Cleveland right-hander became the 11th Dominican Republic-born pitcher to reach the century mark in career wins, and he joined current Orioles pitching instructor Ramon Martinez on that list.
"I was watching Ramon and Pedro Martinez on the TV every five days when I was a kid," Jimenez said. "I would have never have dreamed to be in the same league as they are. That's part of life. You never know what could happen."
Jacob Emert is an associate reporter for MLB.com. This story was not subject to the approval of Major League Baseball or its clubs.