Indians to evaluate Brantley's injured shoulder
Outfielder hopes to play Wednesday after exiting loss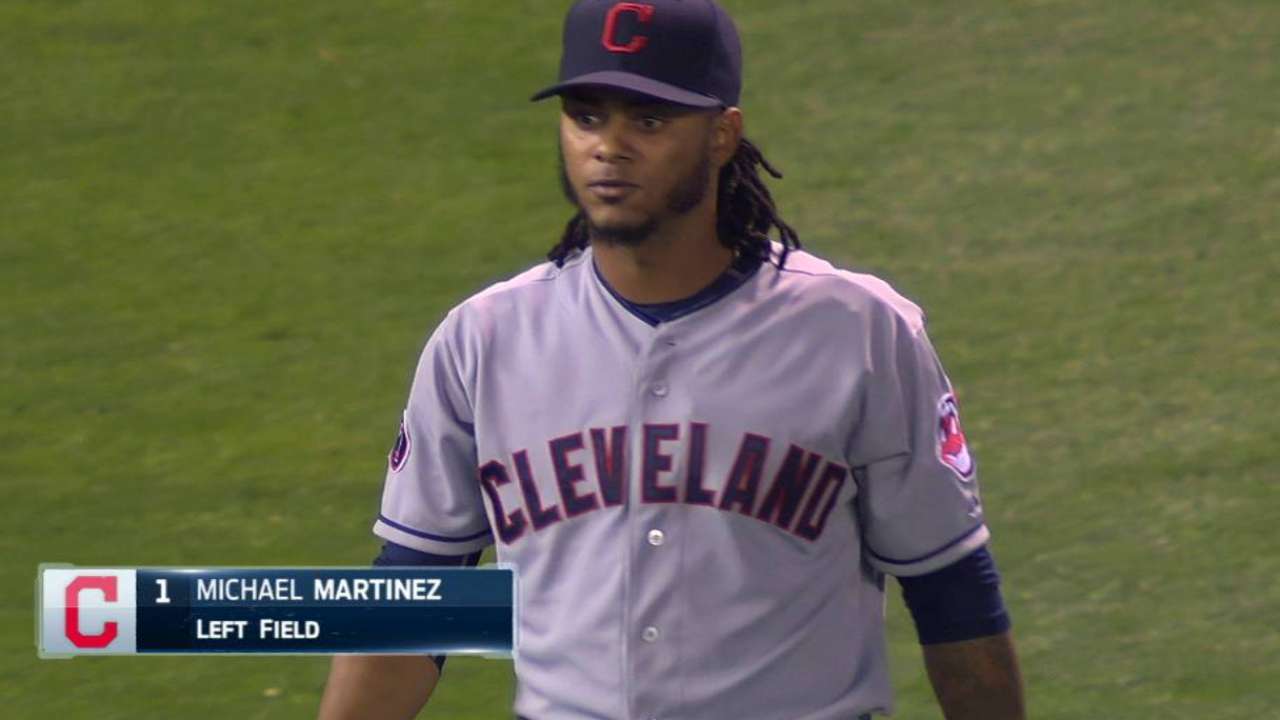 MINNEAPOLIS -- Michael Brantley left in the fourth inning of Tuesday's 3-1 loss to the Twins and is undergoing further evaluation for a right shoulder injury. Michael Martinez replaced Brantley in left field.
"He jammed his shoulder and it was hard for him to get extended when he was hitting, so we got him in, got him iced," Indians manager Terry Francona said. "He's already talking about playing tomorrow, so we'll see. We'll see how he shows up."
The injury came when Brantley nearly made an outstanding diving grab on an Aaron Hicks' RBI triple in the third. He stayed in the game after that and grounded out to short to lead off the fourth inning. Brantley was 0-for-2 before leaving the game.
Brantley's injury meant that his replacement, Martinez, was up to bat in perhaps the most high-leverage moment of the game. In the eighth, after two straight singles, Jason Kipnis moved the runners along with a sacrifice bunt. After rookie Francisco Lindor flew out, Martinez came up representing the go-ahead run.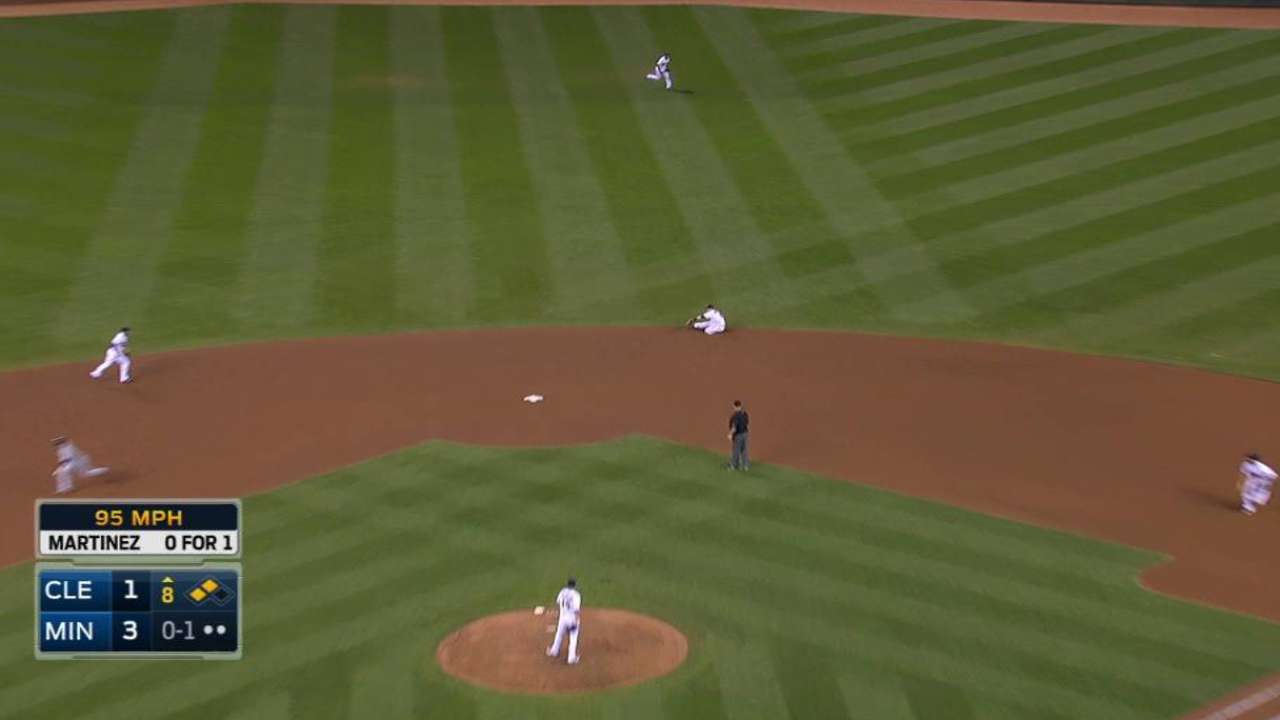 Instead of pinch-hitting for the September callup, Francona opted to leave him in and he grounded out to second base to end the inning.
"He can catch probably as good as anybody out there and if we want to pinch-hit a right-hander, we could, but having the ability to have a switch-hitter was probably, I thought, our best bet," Francona said of Martinez. "He actually had a real good at-bat. He squared up a couple balls. He did a pretty good job."
Brantley, a key component in the Indians' lineup, is hitting .314 with 15 home runs and 84 runs in 135 games this season. He missed time earlier this season with a sore left shoulder.
Betsy Helfand is an associate reporter for MLB.com. This story was not subject to the approval of Major League Baseball or its clubs.