Lindor shows off skills on fantastic diving play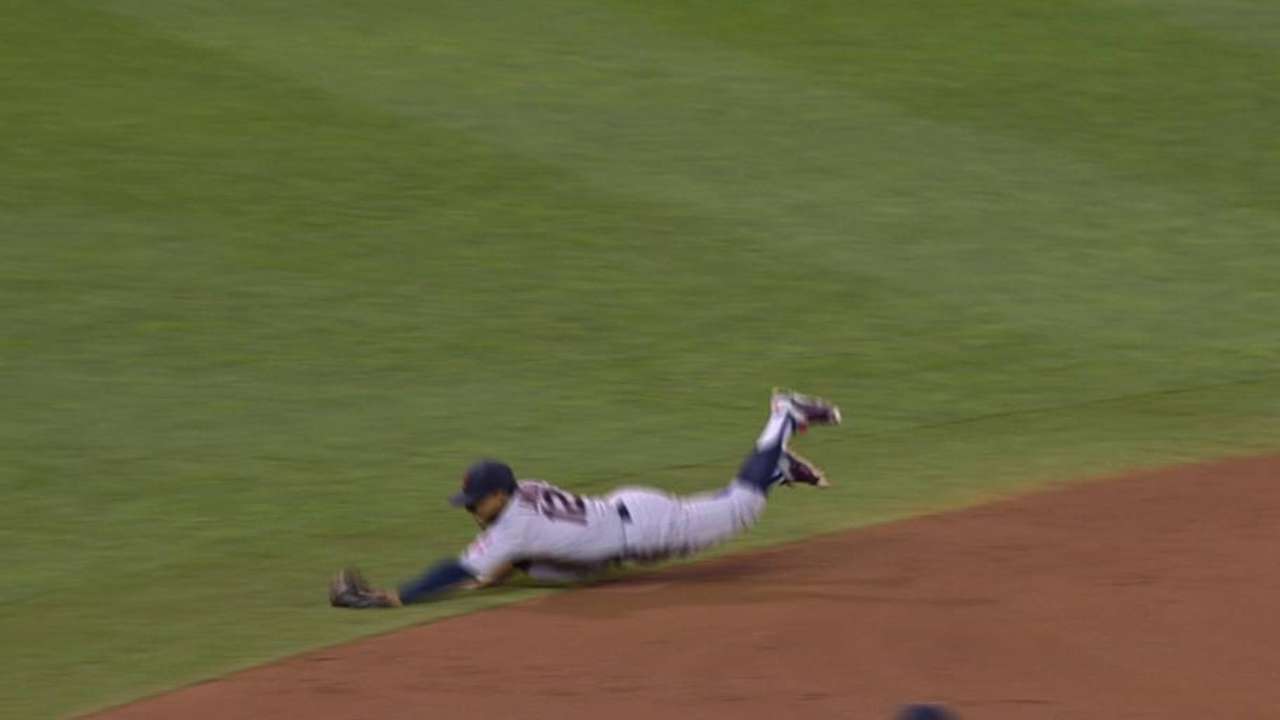 MINNEAPOLIS -- Indians rookie Francisco Lindor has been lauded for his defense ever since breaking into the big leagues. In Tuesday's 3-1 loss, Twins third baseman Trevor Plouffe found out why firsthand.
With runners on first and second, Plouffe grounded to Lindor, who ranged to his right and made a diving stop deep in the hole. The shortstop's throw took a couple bounces on its way to first, but it beat Plouffe by about a step to end the inning.
• Is Lindor #AwardWorthy? Vote now for Best Rookie
Twins manager Paul Molitor came out of the dugout thinking about challenging, but eventually decided against it. The play halted the Twins' momentum, ending a three-run third inning.
"You want to see guys make every play," Indians manager Terry Francona said. "It probably saved a run. Good defensive plays help you win."
Betsy Helfand is an associate reporter for MLB.com. This story was not subject to the approval of Major League Baseball or its clubs.