Dodgers hopeful for return to full health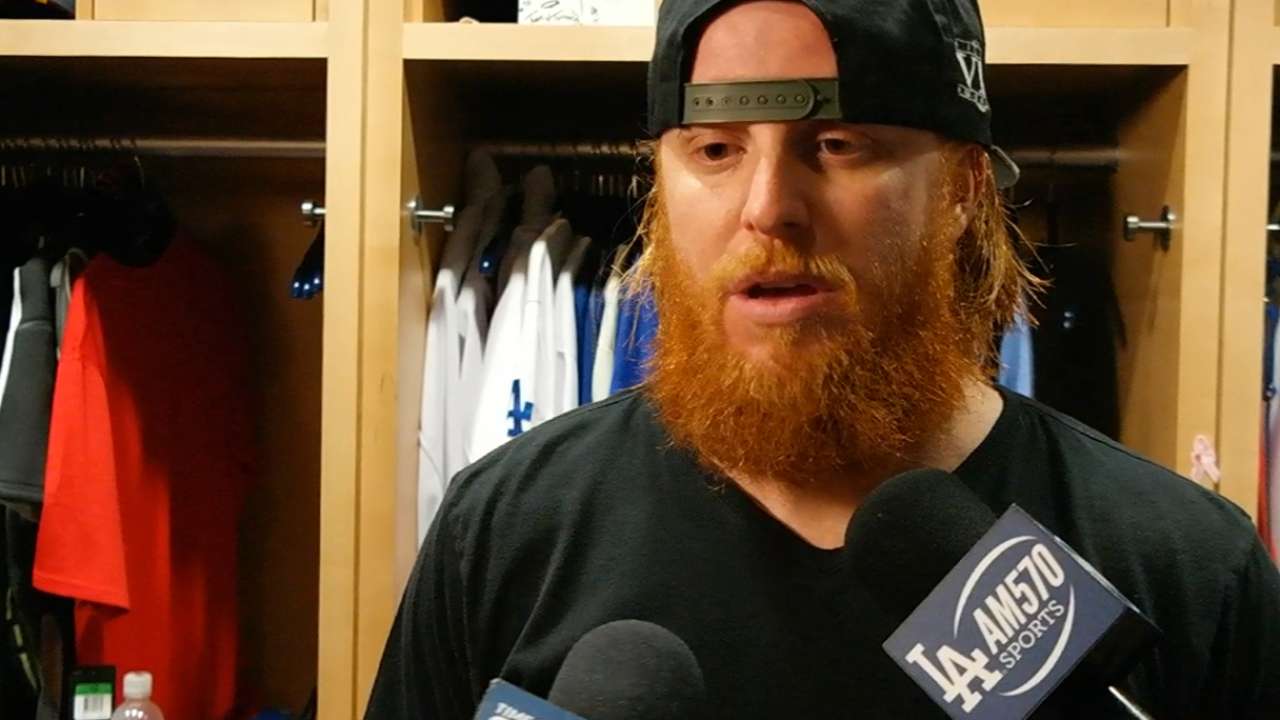 LOS ANGELES -- The Dodgers have been piecing together lineups as they try to clinch a division title, but manager Don Mattingly knows his club isn't the only one playing short-handed.
"I definitely would like to play with a full boat, a full complement of players healthy with some type of rhythm and swinging the bat well," he said. "Unfortunately, we've got a few guys banged up, and we're not a lot different than a lot of other teams. We're heading toward 180, 190 games including Spring Training. That's a lot of baseball, and everybody is a little banged up right now."
Mattingly said shortstop Jimmy Rollins "is really close" to returning after a lingering sprained right index finger. After hitting in the indoor batting cage, third baseman Justin Turner returned to the field for limited workouts as he lets inflammation in his right knee calm down. Yasiel Puig and Jose Peraza will go to the club's Arizona training complex this week as they try to return from hamstring injuries.
Mattingly said he expects closer Kenley Jansen to be available for this weekend's series in Colorado. Jansen experienced high blood pressure in the Mile High City earlier this year, and it was in Denver that he suffered one of his irregular heartbeat episodes that led to heart surgery two years ago.
Although Mattingly won't talk about clinching until it happens, he acknowledges the inclination to look ahead with a big lead.
"This is a hard time of year to win games for sure," he said. "You feel like things are close, and you'd like to close that out, so you have to back off some of the feelings and thoughts you have about getting ahead of yourself and try to win a game that night."
Ken Gurnick is a reporter for MLB.com. This story was not subject to the approval of Major League Baseball or its clubs.