Zito set to face Hudson in nostalgic matchup
A's Big Three will give fans a heartwarming reunion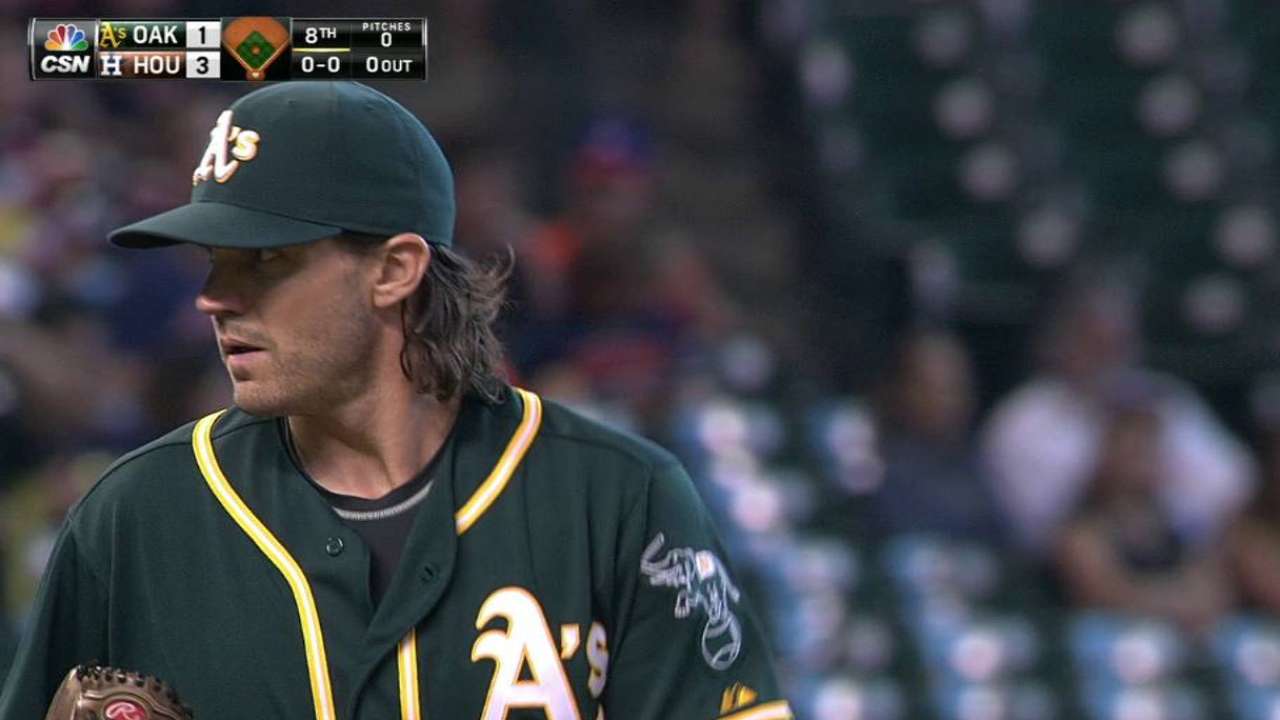 OAKLAND -- Nostalgic theater will be on display Saturday at the Coliseum, where Barry Zito and Tim Hudson -- two-thirds of Oakland's Big Three combo of the early 2000s -- will reunite as opposing starters in what is shaping up to be a heartwarming showdown between the Bay rival A's and Giants.
Fellow Big Three member Mark Mulder, now an ESPN analyst, will be on hand with the tissues. Mulder is expected to watch the highly anticipated matchup from the stands with his family. The following day, he'll join Zito and Hudson on the field, where the trio will throw out ceremonial first pitches as part of a pregame ceremony honoring the Big Three.
"It's going to be awesome," Zito said. "The fans deserve something like that, some closure from those early years, all that fun we had."
It will be Zito's first start for the A's since he toed the rubber in Game 1 of the 2006 American League Championship Series. For Hudson, it will be one of the final starts of an excellent 17-year career that began in green and gold.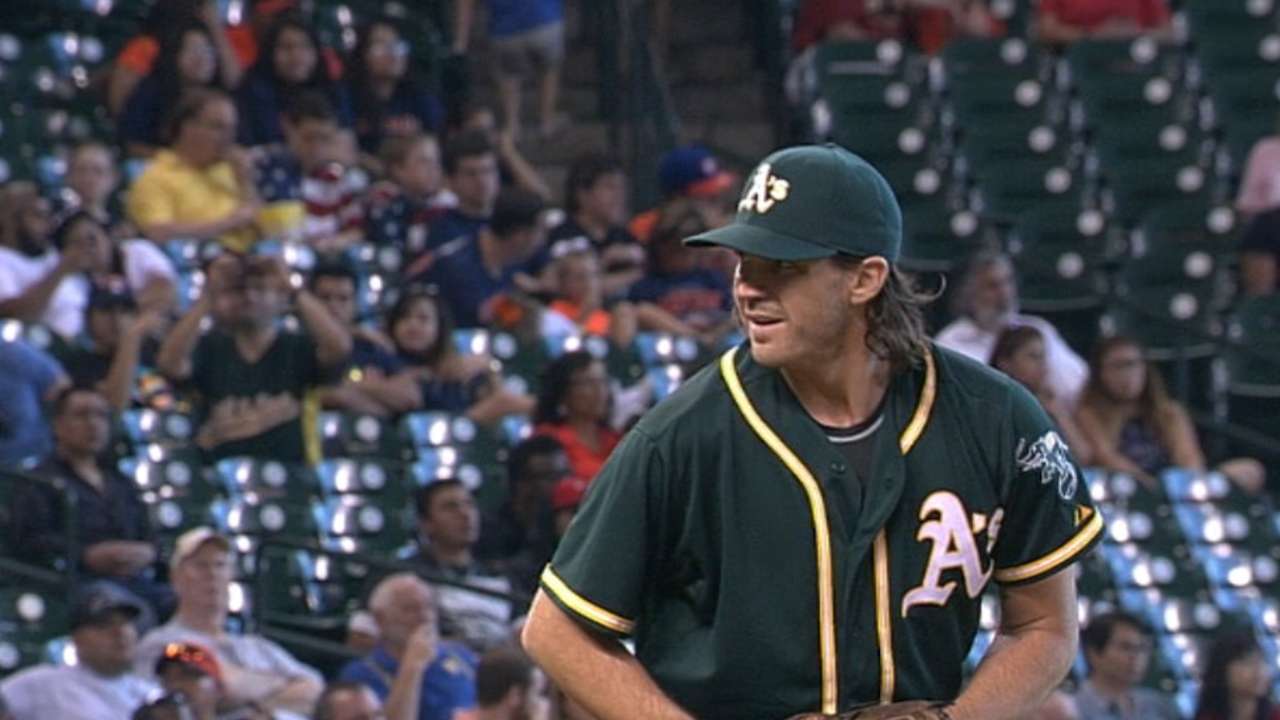 "To get Barry out here one more time in our ballpark against the Giants with our fanbase, their fanbase, and with Tim Hudson on the mound, it's going to be a very exciting day," A's manager Bob Melvin said.
Melvin has a 50-pitch limit in mind for Zito, who says he's "preparing for more" after throwing an extended bullpen session Tuesday. The lefty worked an inning of relief for the A's on Sunday in Houston and allowed a two-run homer in his first big league appearance since 2013.
"Obviously the game will dictate what happens," Zito said. "I'm just doing everything I can to prepare my body and give it a good showing.
"It's definitely going to be rowdy out here. I can't be a fan that day. I still gotta be a player. But it's going to be a really great experience regardless of what happens, just being out there part of Huddy's last few weeks and against that team."
Zito, 37, pitched with the Giants for seven seasons. In that same span, Hudson donned a Braves uniform, yet the two never faced each other.
"It's good to know he's going to be coming in hot Saturday," a smiling Zito said of Hudson, who has a 0.96 ERA this month. "It's going to be a fun little battle."
Just last week, Zito was attending songwriting sessions in Nashville, at peace with his decision to step away from the game, likely for good, after pitching to a 3.46 ERA with Triple-A Nashville this season. The Sounds even threw him a going-away party of sorts on the final day of their season, treating Zito to a baseball piñata and champagne shower.
That's why he views Saturday's outing as "icing, a triple-bonus situation" he's going to fully enjoy before returning to the music, while again mulling whether his baseball career is done -- a decision he says he hasn't made.
His time away from the game, though, has allowed him to appreciate what it's given him.
"When you're in the middle of something, you don't really know how special it is until you're away from it and can reflect, but it definitely was special," he said of the Big Three days. "To have three homegrown guys, that's pretty rare. We had a playoff run that was a special part, five straight years. I thought that was normal stuff back then.
"It was definitely fun to watch them go out and do their thing, and we all did it in different ways. Mulder was the king of the two-hour game, Huddy would just go out there, sinker-split, punching dudes out left and right, and I had the curveball and the changeup. We definitely enjoyed watching each other, I know that."
Jane Lee is a reporter for MLB.com. This story was not subject to the approval of Major League Baseball or its clubs.