Norris leaves perfect game after five innings
Rookie returns from injury, deals like a former ace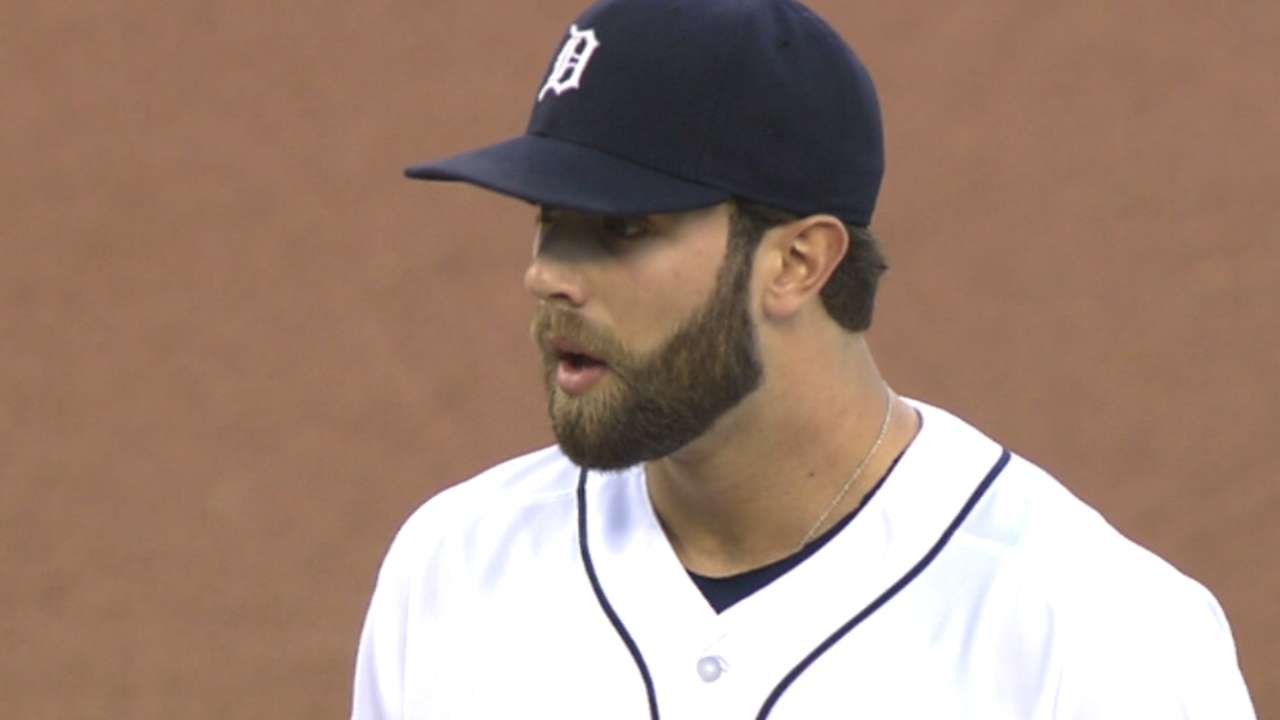 DETROIT -- When the Tigers dealt David Price to the Blue Jays at the July 31 non-waiver Trade Deadline, manager Brad Ausmus joked that he hoped the pitchers his organization received in return were as good as the ace they had let go.
For five innings Tuesday, one of them was. Lefty Daniel Norris dispatched the first 15 White Sox he faced, striking out four and recording seven groundouts on just 63 pitches.
The problem? It was Norris' second start off the disabled list (oblique strain), and he was on a strict 65-pitch limit. So, with a perfect game intact, Ausmus took the ball out of Norris' hands and gave it to the bullpen. Though Ian Krol hit a batter in the seventh to end the perfecto and Neftali Feliz allowed two hits and a run in the ninth to spoil the no-hitter, Detroit rebounded for a 2-1 win in 10 innings at Comerica Park.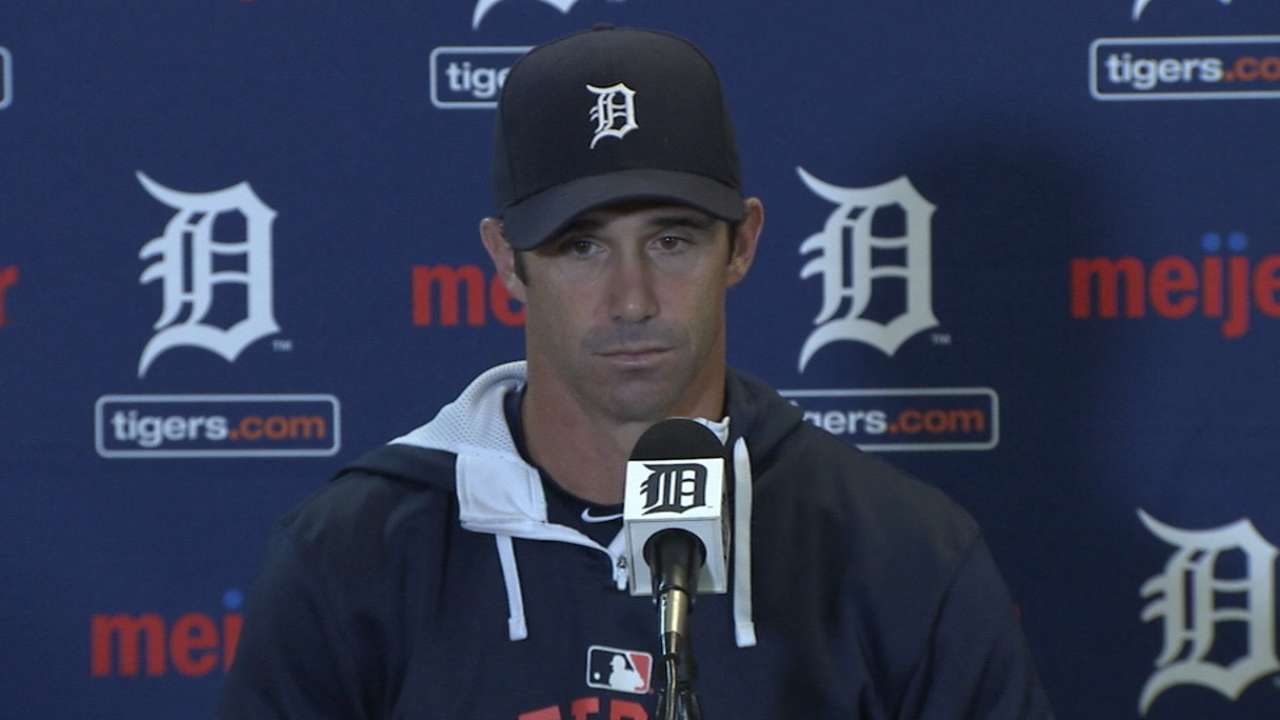 Still, the quality of Norris' start wasn't lost on catcher James McCann, who heaped praise on the rookie.
"A lot of guys could have very easily said, 'You know what? I'm a prospect. I'm going to take it to the house. I hurt my oblique, I'm not going to risk anything,'" McCann said. "A lot of guys were kind of like, 'Hey, take your time.'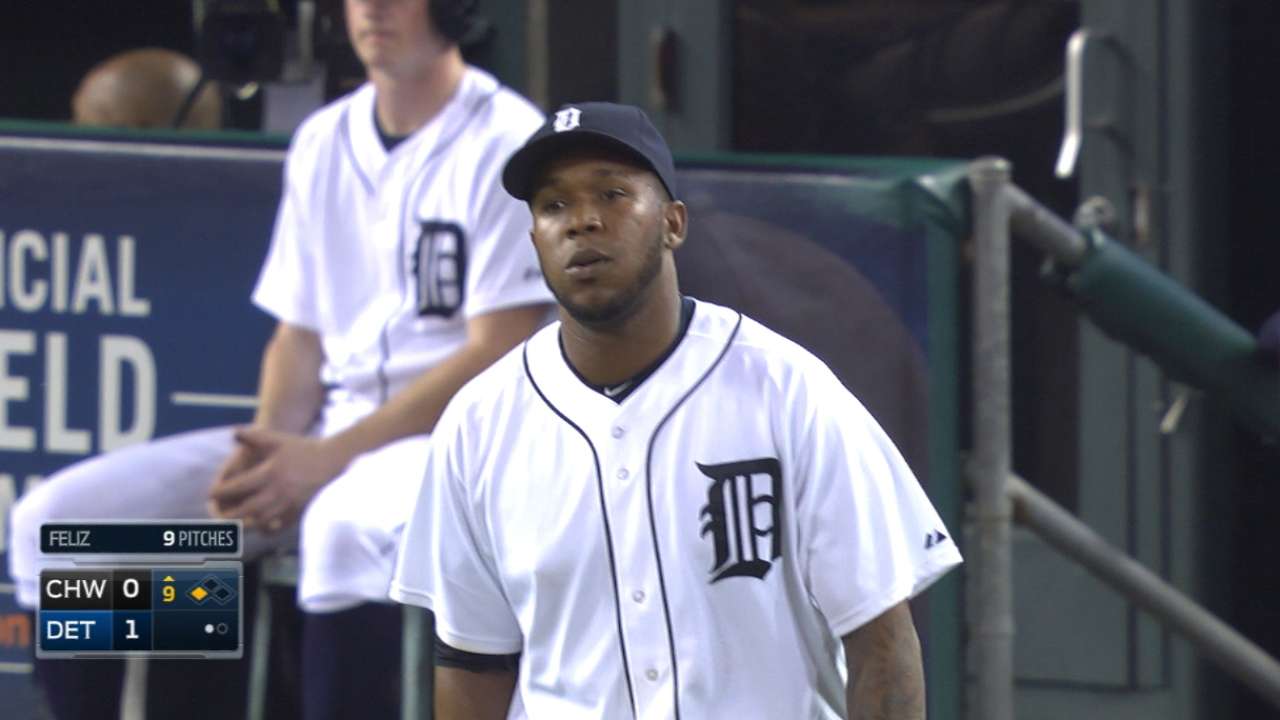 "But he said, 'I'll be back.' And sure enough he's come back, and he looks extremely good. That work ethic -- one, to get back from an injury like that, but two, the way he goes about his business -- he's a sponge. He wants to learn. He's always talking to the older pitchers like [Justin] Verlander and [Anibal] Sanchez. Any type of info, he takes to heart and he works with it."
Norris had missed nearly a month between starts after sustaining an oblique strain on Aug. 19. Initially feared to be a season-ending ailment, the left-hander vowed to return, because, in his words, "I love playing baseball. Being on the DL is frustrating. … I always hate when the offseason comes, because there's no more baseball."
While on the disabled list, Norris requested to travel with the team in order to build relationships. He also spent a significant amount of time watching Price's and Clayton Kershaw's outings in order to improve his own delivery.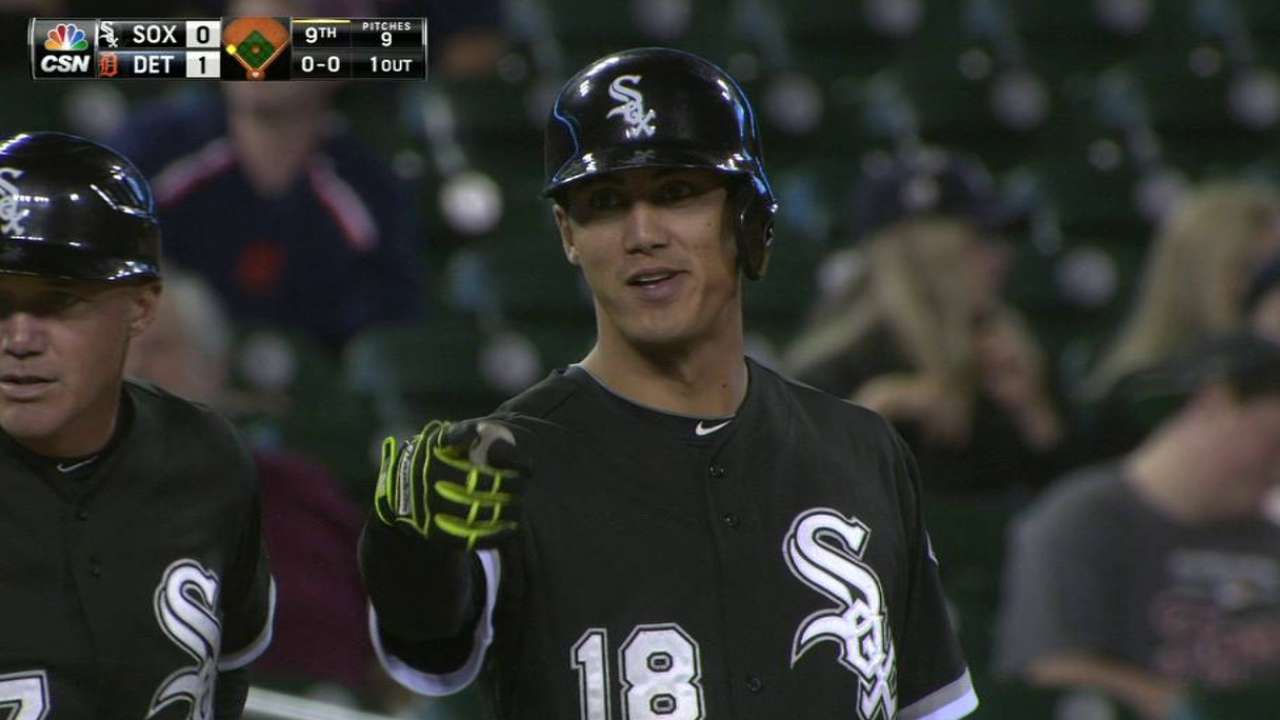 The result? Half of a perfect game Tuesday, and a mountain of respect from his teammates.
"The way he interacts with other players, it's a very similar personality to David Price," McCann said, mentioning Norris' desire to interact with everyone in the clubhouse and be a good teammate. "If you can compare him to anyone, he is a lot like Price in that sense."
For the five innings Norris was afforded Tuesday, there were some similarities on the mound, too.
Alejandro Zúñiga is an associate reporter for MLB.com. This story was not subject to the approval of Major League Baseball or its clubs.