Scahill finds success with Pirates' philosophy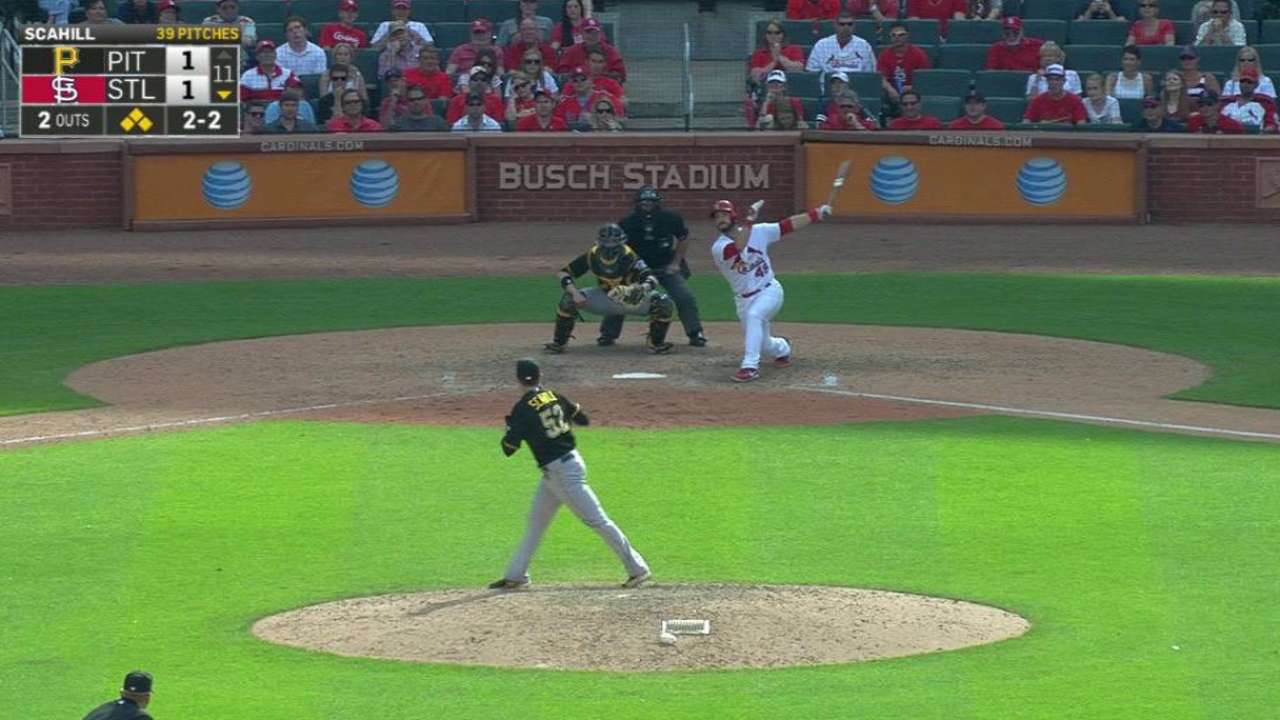 DENVER -- Reliever Rob Scahill has returned to Coors Field for the first time since the Rockies traded him to the Pirates for Minor League pitcher Shane Carle on Nov. 11.
"It's nice to come back and see a lot of the guys I came up in the Minor Leagues with," Scahill said before Tuesday night's matchup. "I get to see Nolan [Arenado] have this unbelievable season. I remember when we were drafted in 2009, and he was this pudgy third baseman and now he's arguably one of the best players in baseball, and to see that transformation and to see what he's done with himself, I mean, it's something that's incredible."
Scahill was 2-0 with a 4.42 ERA in 41 relief appearances with the Rockies from 2012-14. Despite his missing a sizable portion of this season with forearm tightness, the move to the Pirates has been good for Scahill.
"The philosophy that this organization has with how they pitch and the mentality they have is something I really bought into," he said. "The pounding of the two-seam fastball in to guys, not shying away from contact -- I kind of embraced it. Coming up through the Minor Leagues and pitching here a little bit, I had a tendency to shy away from contact. And that was one of the things they told me right away was you can pitch to contact, you can give up contact and still be successful. It's really helped me turn my season around."
Scahill is 2-4 with a 2.15 ERA in 27 games this season and has pitched multiple innings in nine of them. Forearm tightness put Scahill on the disabled list for just over two months before he was activated Sept. 1. He worked two scoreless innings Thursday at Chicago in his third appearance since being reinstated from the DL.
"He's been a fun guy to watch develop," manager Clint Hurdle said. "He gave us a nice shot in the arm early in the season, pitched some meaningful innings in a couple different roles, showed the ability to spin the ball with a quality fastball with some velocity and some finish. Then we had the unfortunate part where he went down. We had to make sure we got him healthy before we got him back up throwing again. And we got him to that point. He had a very good outing the other day of two innings against the Cubs. So he's shown himself to be able to help us."
Jack Etkin is a contributor to MLB.com. This story was not subject to the approval of Major League Baseball or its clubs.