Gomez's availability up in air for Rangers series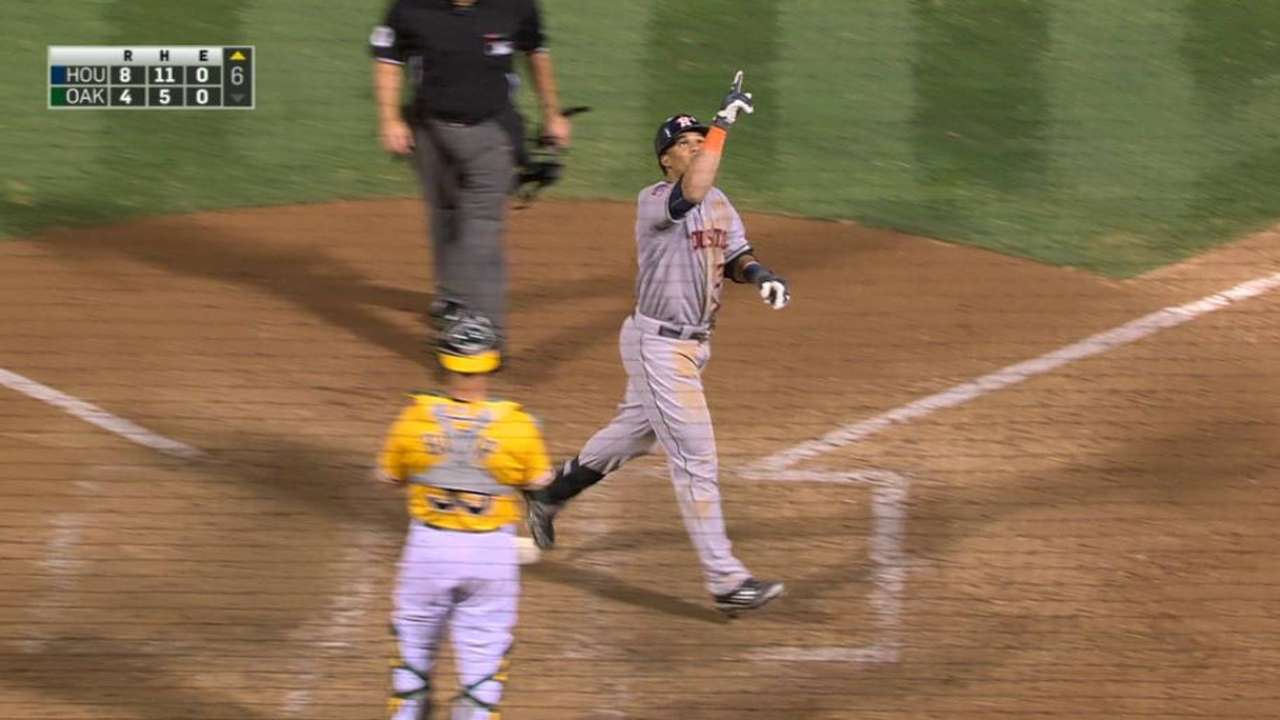 USTON -- Astros manager A.J. Hinch is concerned about center fielder Carlos Gomez's availability for the upcoming series with the American League West-leading Rangers, as the non-waiver Trade Deadline acquisition continues to recover from a mild intercostal strain that's kept him out of Houston's last nine games.
Gomez only started swinging a regular bat on Monday and still hasn't swung it at 100 percent. He said he was hoping to take some soft toss in the batting cage on Tuesday, but remained optimistic for his availability.
"The big test is swinging the bat like I do," Gomez said. "I've been running, shagging almost at 100 percent. Probably I'm ready [like] we expect in a couple more days. I say I'll be ready to pinch-run or be a defensive replacement."
Gomez, who labels his violent swing that often leaves him on one knee or without a helmet as a "120 percent swing," said he's only able to swing at about 50 or 60 percent, but he feels no pain when doing medicine ball exercises or other tests to determine his readiness.
He hit balls off a tee with a Fungo bat on Sunday before progressing to the regular bat on Monday.
"I'm concerned about it just because it's closing in on the weekend and he hasn't been able to swing full speed yet with a regular bat during batting practice," Hinch said. "If we can continue to inch forward with more and more activity, then it's very possible he could find some action. Right now, we're just trying to continue with positive steps forward without any setbacks, and we've been able to achieve that. There's just no timetable."
Chandler Rome is an associate reporter for MLB.com. This story was not subject to the approval of Major League Baseball or its clubs.