Phelps dishes out pancake portraits for charity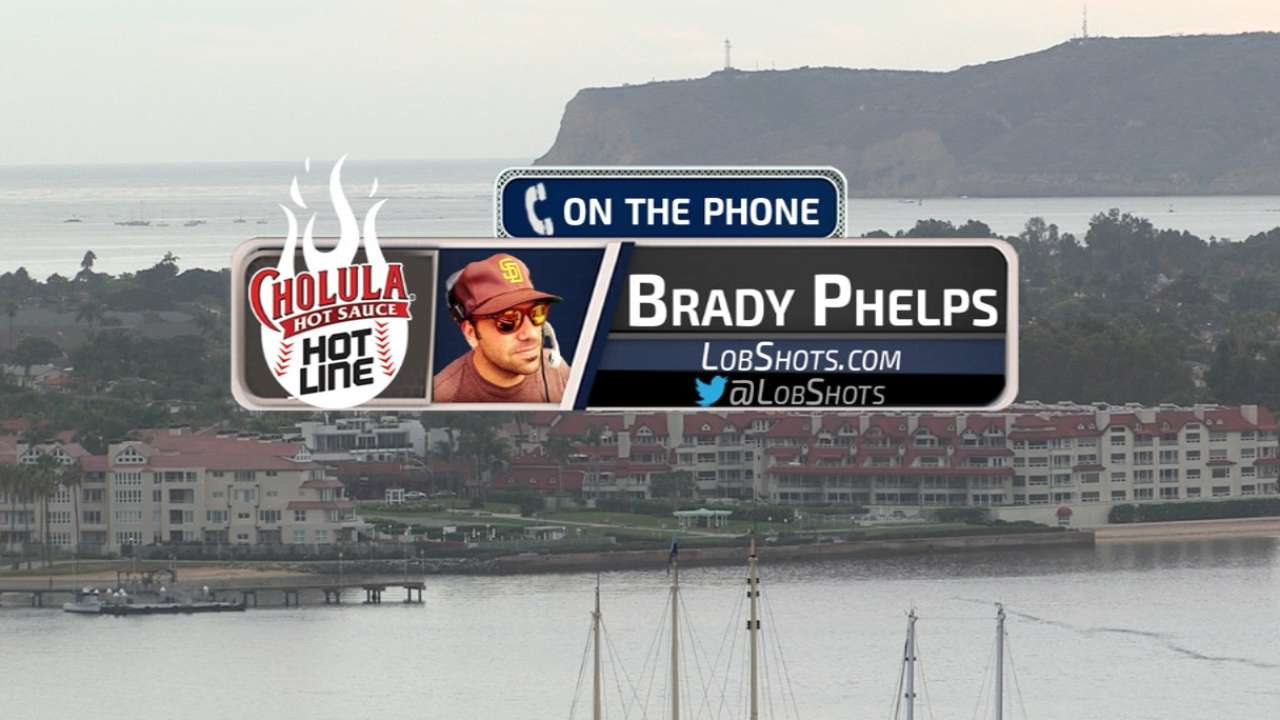 Brady Phelps of @LobShots joined Padres Social Hour on Monday to discuss his recent efforts in donating to CharityWater -- a crowd-sourcing charity group that is working to bring clean and safe drinking water to over 663 million people across the globe. Phelps, who has raised thousands of dollars during the month of September, was happy to call in to the show and discuss what CharityWater means and why he is a part of it.
"(CharityWater) is an organization that has been around for eight or nine years," said Phelps, "and their main goal in life is to bring clean water to people who don't have it. It mostly benefits those in Africa, but it also helps people all over the world where people are in need and I think this is a big deal because water changes everything."
Phelps continued saying that "Every penny donated goes directly to the field, because (CharityWater) has people that will cover all of their overhead costs. So 100% goes out and it's a pretty incredible charity … It gives people a chance at not only living a quality life, but also just a chance to live, period."
To help bring money in to CharityWater, Phelps has been making "designer pancakes" where people on Twitter or through the CharityWater donation page request different designs for Pancakes that Phelps will then make and film. "Every penny raised from these pancakes will go to building a well that will provide clean water," said Phelps. "I'm loving that I'm a part of this."
Many people have been donating to Phelps and CharityWater, so the demand has gone up tremendously according to Phelps. "(I started asking people) for $20, and the demand grew amazingly fast and it became a full-time job to make these pancakes, so I started asking for $100 per pancake. CharitWater has been matching dollar-for-dollar… (The designs have become so popular that) one person even donated $500 and then up to $4,000. It's been amazing."
To find out more about Phelps' charitable efforts and his unique pancake designs - including some pancake "portraits" of Bill Center and the San Diego Chicken - then be sure to watch the entire interview in the video above. You can also check out LobShots' CharityWater page and follow him on Twitter @LobShots to track Phelps' donation efforts or also help him with his very noble cause. For more interviews, highlights and Padres content just like this, check out padres.com/socialhour.