Arencibia dealing with 'catcher's hand'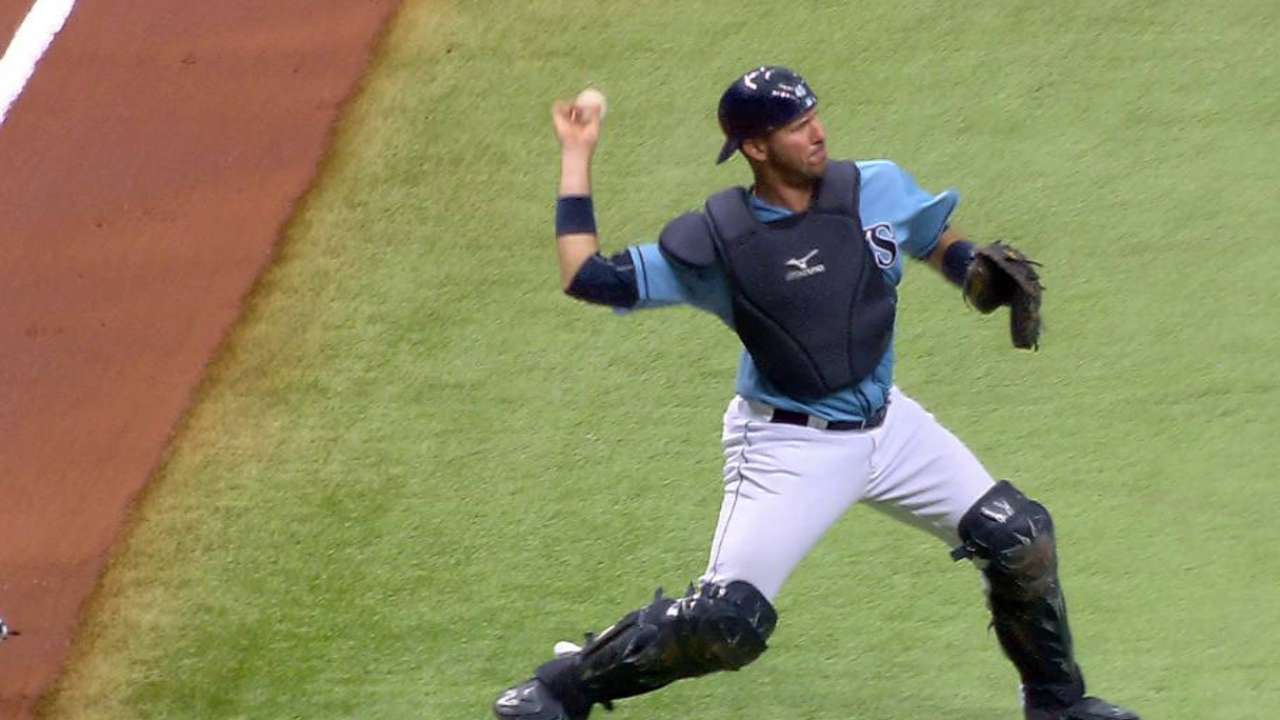 BOSTON -- Rays catcher J.P. Arencibia is dealing with a bone bruise on his left hand, commonly known as "catcher's hand," and the injury could limit his playing time for the remainder of the season.
"The issue with a catcher's hand is they seem to recover really quick and feel fine," Rays manager Kevin Cash said. "And then it can be one pitch or one foul ball that sets it back. So I would guess he's going to be feeling better in the next two days or so. But if he catches one ball awkward, it can really make it sore. So we'll continue to factor it in. He's still going to play. We just want to make sure that he's headed in the right direction with the hand."
Arencibia said he's had the injury since the Rays played the Tigers in Detroit earlier in September. He explained that the injury occurred when he lost the grip of his bat, but the ring finger and middle finger of his left hand got caught up in the knob of the bat. That resistence caused the problem.
"Unfortunately, you're in the worst position," Arencibia said. "Everything you catch hurts. ... It's in your hand, it's going to affect everything. ... I'm just trying to deal with it so I can make the best of it. I can't get away from it. It's going to bother me hitting, it's going to bother me catching. I just have to deal with it."
Arencibia is hitting .327 with five home runs and 15 RBIs since Aug. 26 when the Rays selected him from Triple-A Durham.
Bill Chastain is a reporter for MLB.com. This story was not subject to the approval of Major League Baseball or its clubs.