Jones improving, but back issue lingering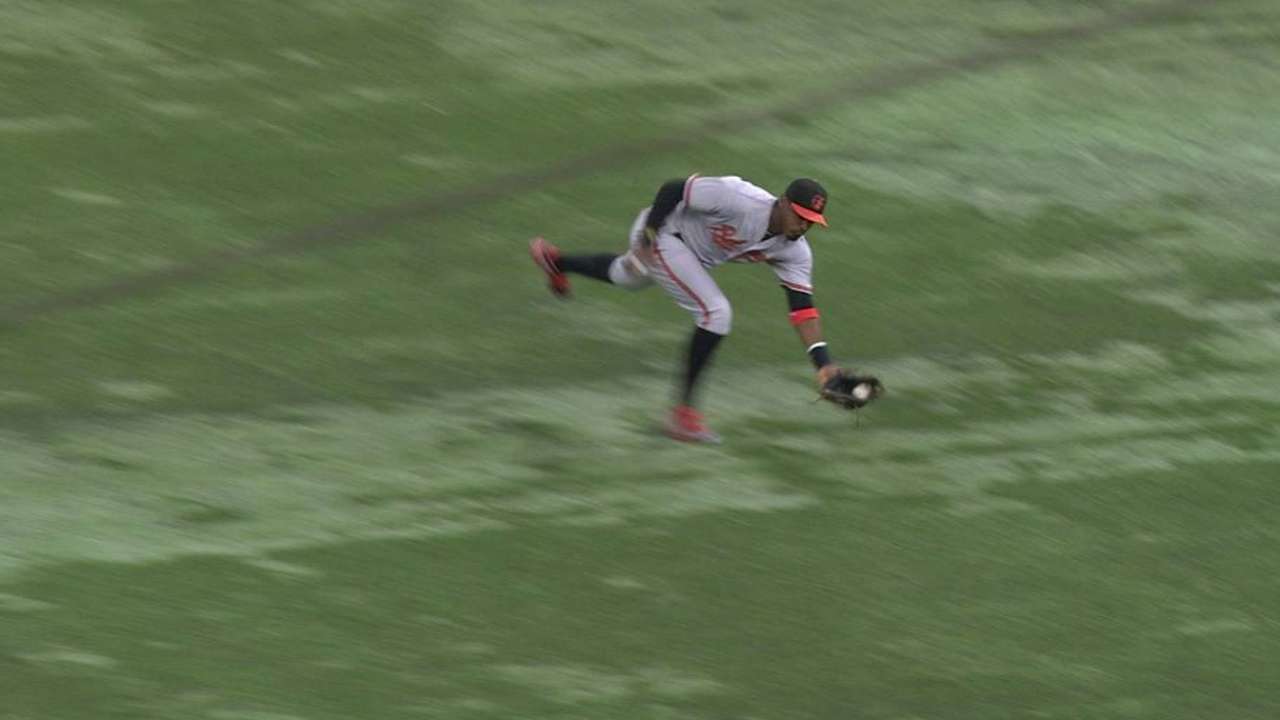 WASHINGTON -- Adam Jones was out of Baltimore's lineup for the second straight day on Tuesday, but manager Buck Showalter said the All-Star center fielder's back has improved.
"He's better. That's encouraging," Showalter said before the Orioles' opener vs. the Nationals. "Hopefully he'll continue down that path. He can do some things that he couldn't do yesterday. So that's good to see."
The Nationals and Orioles were rained out on Monday night, but Jones was left out of the starting lineup with back spams, according to Showalter. Jones said it was general soreness after playing four consecutive games vs. the Rays on the tough Tropicana Field turf.
Showalter did not rule out using Jones off the bench -- "We might get a Kirk Gibson out here" -- nor did he go as far as to say he expected Jones to be in the starting lineup on Wednesday.
"We'll see what 24 hours brings," he said.
Tuesday marked the 14th game that Jones, 30, had missed this season.
Jacob Emert is an associate reporter for MLB.com. This story was not subject to the approval of Major League Baseball or its clubs.