Prado being patient with sore left wrist
Third baseman hoping to be back in lineup this week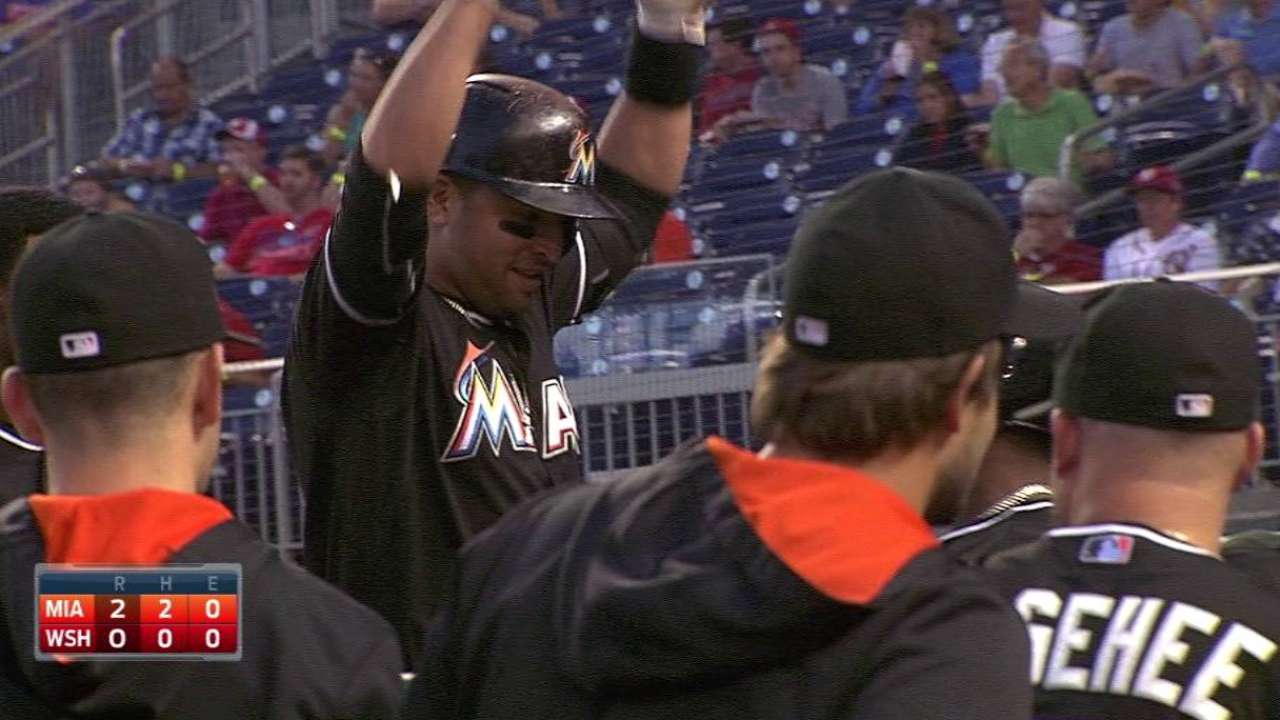 MIAMI -- Martin Prado, nursing a sore left wrist, sat out a fourth straight game Tuesday night as the Marlins opened a six-game homestand at Marlins Park.
The veteran third baseman took some light swings before Tuesday's 6-2 loss to the Phillies and is hoping to play again in a couple days, although he doesn't plan to rush the injury.
"We don't want to get it worse right now," Prado said prior to Tuesday night's game against Philadelphia. "I want to finish my season healthy. I don't want to take a risk right now and get it worse and spend the offseason doing rehab trying to get the wrist better."
Prado is batting .287 with nine homers and 56 RBIs in his first season with the Marlins. The 31-year-old has caught fire in September -- hitting .382 in 15 games.
However, he aggravated his left wrist in his final at-bat on Thursday in Washington and hasn't been able to swing at full strength since.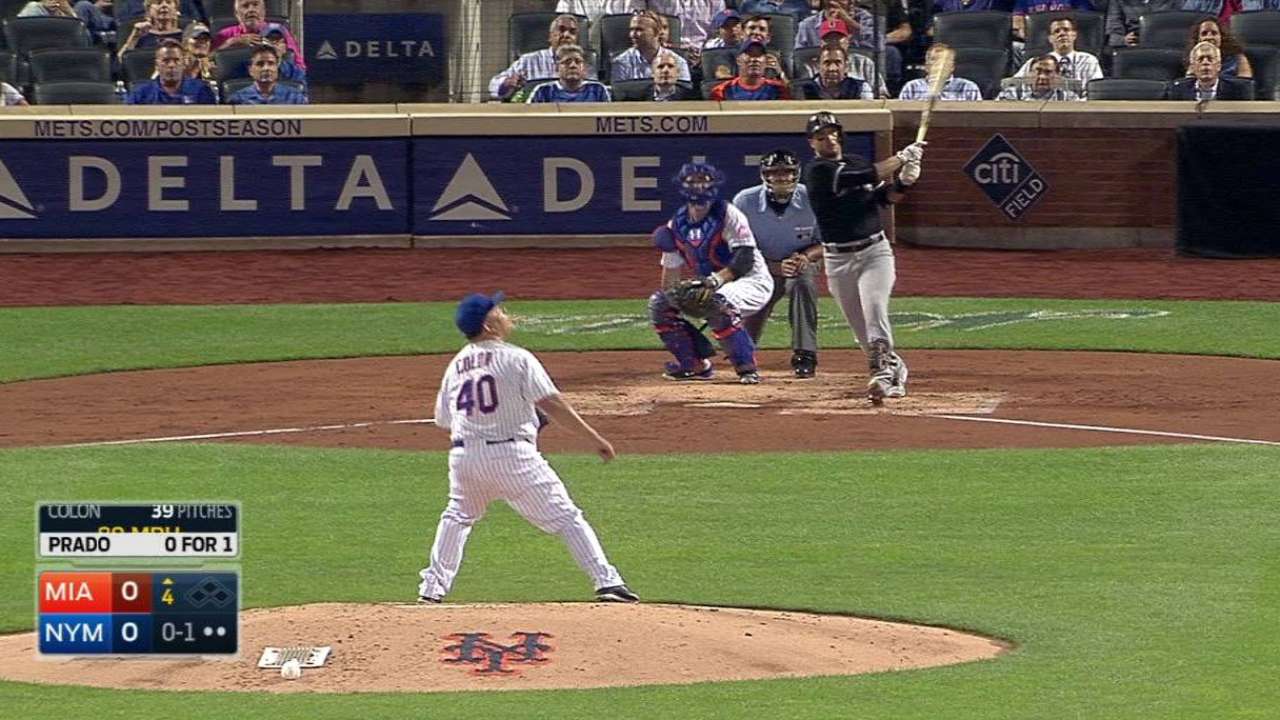 "My top hand slipped and the other one rolled over all the way to the back," Prado said. "I didn't feel anything at first. Then I went out and played defense and felt something and was hoping it was nothing major. But the next day it was stiff and painful.
"It's a little better today and I'm hoping that it feels better tomorrow."
Prado was inserted into the three-hole of Miami's lineup on Aug. 15. He has responded by hitting .339 (39-for-115) ever since.
"I know he wants to be out there beyond a shadow of a doubt," manager Dan Jennings said. "He tested it in the cage a little bit today and I saw him taking some swings. When it is healthy and there's not any discomfort there, then he'll be ready to play."
Jennings added that injured shortstop Adeiny Hechavarria -- out since Sept. 2 with a bothersome hamstring -- may be back for the Phillies series that concludes on Thursday. Hechavarria is hitting .281 with five homers and 48 RBIs this season.
"There's a good chance Hech can be ready sometime this series," Jennings said. "It's moving in the right way. It feels better. But like everyone right now, I don't know if he'll be at 100 percent."
Steve Wilaj is an associate reporter for MLB.com. This story was not subject to the approval of Major League Baseball or its clubs.