Conforto won't start vs. lefties for rest of 2015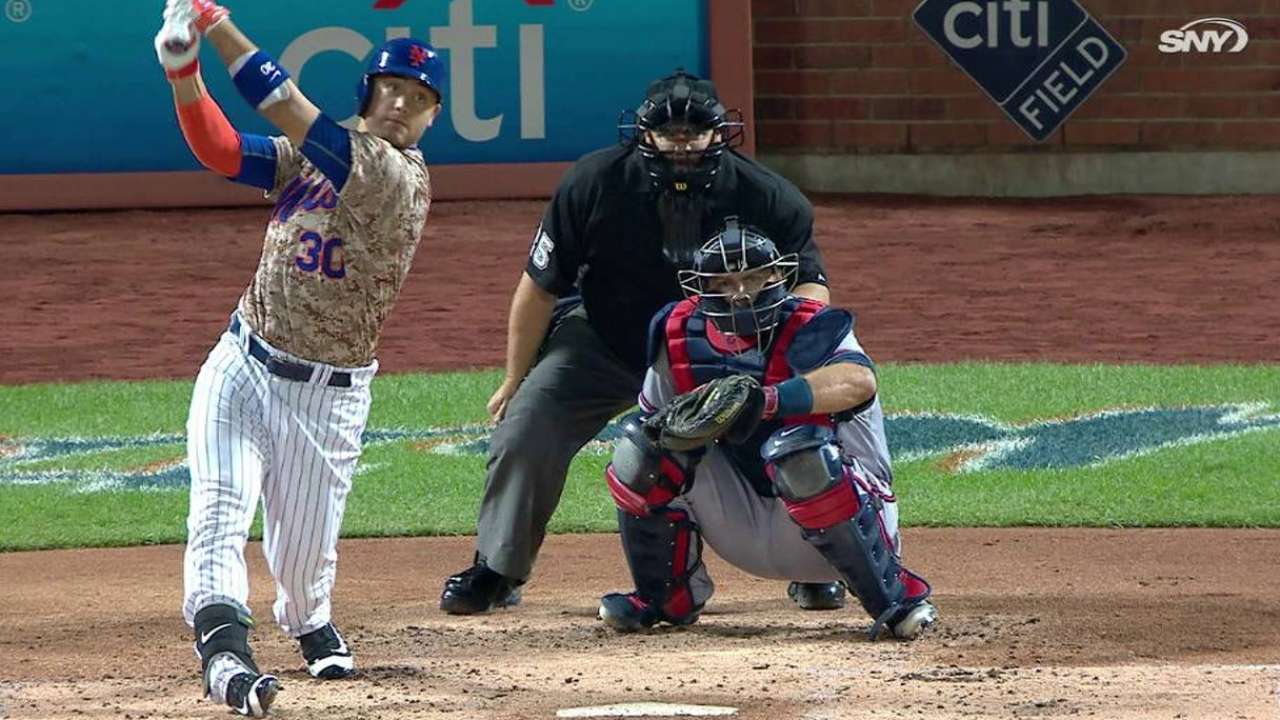 NEW YORK -- There is little question that Mets outfielder Michael Conforto has succeeded this summer beyond reasonable expectation. Barely a year removed from college, Conforto entered Tuesday's play batting .285 with eight home runs and a .903 OPS in 157 plate appearances.
But almost all of that damage has come against right-handed pitchers. The Mets have shielded Conforto almost entirely from lefties, who have faced him just 12 times.
Given Conforto's success, there has been a growing movement to begin starting him against left-handed pitchers down the stretch and in the playoffs -- but the Mets have no plans to do so until next season.
"I don't think at this particular moment, there's a lot he can do to change it," manager Terry Collins said. "We kind of like everything that's happened here with the mixing and the matching. It keeps everybody active, keeps everybody kind of sharp.
Against lefties, the Mets have benched Conforto regularly, typically shifting Yoenis Cespedes to left field, starting Juan Lagares in center and either Curtis Granderson or Michael Cuddyer in right. Collins also has the option of starting Cuddyer, Cespedes and Granderson from left to right, or Cespedes, Lagares and Granderson with Cuddyer subbing for Lucas Duda at first base.
In the postseason, that isn't liable to change. Though Conforto had reasonable success against lefties in the Minors, batting .256 with a .743 OPS versus same-sided pitchers this season, the Mets feel their more experienced players provide better options down the stretch.
It could mean significantly reduced playing time in a potential National League Division Series matchup against the Dodgers, who figure to use as many as four lefties in five games: Clayton Kershaw twice, and Brett Anderson and Alex Wood once apiece.
Still, the Mets do not plan to reverse course with Conforto.
"There are some people here whose job is to hit left-handed pitching," Collins said. "Down the road, this kid will be one of them, but right now I think we'll stick with what we've done."
Anthony DiComo is a reporter for MLB.com. Follow him on Twitter @AnthonyDiComo and Facebook, and listen to his podcast. This story was not subject to the approval of Major League Baseball or its clubs.