Cecil's scintillating 'K' tops MLB's GIFs of Day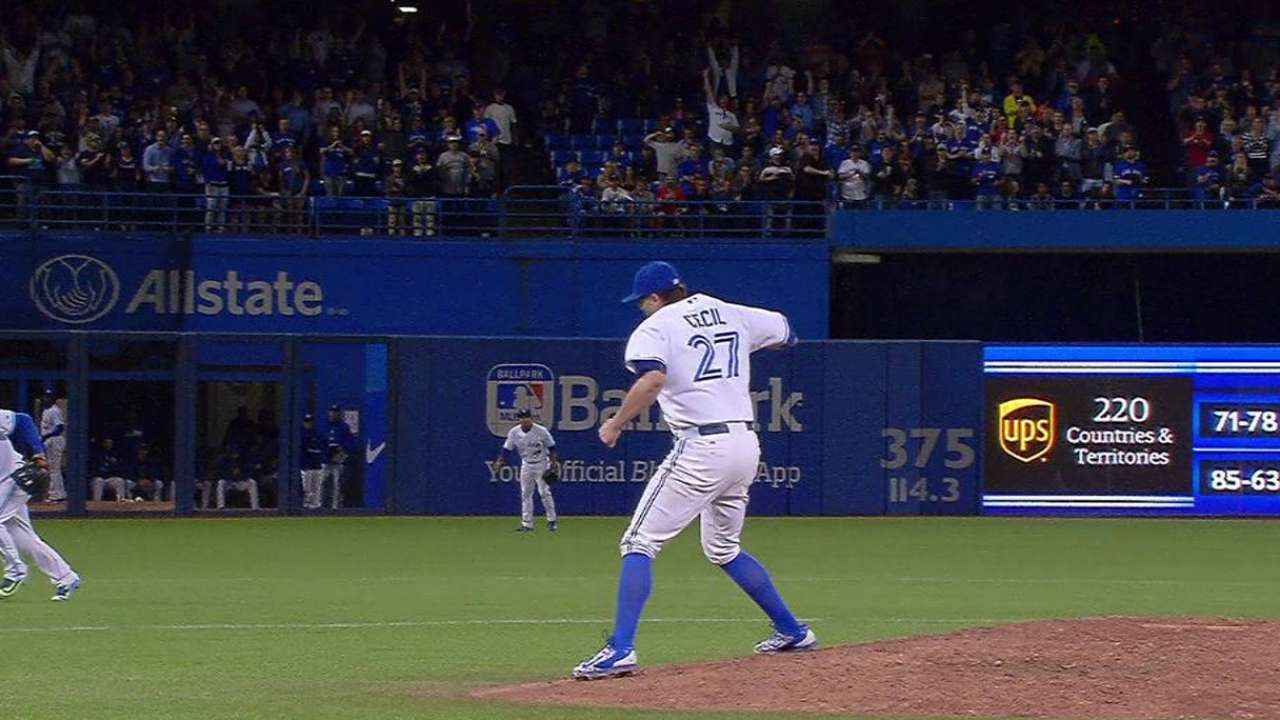 Here are the Top 5 GIFs of the day, courtesy of @MLBGifs.
1. Cecil K with Toronto crowd pumped
Brett Cecil gets Brian McCann swinging to strike out the side and end a Yankees rally in the eighth inning, much to the delight of Blue Jays fans at the Rogers Centre.
2. Ortiz and Pedro hug
Red Sox legends Pedro Martinez and David Ortiz share a moment during a pregame ceremony at Fenway Park to celebrate 500 career homers for Big Papi.
3. Calhoun throw/Altuve slide play
Angels outfielder Kole Calhoun delivers a strike to the plate to nail a sliding Jose Altuve, who was trying to score from second.
4. Altuve rips his pants
It was an eventful night on the bases for Altuve, so much so he needed a second pair of pants.
5. Price comebacker
Blue Jays ace David Price was all smiles after his quick reaction to nab a screamer off the bat of Jacoby Ellsbury.
Austin Laymance is a reporter for MLB.com. This story was not subject to the approval of Major League Baseball or its clubs.