Key things to watch for in today's games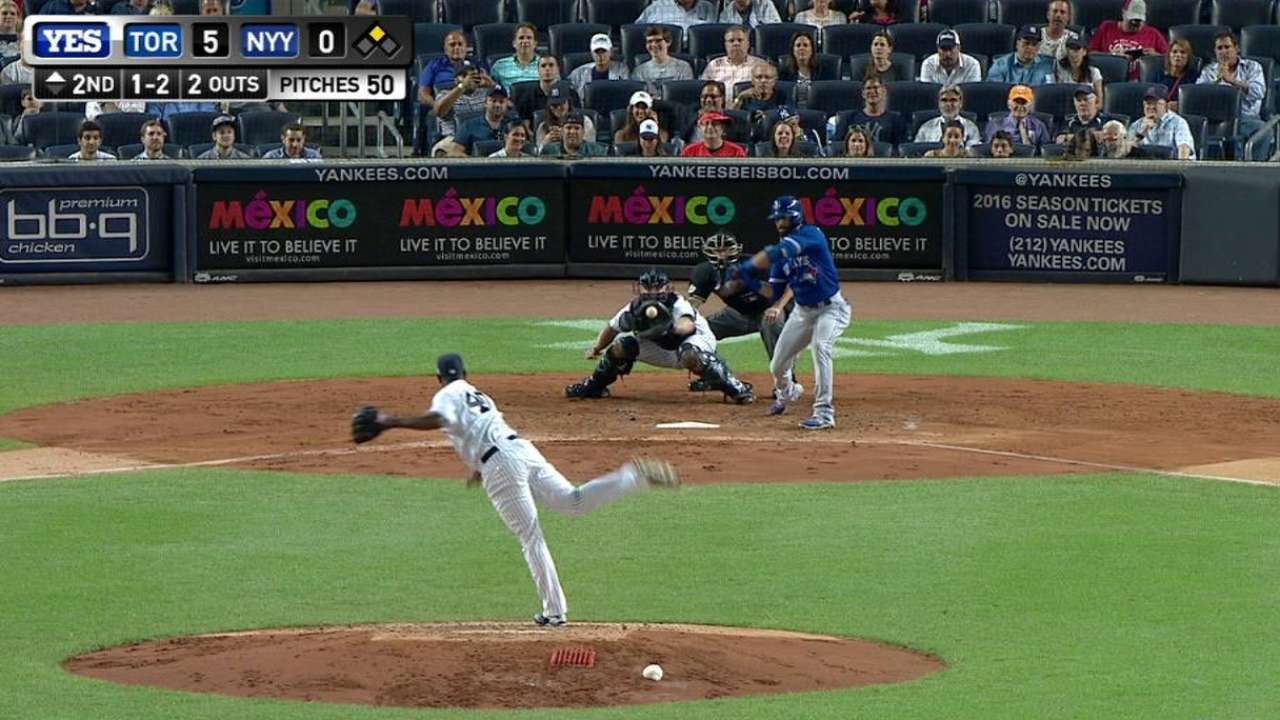 Teams don't have to travel far on Tuesday to play some of the most important games of the season, with a few division rivals hooking up for critical contests.
Here are five things to watch for:
• Fight for the East: NYY @ TOR, 7:07 p.m. ET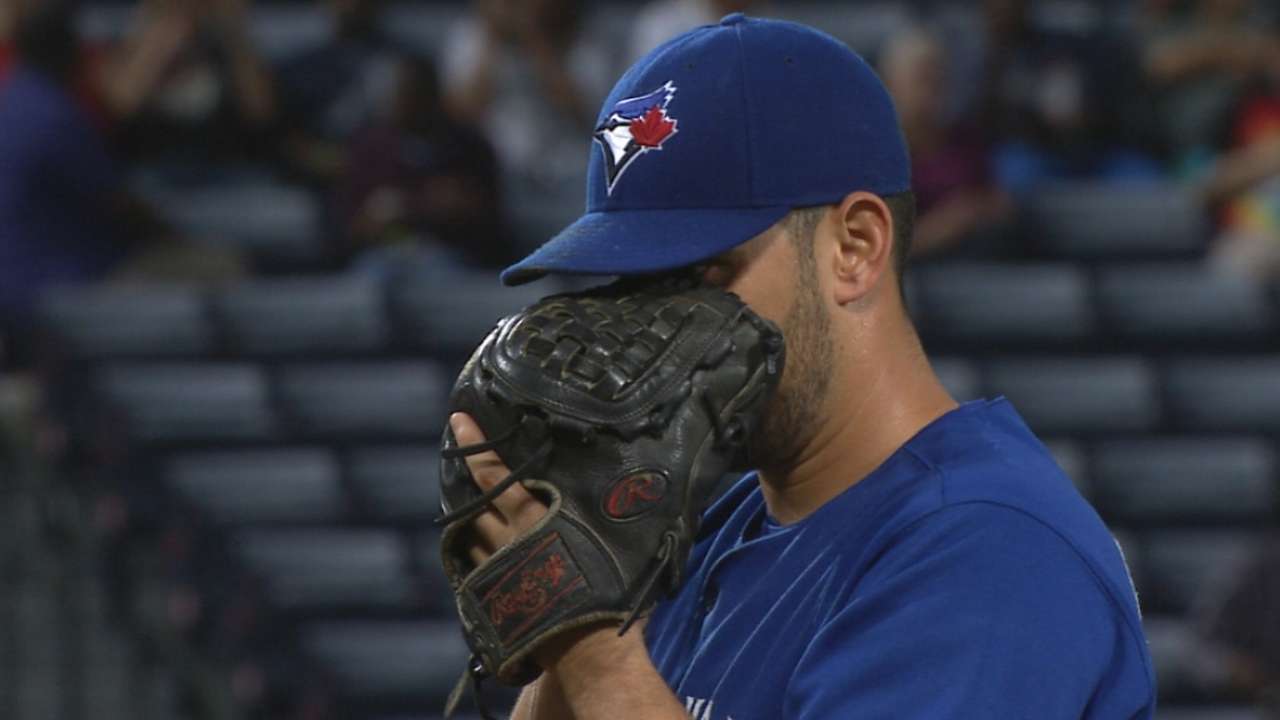 A couple of rising right-handers will square off in the second game of this series, one of the most important sets between the Yankees and Blue Jays in years. The American League East title is on the line, and the Blue Jays -- nursing a 3 1/2-game lead over New York -- are hoping they can get continued excellence from Marco Estrada against Luis Severino.
The last time Severino faced the Blue Jays, on Sept. 11, the rookie gave up six runs on six hits in 2 1/3 innings. Estrada, meanwhile, has set a new career high for innings pitched (160 1/3) but he was no worse for wear in his last outing, when he shut down the Braves with eight scoreless frames.
• Close to clinching: PIT @ COL, 8:40 p.m. ET
After seeing the National League Central-rival Cardinals become the first in baseball to do it, the Pirates can be the second to clinch a postseason spot on Tuesday if a handful of outcomes fall their way. A Pirates win over the Rockies, coupled with a Giants loss in San Diego and a Nationals loss to the Orioles would clinch a playoff spot for Pittsburgh. At Coors Field, the Bucs will turn to J.A. Happ against fellow lefty Chris Rusin.
• Jostling for position out West: LAA @ HOU, 8:10 p.m. ET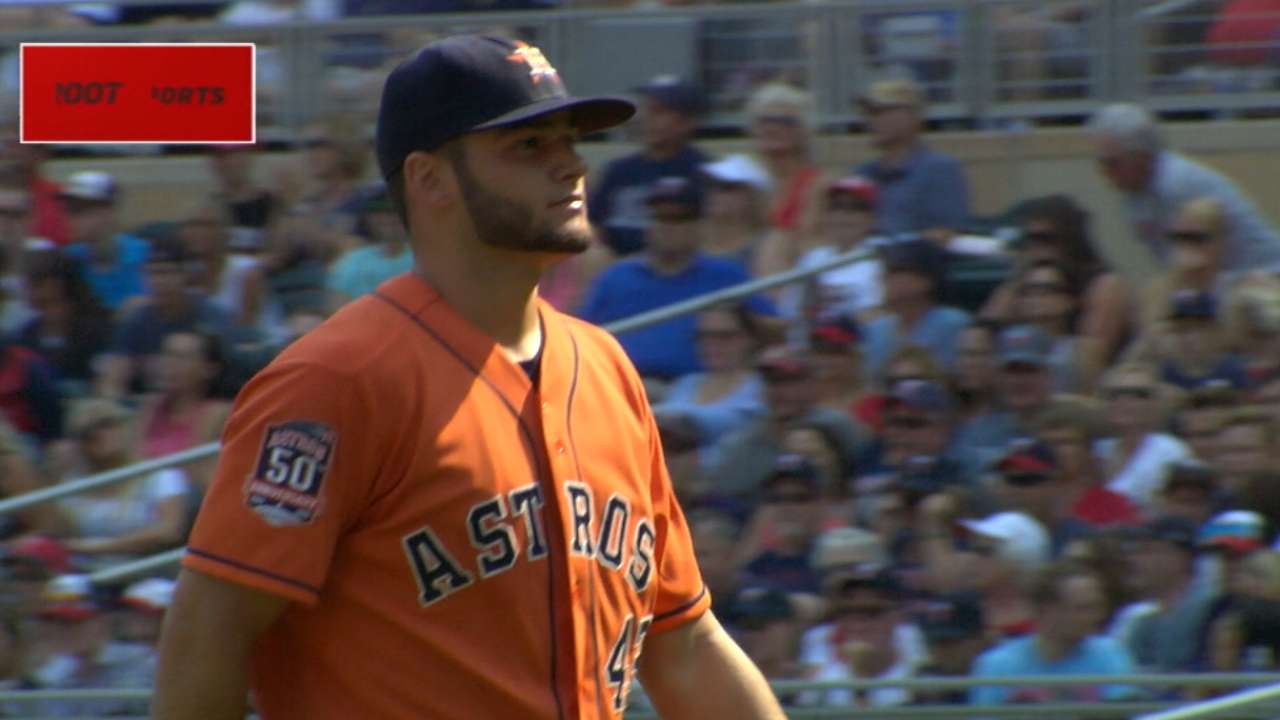 There's plenty to fight for in the AL West, with the division-leading Rangers trying to hold off the Astros and Angels, who are both vying for AL Wild Card spots. This week's series between Anaheim and Houston will go a long way toward determining the postseason picture. Houston rookie Lance McCullers has been strong down the stretch, posting four quality starts in his five outings since returning to the Astros following a stint in the Minors. Hector Santiago is looking to bounce back from his shortest start of the season (two-thirds of an inning).
• Wild Card clash: CLE @ MIN, 8:10 p.m. ET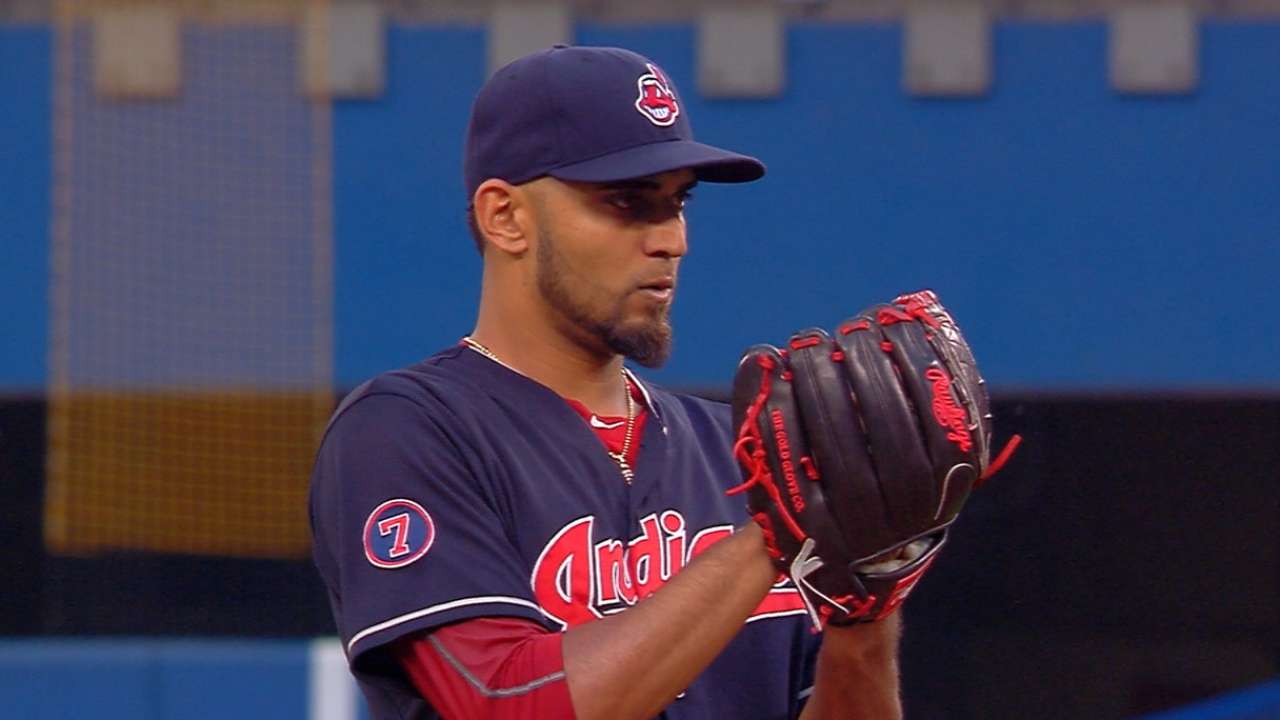 The Indians have emerged as an AL Wild Card contender over the last few weeks, but they have to get through Minnesota to have a real shot. The Tribe gets its chance with a series against its AL Central rival this week, and a pair of right-handers will square off Tuesday. Danny Salazar struck out 21 Twins over 13 innings spanning two starts earlier this year, while Ervin Santana has gone at least seven innings in each of his last four outings. Both clubs were idle on Monday, and Cleveland enters the three-game set at Target Field 1 1/2 games behind Minnesota, which trails Houston by three games for the second AL Wild Card spot.
• Verrett fills in again: ATL @ NYM, 7:10 p.m. ET
After jumping into the rotation to spell Matt Harvey, right-hander Logan Verrett now stands in for another outstanding Mets starter: Jacob deGrom. Verrett puts his 1.91 ERA up against Atlanta rookie Matt Wisler, who is making his second start against the Mets in three appearances. He gave up two runs on seven hits in six innings against the Mets on Sept. 11.
Joey Nowak is a reporter for MLB.com. Follow him on Twitter at @joeynowak. This story was not subject to the approval of Major League Baseball or its clubs.