Blackmon hits 40-steals milestone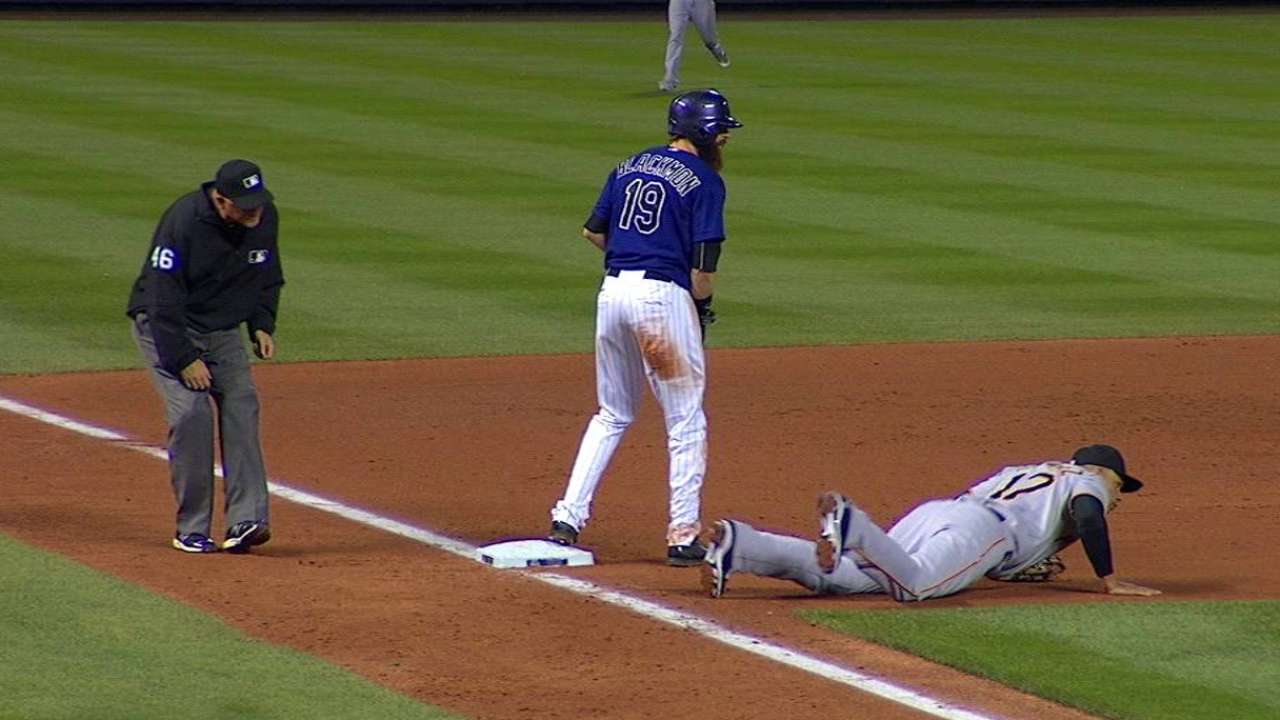 DENVER -- Charlie Blackmon joined an elite group of fleet-footed Rockies when he stole his 39th and 40th bases in the fifth inning of Monday night's 9-3 loss to the Pirates. He's just the fourth player in franchise history to steal 40 bases in a season, joining Eric Young Sr. (1993 and '96), Juan Pierre (2001 and '02) and Willy Taveras (2008).
"I've never been there before. It's really cool," Blackmon said of the 40-steal milestone. "I didn't really set out to have certain number goals in mind, but I'm certainly happy with my improvement over last year."
Blackmon stole 28 bases in 154 games in 2014, and stole a combined 13 bases in 151 games in '11, '12, and '13.
"I think I was just overall better on the bases," Blackmon said of his improvement this year. "I was able to get comfortable with a large lead and have the ability to get back if I needed to, or steal the base. Some of its preparation, but most of it really is being in the right mindset. Being aggressive, but not reckless, not second-guessing yourself, not being doubtful. If I can get in that mindset, basestealing is much easier."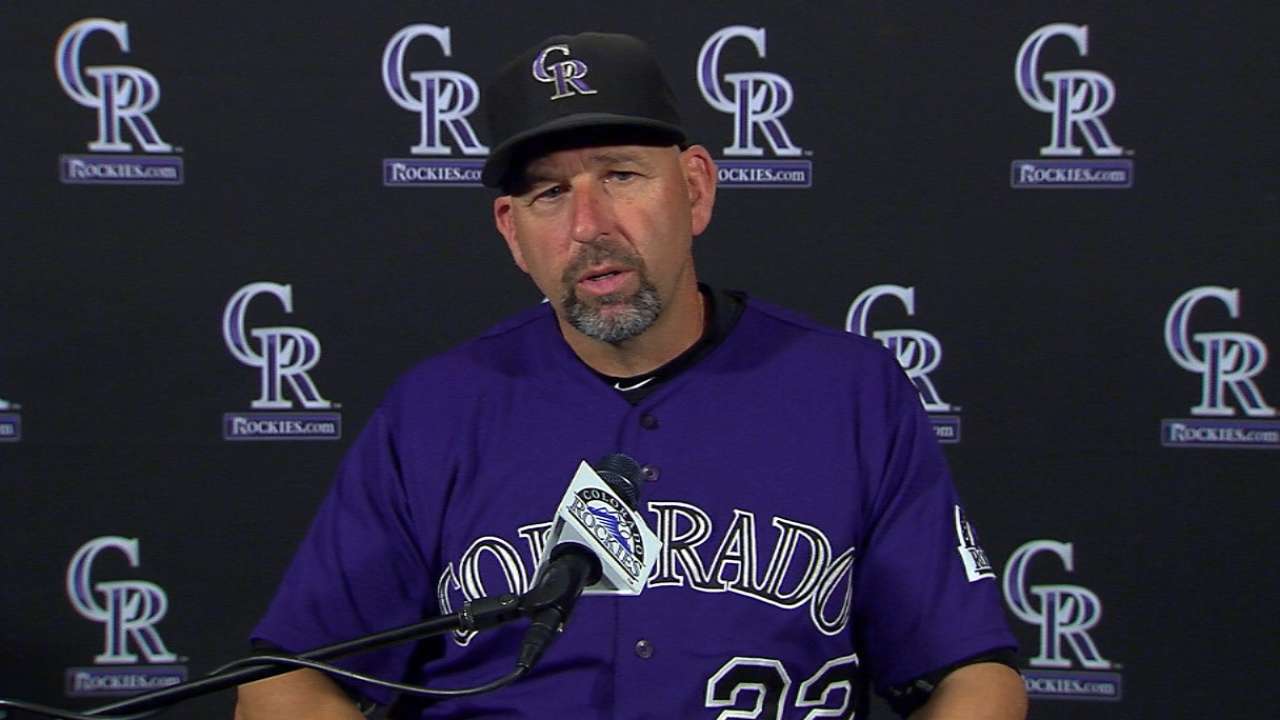 His teammates and coaches can attest to the hard work Blackmon has put into improving that part of his game.
"He puts a lot of time in studying pitchers," manager Walt Weiss said. "He really takes a lot of pride in being an elite basestealer. He's really made himself that. He's always run pretty well, but he does a real nice job of preparing every night to steal bases. Forty bases, that's a lot in this day and age. It's a nice accomplishment."
Blackmon's steals came immediately after the Rockies' only run-scoring rally, following Tom Murphy's three-run homer in the fifth. Pinch-hitter Rafael Ynoa struck out looking against A.J. Burnett for the second out, and then Burnett hit Blackmon with a pitch, setting up his two steals.
"That's a good spot," Blackmon explained. "He's trying to get out of the inning, two outs. It's a good spot to move up into scoring position. Obviously, if you're going to steal third there, you've got to make sure you're safe, because it doesn't give you a whole ton of benefit [to be on third instead of second], except for the fact that Burnett was throwing a lot of offspeed stuff in the dirt, and maybe me being on third keeps one of those pitches up and it gets hit hard."
Blackmon's 40 steals are third most in the Majors, trailing Cincinnati's Billy Hamilton (57) and Miami's Dee Gordon (53).
Owen Perkins is a contributor to MLB.com. This story was not subject to the approval of Major League Baseball or its clubs.