Hernandez ready for rehab games in Arizona
Puig, Peraza also headed to Minor League camp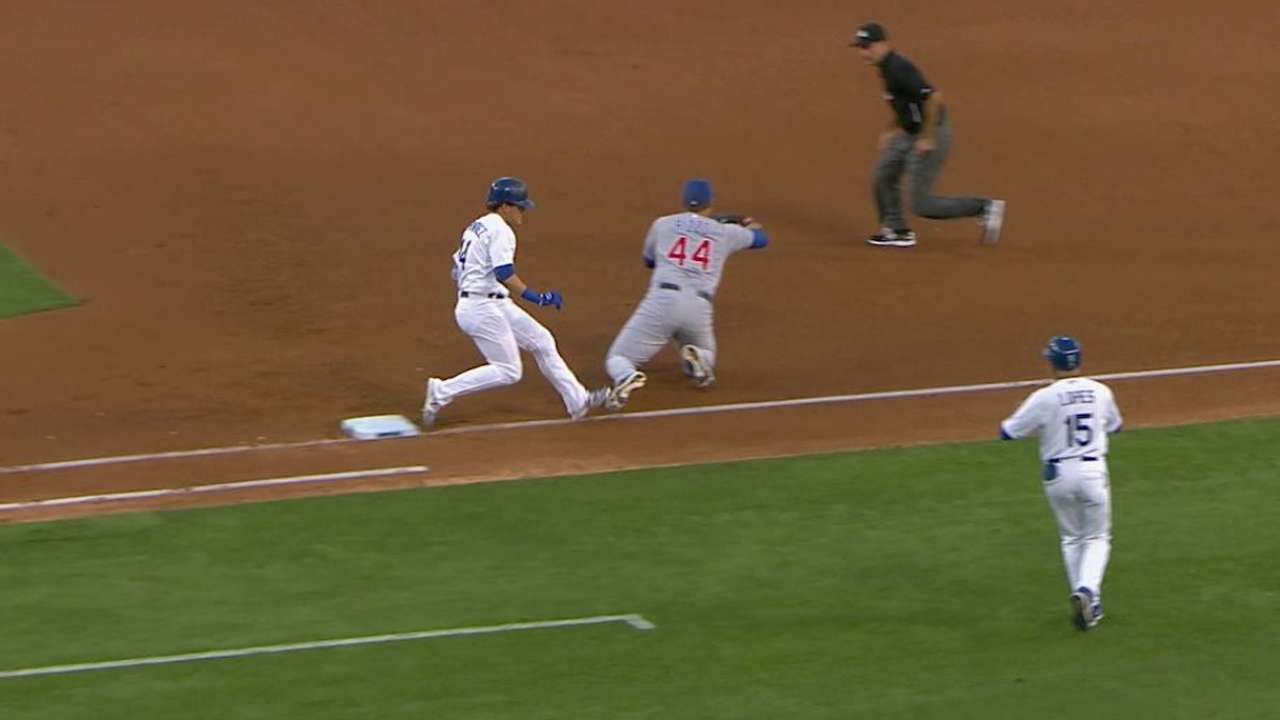 LOS ANGELES -- Utility man Kiké Hernandez is hopeful he can be the next injured Dodger to return in time for the playoffs.
Hernandez, out since Aug. 31 with a strained left hamstring, declared himself 100 percent healthy after sprinting from home to first base Monday, and on Tuesday he will head to the club's Arizona training facility for game action.
He credited club athletic trainers with helping him accelerate the recovery time so he could play camp games with Minor Leaguers, presumably while the big league club is wrapping up its third consecutive division title.
"That was the goal," he said. "Only 25 players can go [to the playoffs] and I need to play before that time to show I need to be here. If all goes well, I might come back by the middle of the San Francisco series [next week]."
Yasiel Puig, out since Aug. 28 with a recurring right hamstring injury, will join Hernandez in Arizona on Wednesday, but he has not progressed as quickly as Hernandez and his availability for the postseason is in doubt.
Jose Peraza, out since Sept. 13 with a hamstring strain, will also report to Arizona on Wednesday. Until he was injured, the Dodgers considered him as a candidate to serve as a pinch-runner on the postseason roster.
Ken Gurnick is a reporter for MLB.com. This story was not subject to the approval of Major League Baseball or its clubs.