Ripken golf tourney raises funds for youth programs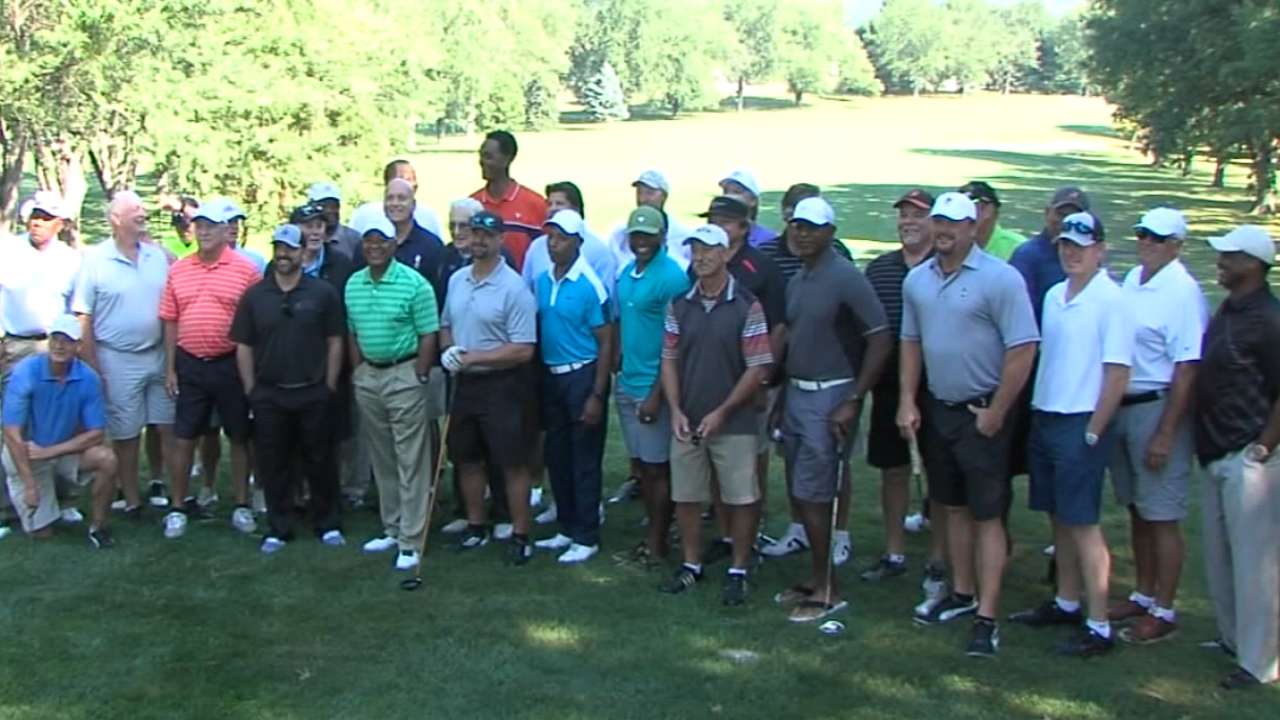 Dozens of Hall of Famers and former baseball players participated in a celebrity golf tournament last week to benefit the Cal Ripken, Sr. Foundation. The event, hosted by the Major League Baseball Players Alumni Association and held at the Colonial Golf and Tennis Club in Harrisburg, Pa., raised roughly $500,000 to help the Foundation's youth programs.
"You want to give something back, and this is a way an athlete gives something back," said Hall of Famer Jim Rice.
Alumni players in attendance included Hall of Famers Rollie Fingers, Ferguson Jenkins, Eddie Murray, Phil Niekro, Rice, Cal Ripken Jr., Brooks Robinson and Ozzie Smith.
Other notable alumni included Bob Boone, Al Bumbry, Jim Coates, Doug Creek, Darrell Evans, Rene Gonzales, Tommy Greene, Ross Grimsley, Kevin Gryboski, Ron Hansen, Chris Hoiles, Mike McCormick, Scott McGregor, Jamie Moyer, Graig Nettles, Dickie Noles, Reggie Sanders, B.J. Surhoff, John Stearns, Bill Swaggerty, Mike Timlin and Don Wert.
For baseball alumni, the fundraiser offered a chance to catch up with old peers on the golf course, and more importantly, to give back to the community.
"Any time you can give back and help kids out, that's what it's all about," said Fingers. "I've done this event two or three times, and I'll keep coming back."
Smith agreed.
"It's being able to take your platform as a player and celebrity and using that to help society in some way," he said.
The Cal Ripken, Sr. Foundation uses baseball and softball to help build character and teach critical life lessons to underserved youth across America. Founded in 2001 by members of the Ripken family, the Foundation works to create programs that positively impact youth through active community partnerships with America's most successful youth service organizations.
"They stand for a lot," Moyer said of the Ripken family. "They stand for a lot of good. They stand for a lot of positive, and they stand for community."
Austin Laymance is a reporter for MLB.com. This story was not subject to the approval of Major League Baseball or its clubs.