As Turner gets MRI, Utley starts at third base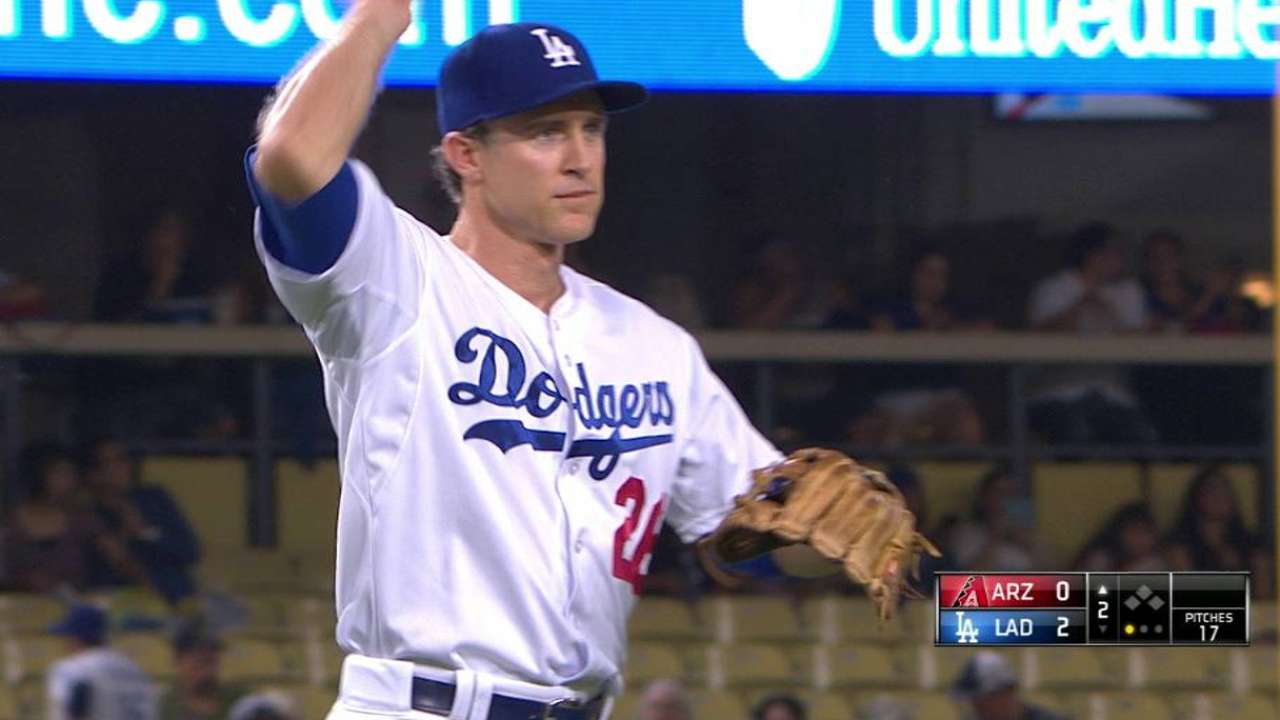 LOS ANGELES -- An MRI on Justin Turner's left knee Monday showed nothing unexpected, Dodgers manager Don Mattingly said.
Turner said he has inflammation from tendinitis and a bone bruise and he needs to rest until the pain and swelling subside, estimated by the player and manager as "a couple of days."
"It was pretty much the best case we could have had," said Turner after Monday's 8-4 loss to the D-backs. "But there's nothing really medicine-wise to help speed it up."
With Turner out, Mattingly gave second baseman Chase Utley his first career start at third base.
Mattingly said the test was done to "make sure it's nothing different than the past," and that a couple of days off would be needed to reduce the swelling.
Turner was removed from Saturday night's game against Pittsburgh in the seventh inning because of the knee, four days after playing all 16 innings of a 5-4 loss to Colorado.
Mattingly said he wasn't concerned that Turner would be lost for more than a few days. However, he mentioned Alex Guerrero and Corey Seager as possible replacements if needed, along with Kiké Hernandez, who is close to returning from a strained hamstring, and Utley.
Seager would be the most likely replacement at third base once Jimmy Rollins fully heals from a sprained right index finger and can play shortstop.
Utley said he was "more anxious" than nervous Monday until he handled the first ground ball, which teammates jokingly removed from the game and noted all of the vitals such as date and location, as if marking a momentous occasion.
"It was pretty funny," Utley said. "It was cool. It was all done in a joke."
He said it took three or four sessions working with bench coach and former All-Star third baseman Tim Wallach until he felt comfortable enough with the different angles and longer throws.
Ken Gurnick is a reporter for MLB.com. This story was not subject to the approval of Major League Baseball or its clubs.