Ortiz honored at Fenway for 500th homer
After achieving feat at Tropicana Field, slugger recognized in pregame ceremony in Boston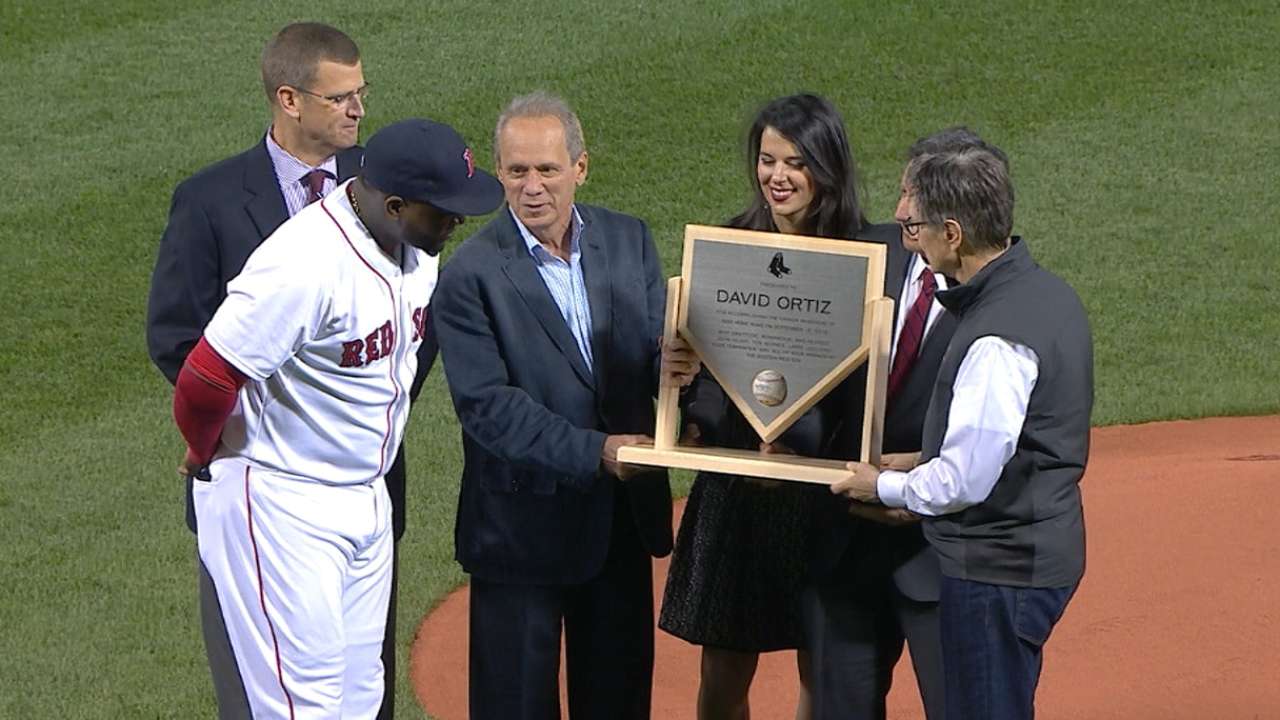 BOSTON -- Nine days after clocking career homer No. 500 at Tropicana Field, David Ortiz came back to Fenway and celebrated his milestone at the place that has become as much of a home to him as the Dominican Republic.
"This is home," said Ortiz before the Red Sox's 8-7 win vs. the Rays. "I wish I could've got it done here, but it's not that simple, that's not how it works. But I'm happy to be there, happy to be home and that the Red Sox [had] a ceremony for me."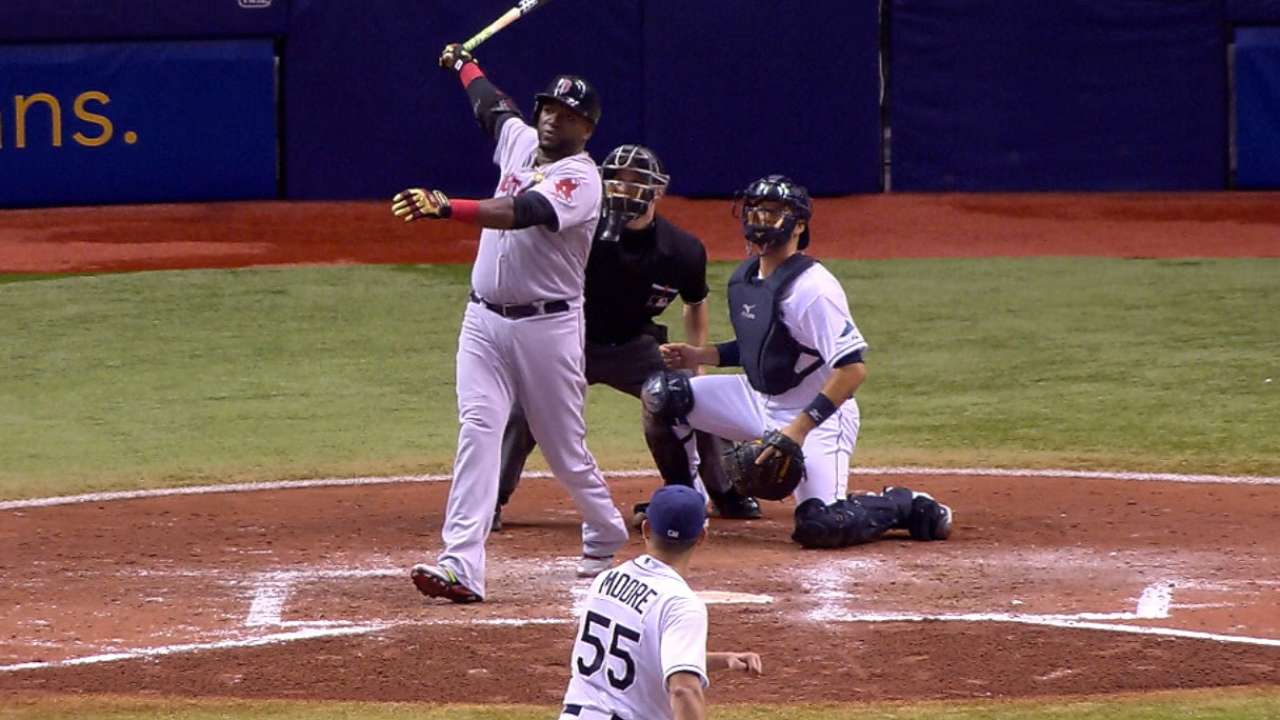 It was a ceremony that included gifts that ranged from custom-made LL Bean boots, a plaque commemorating all 500 home runs and a luxury SUV.
When the SUV reached its destination on the field at Fenway Park, familiar former teammates Pedro Martinez, Tim Wakefield and Jason Varitek emerged.
"Congratulations," said Varitek. "You've made all of us proud. Not only did you do it to get to 500, but you did it with the most clutch home runs in Red Sox history."
The always-charismatic Martinez then said a few words in Spanish.
Ortiz, who has never been shy about grabbing a microphone, spoke next.
"I'm not much of a talker. Yeah, right," quipped Ortiz. "As always, it's more than an honor to be part of this organization. I dream about this organization every day. This organization gave me the opportunity to regroup, to build up my career. Definitely without you guys, the best fans in baseball, I would never get to this number.
"Thank you everyone. This is an unbelievable honor to be part of the 500 Club. Let's keep on hitting bombs."
The crowd roared after his speech -- and again when he dug in for his first at-bat in the bottom of the first.
Although Ortiz appreciates his latest milestone -- and all the ones that came before it -- he made it clear before the game what keeps him going.
"Win another World Series," Ortiz said. "I'll take a World Series any time on top of 500 homers, any day. That's my goal for next year. That was my goal for this year, but it didn't work out that way. I'll be on it next year."
Ian Browne is a reporter for MLB.com. Read his blog, Brownie Points, and follow him on Twitter @IanMBrowne. This story was not subject to the approval of Major League Baseball or its clubs.