Stearns announces retainment of Melvin, Counsell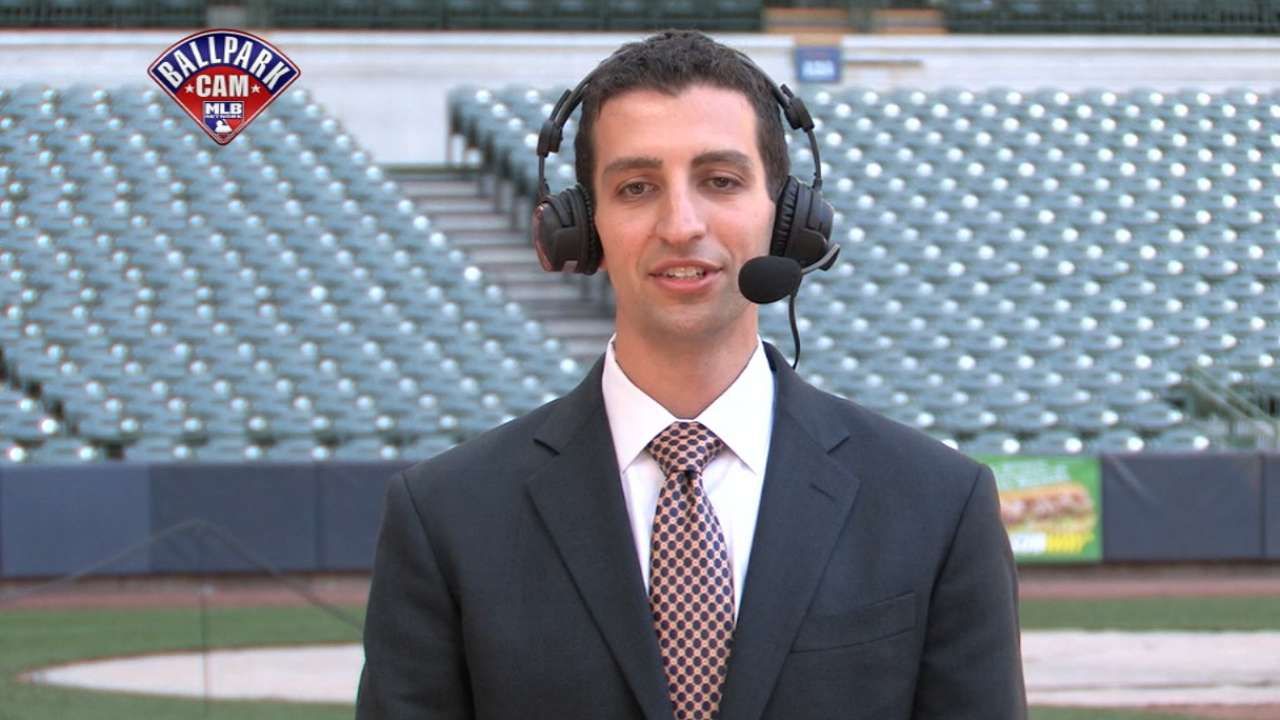 MILWAUKEE -- New Brewers general manager David Stearns confirmed Monday that he is retaining outgoing GM Doug Melvin in an advisory role and Craig Counsell as field manager.
Stearns spent time with both men in the 24 hours before he was introduced Monday afternoon as the ninth GM in franchise history. Melvin will finish this season as GM before Stearns formally takes over Oct. 5, and then assume a new function and job title. Counsell was named manager on May 4 on a three-year contract.
When principal owner Mark Attanasio launched his GM search last month, he indicated that he wanted Counsell to remain in the manager role. Stearns was asked whether that was an impediment to accepting the job.
"No, I think given that Craig is who he is, that was not a hindrance," Stearns said. "It was probably an attractive part of this job."
Stearns and Counsell had a chance to talk on Sunday in Milwaukee.
"It was great to meet him," Counsell said on Monday before the Brewers played the Cubs in Chicago. "We sat together for about an hour. It's the kind of conversation where you just scratch the surface of everything. You want to have a five-day conversation, but it was great to meet him and start that partnership."
Counsell said they didn't talk specifics of the plan going forward, saying only that he's pleased to have the people in place to begin the rebuilding efforts.
"I think it's a big deal for the organization," he said. "There's been quite a bit of change this year, there's been quite a bit of uncertainty this year, and I think it's a big piece that's in place, it's probably the biggest piece that's now in place. Now it's one goal -- to build this program back up -- and we get started on it as quick as we can."
Likewise, Melvin will remain, as expected. When he and Attanasio announced Aug. 11 that Melvin was transitioning out of the job, Attanasio said they had worked out a multiyear agreement for Melvin to retain a role in the organization.
"Doug has been a general manager here for 13 years, he's been a general manager in baseball for 20 years," Stearns said. "He's got a tremendous amount of experience, a tremendous amount of wisdom, and I'm going to use as much of that as I possibly can.
"He's also been through the grind of [being] a general manager for 20 years, and probably deserves a vacation every now and then. Doug is going to be around, he's going to have an office, I'm going to lean on him throughout this process. He's going to be a trusted advisor."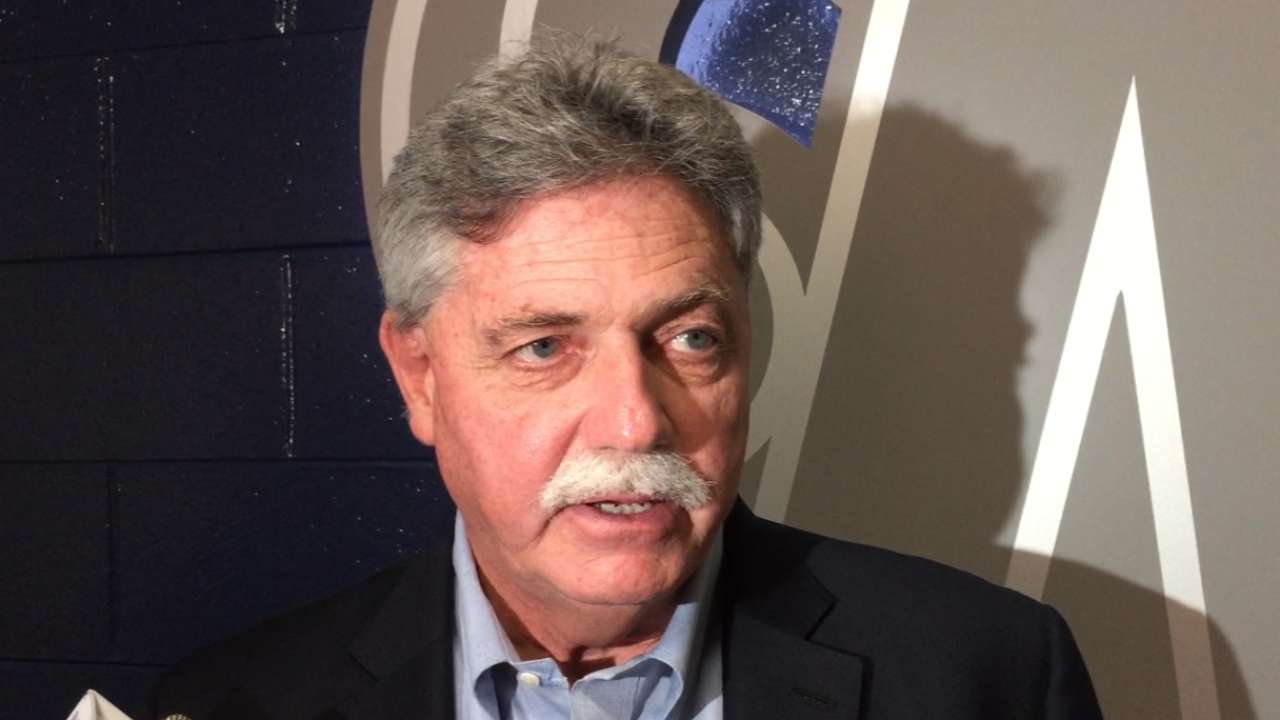 Melvin and Stearns had dinner on Sunday night, then they met again Monday. Their arrangement will evolve organically, said Melvin, who expressed excitement about focusing on his favorite aspects of the job, like scouting and player development.
"I want to stay here because I feel that it is important to get the club back on a winning track," Melvin said.
Stearns said he would take time to make decisions about those other positions. Attanasio indicated that many or all of the Brewers' key baseball operations employees are under contract and taken care of beyond the end of this season, "so it's kind of up to David how he wants to manage that."
"There's always a lot of uncertainty when you go through changes like this," Melvin said. "It's going to be important to make sure [other club employees] don't lose focus on what they need to do, and that they show David what they can do and not lose focus wondering if they're going to be here or not be here."
"Today is Day 1," Stearns said. "Step one for me after this is figuring out where my office is going to be. Once I do that, I can begin to work through the process."
Adam McCalvy is a reporter for MLB.com. Follow him on Twitter @AdamMcCalvy, like him on Facebook and listen to his podcast. This story was not subject to the approval of Major League Baseball or its clubs.