Jones isn't concerned about back spasms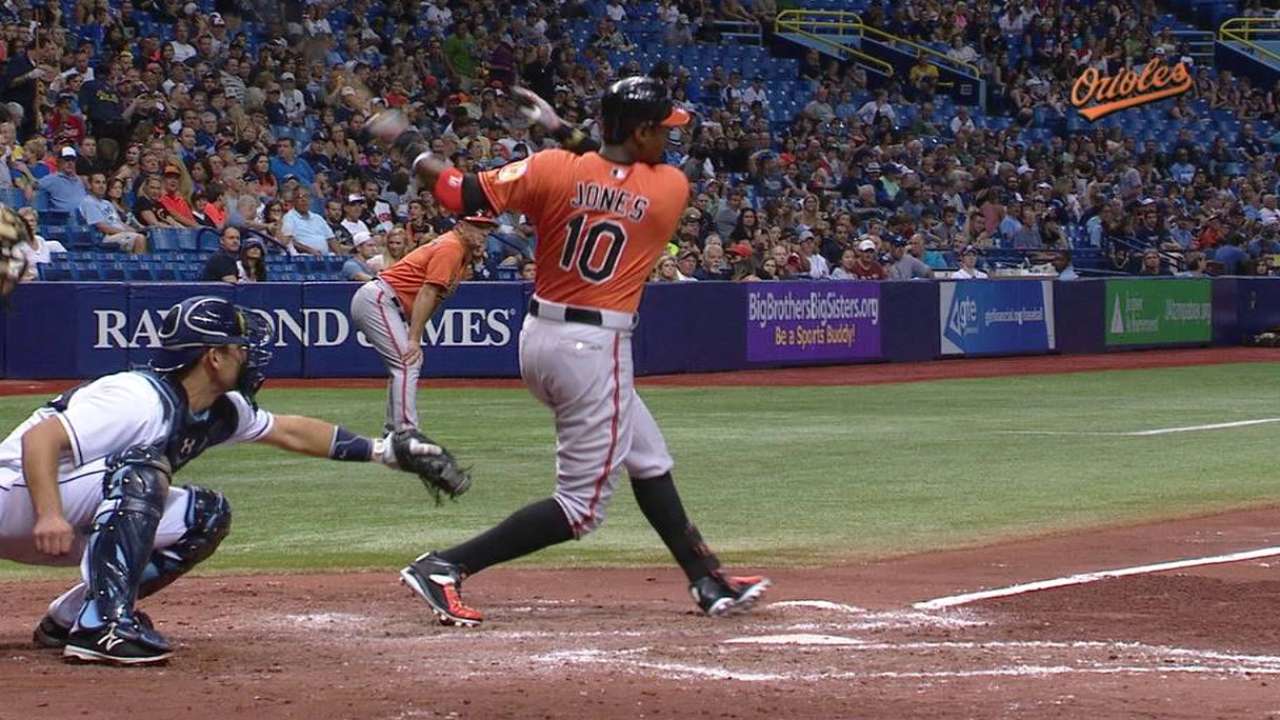 WASHINGTON -- Orioles center fielder Adam Jones was not in the lineup against the Nationals for Monday night's game that was rained out due to back spasms, according to manager Buck Showalter. It marked the 14th time this season that Jones did not start.
"Everyone has some different spasms now and then," Showalter said. "Believe me, if Adam could play, he'd play. It was my decision. Not going to run him out there. He's played many a game as an Oriole that he had some issues. But this is something, his 70 percent is not as good as someone's 100 percent. Sometimes it is. Tonight's not one of them."
Jones, who turned 30 earlier this season, downplayed his omission, citing it as a normal off-day after playing four games against the Rays on the turf at Tropicana Field and playing through a season's worth of bumps and bruises.
"Let me have a day off without it being a story," Jones said. "It's not a story. I'm a normal human being. Takes his bumps and bruises, gets days off. When other players get days off around the league, I don't see them being talked to in every interview that they're getting a day off. They get a day off. There's nothing wrong with that anymore."
Showalter was optimistic that his All-Star outfielder would be able to start on Tuesday.
Jacob Emert is an associate reporter for MLB.com. This story was not subject to the approval of Major League Baseball or its clubs.