Braun confirms he needs back surgery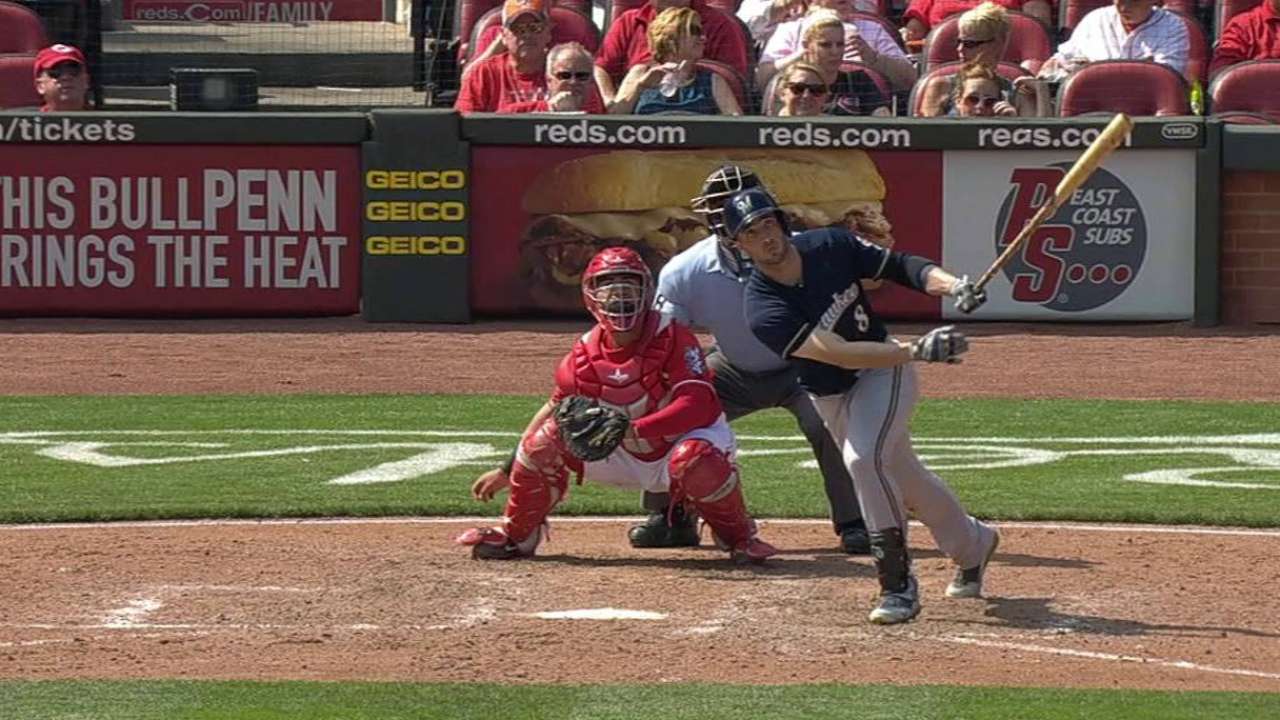 CHICAGO -- Ryan Braun missed a third straight start on Monday with a stiff back and confirmed what has been apparent: He will need surgery after the season to correct the issue.
"I've known that for a couple of months," Braun said before the Brewers played the Cubs at Wrigley Field. "If it were to get worse, it would prolong the recovery time, so that's what we're trying to avoid. It's kind of a fine line that we're walking there."
Braun declined to name the injury that has bothered him for much of the second half of the season, but said that barring a setback, it would require only a modest rehabilitation. He would be back to full strength in plenty of time to prepare for the 2016 season, when his five-year, $105 million contract extension kicks in.
With just two weeks left in the regular season and with the Brewers well out of contention, Braun was asked if it would be prudent just to shut it down.
"It's kind of a challenging situation, just kind of understanding what I'm dealing with in my back," he said. "Obviously, I want to play, I want to get out there, but I don't want to risk significantly prolonging the recovery process of the procedure I'm going to have.
"I do a lot of work with the trainers every day. The training staff here is pretty spectacular, and I'll trust their vision and I'll continue to do what I can to get out there, but also be smart about it."
Manager Craig Counsell said that whether Braun plays will be a joint decision involving himself, Braun, the training staff and the front office.
"He still wants to play, but we're going to make sure that if and when he does play, he's ready to play," Counsell said. "He's got a back issue. Right now at this point it's manageable, but we don't want it to get worse. When we feel like he's able to play and not have a big risk of making it worse, then he'll play. If we don't get to that point, then he's not going to be able to play."
Adam McCalvy is a reporter for MLB.com. Follow him on Twitter @AdamMcCalvy, like him on Facebook and listen to his podcast. John Jackson is a contributor to MLB.com. This story was not subject to the approval of Major League Baseball or its clubs.