Flande hopes to make Friday's start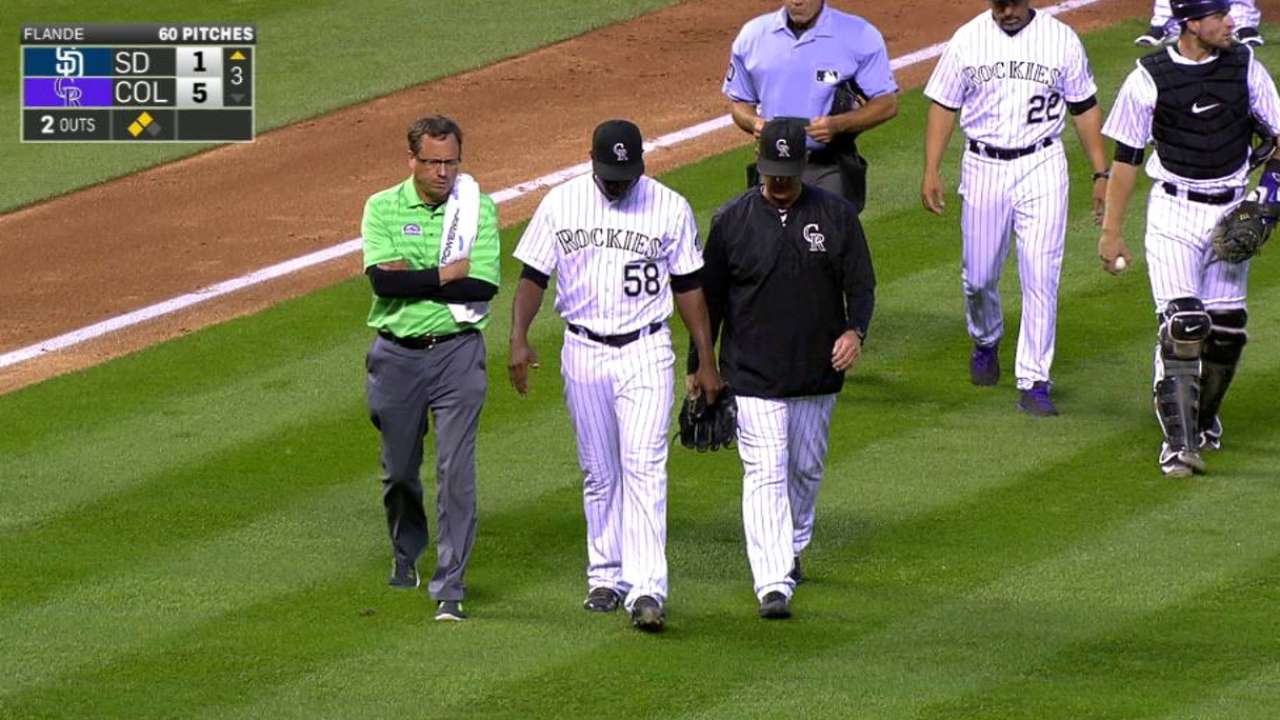 DENVER -- Rockies pitcher Johan Flande was expected to play catch Monday as he attempts to stay on schedule for his Friday start after leaving Saturday's game against the Padres in the third inning. The left-hander was drilled by a line-drive comebacker that bounced off his knee and into foul territory for a double.
"He's got a little inflammation on there. It's still sore," Rockies head athletic trainer Keith Dugger said before Monday's series opener with the Pirates. "There's probably more swelling today than there was yesterday. That's typical when you get blasted by a 104 [mph drive] right on the bone."
The key factor for Flande is whether he can stay on schedule with a mid-week bullpen session. The Rockies are watching him closely and keeping him in the mix for Friday's start for now. With a six-man rotation employed in September, it's possible to skip Flande's spot without being overly disruptive to the other five starters.
"It can go either way," manager Walt Weiss said of Flande's prospects for Friday. "In the next 48 hours, we'll have a very good idea. If Wednesday comes and goes and he hasn't thrown a bullpen, he's not going to make that start. That's probably the tipping point."
Owen Perkins is a contributor to MLB.com. This story was not subject to the approval of Major League Baseball or its clubs.