Hurdle checks in with Kang post-surgery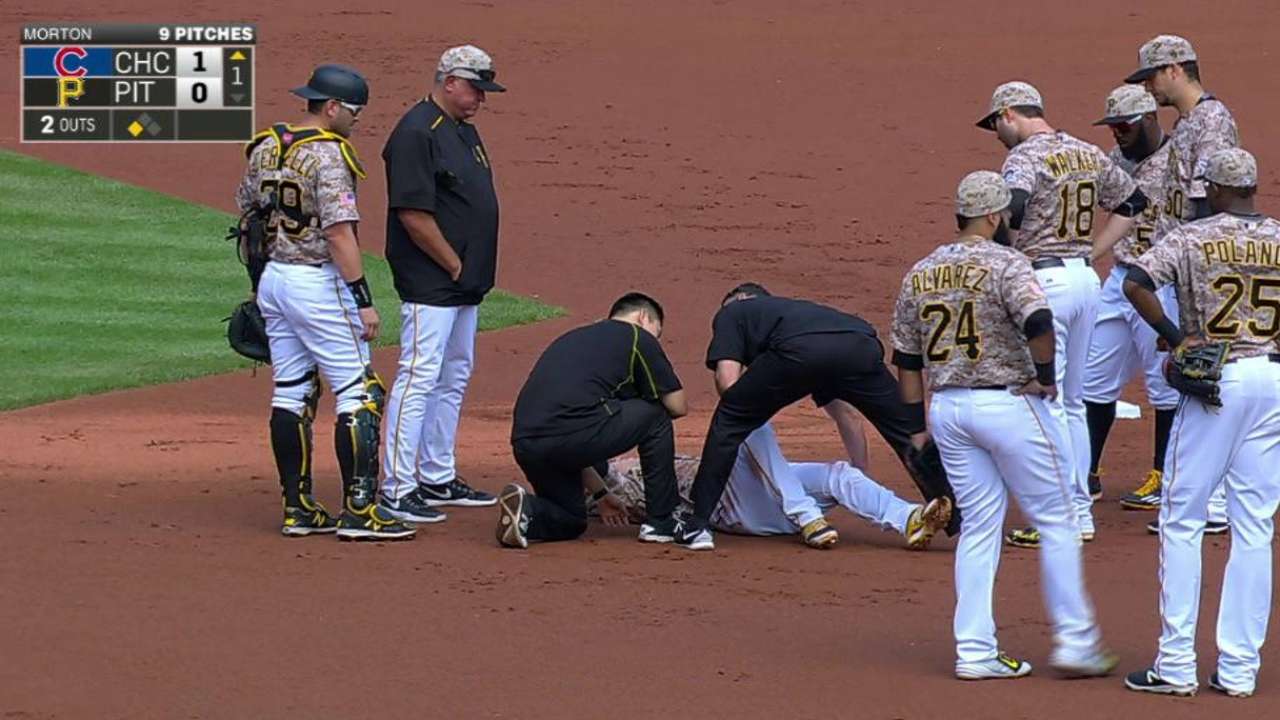 DENVER -- Pirates manager Clint Hurdle finally was able to speak with Jung Ho Kang on Sunday, three days after the infielder suffered season-ending injuries to his left leg.
Hurdle was in Los Angeles, where the Pirates finished a series with the Dodgers when he spoke with Kang. The infielder underwent surgery after suffering a fractured tibia and torn meniscus on Thursday while playing shortstop when Chris Coghlan, trying to break up a double play, took out Kang with a slide. The Pirates placed Kang on the 60-day disabled list Monday to clear a spot on the 40-man roster for outfielder Keon Broxton, whose contract was selected from Triple-A Indianapolis.
Hurdle said Kang, who is from South Korea, has improved his English to the point where there was little need for an interpreter.
"He was in good spirits," Hurdle said. "His voice was strong. He said, 'I'm going to come back stronger. Keep playing. Keep winning.' We had a nice conversation."
Kang and pitcher Jared Hughes are the favorite players of Hurdle's 10-year-old son, Christian. Hurdle said his son was "inconsolable" after Kang's injury. Christian made Kang a large get-well card, Hurdle said, and visited him for half an hour in Allegheny General Hospital.
"It was a really good life-growth experience for my son and I." Hurdle said, "because I'm not there. It's not like you tell your 10-year-old kid to man up, put your big boy pants on. I had to love him from afar."
Jack Etkin is a contributor to MLB.com. This story was not subject to the approval of Major League Baseball or its clubs.