Chisenhall following in footsteps of All-Star Gordon
Tribe right fielder finding success after move from third base, just like Royals' LF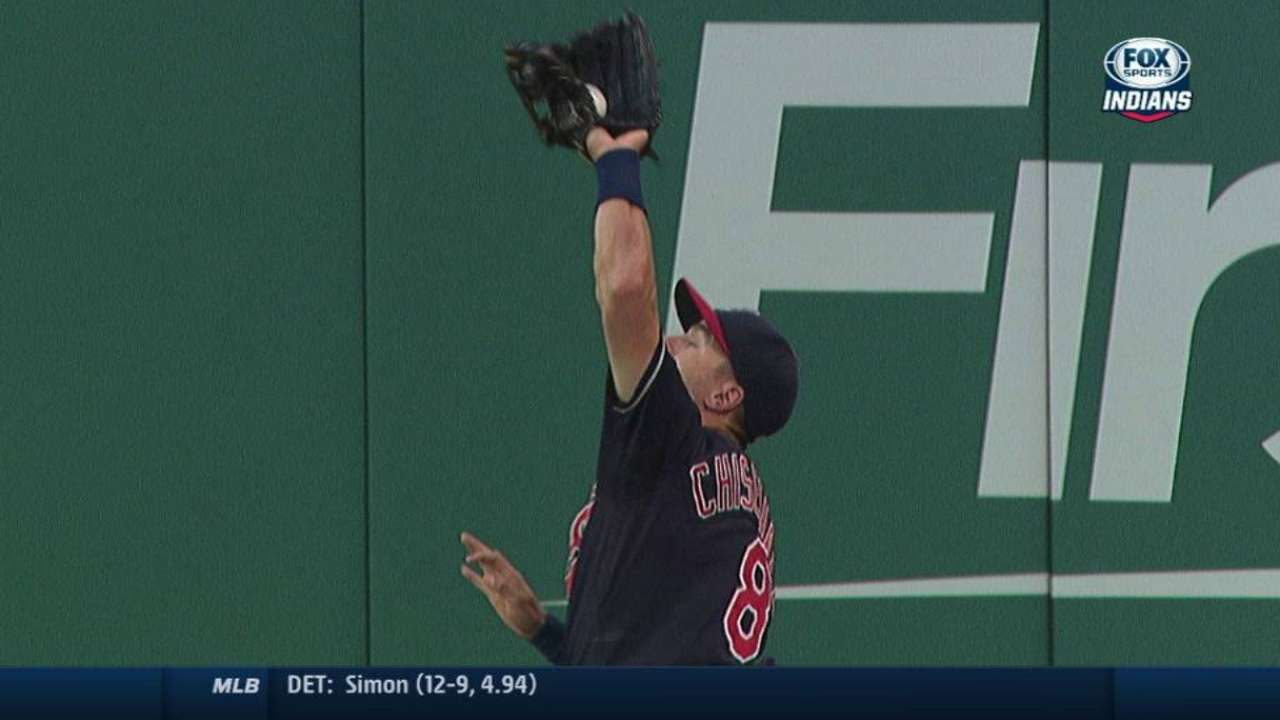 CLEVELAND -- Two players from opposing teams crossed paths in front of the visiting dugout at Progressive Field during batting practice before an evening game in early September.
One of them was a former top prospect who was a left-handed-hitting third baseman who did not live up to expectations at the hot corner, despite several chances over a four-year period, prompting a demotion to Triple-A and a position switch to the outfield that revitalized his career.
The other was Lonnie Chisenhall.
Both Chisenhall and three-time All-Star outfielder Alex Gordon of the Royals had noticed the similarities in their career arcs through their age-26 seasons. Gordon felt compelled to say something.
"I did see [Chisenall] yesterday when I was coming into the dugout," Gordon said before Thursday's Tribe-Royals series finale. "I just laughed and said, 'Just like me, huh?'"
Plenty of players have made the transition from the infield to outfield. Few have made it look as easy as Chisenhall.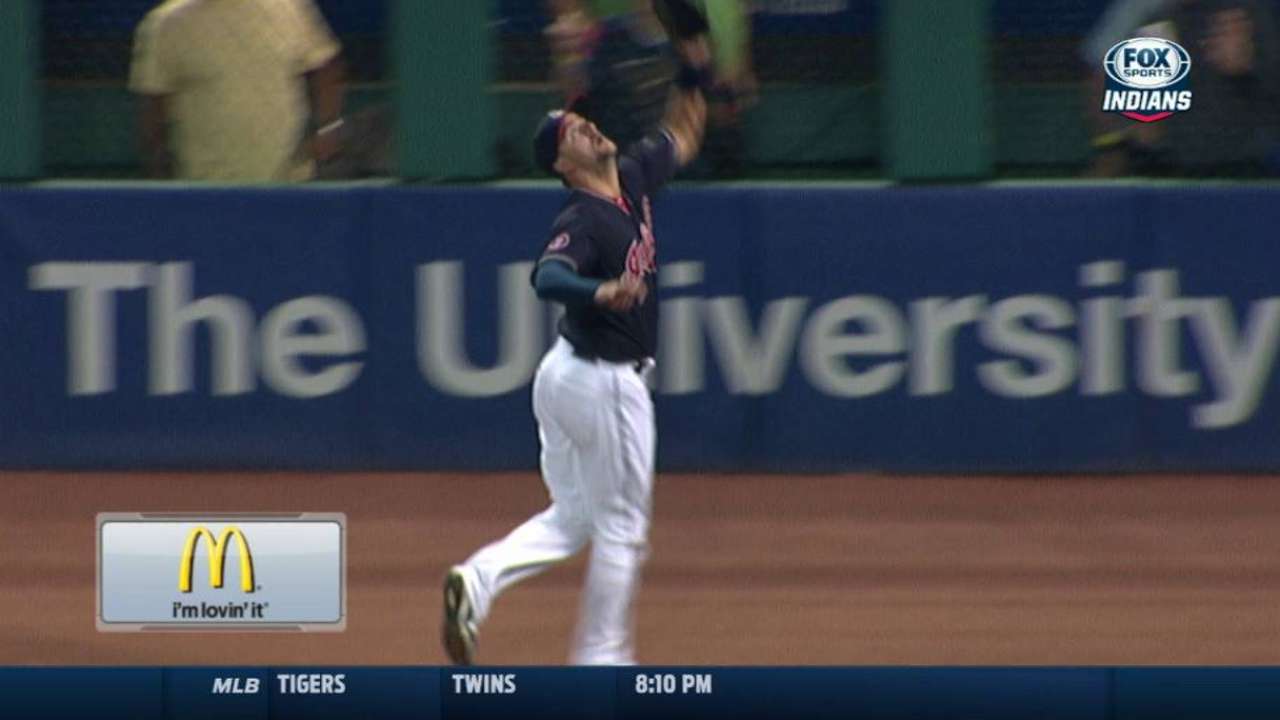 The outfield didn't come as naturally to Gordon. His 2010 season was one of a trial-and-error nature, as the converted third baseman made "plenty of mistakes" between the Minor and Major Leagues as he felt out the unfamiliar territory in left field. It wasn't until 2011 -- after Gordon had an offseason, a Spring Training and a clean slate -- that he was able to settle into his new role. That year, Gordon won his first of four consecutive American League Gold Glove Awards.
As Chisenhall continues to defy convention and expectations with his defense in right field, it's made more remarkable by the fact that he's learning on the fly. Gordon's transition, dictated by Royals general manager Dayton Moore, came with ample time to work out the kinks in the Minors. Chisenhall's move happened in the blink of an eye. After he was demoted to Triple-A Columbus for the third time in four years and prospect Giovanny Urshela leapfrogged him on the Indians' depth chart at third, Chisenhall himself suggested the position change.
After just four experimental games in the Minors, Chisenhall made his Major League outfield debut on July 31 in Oakland. The following night, he recorded his first run-saving play from right, cutting down Athletics infielder Max Muncy at home plate with a one-hopper to preserve a 1-1 tie. Chisenhall has been Cleveland's starting right fielder ever since.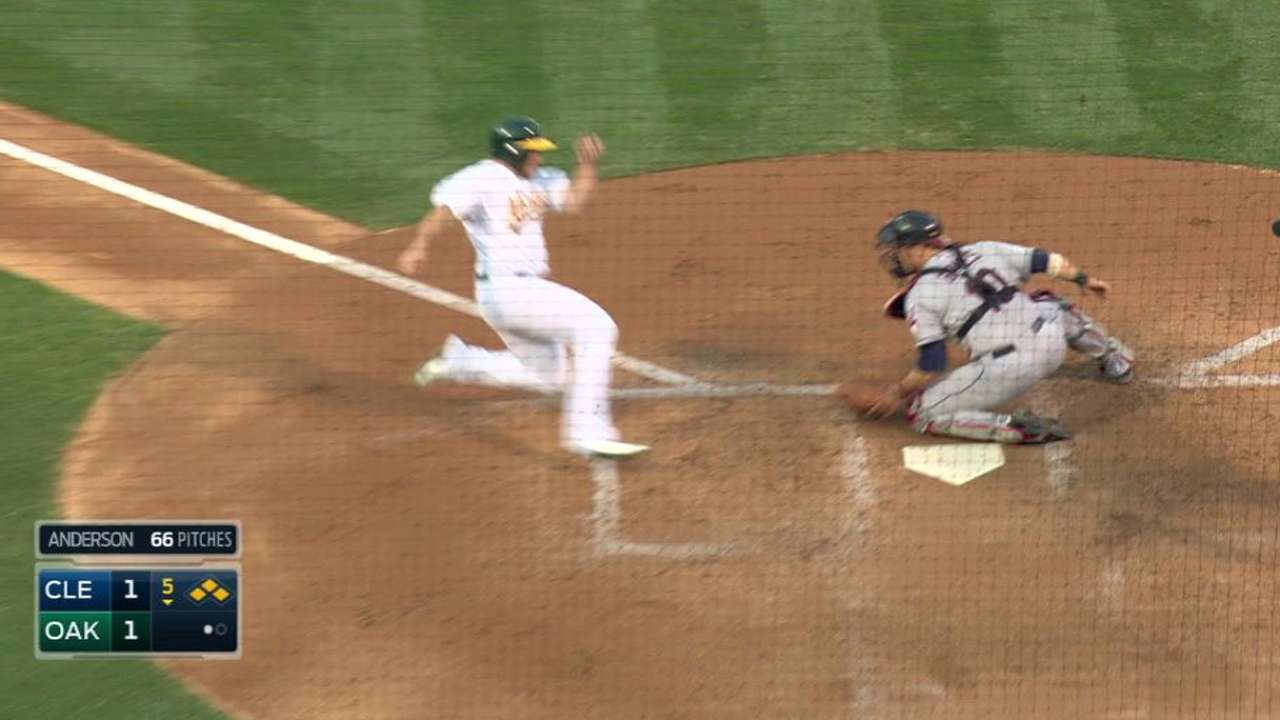 Gordon's arm has always been his biggest asset in the field. It's what made coaches and scouts believe in his ability at third base, and it's what helped him through the learning stages in the outfield. The same is true for Chisenhall, who revamped his throwing mechanics in the offseason to snap out of a bad habit of throwing from a three-quarters arm slot.
"When you throw over the top, it encourages you to use your legs and throw the ball with a truer ball flight," Chisenhall said.
Both players naturally have the arm. The hardest part of the outfield transition though, according to Gordon, is the first step. Reading the ball off the bat is a different animal.
"The first move in the infield is lateral," Chisenhall said, agreeing with Gordon. "Unless you notice a ball is chopped or something and you immediately come in, your first step is side-to-side. But in the outfield, it's the opposite. If a guy swings and gets jammed, it might look like he hit the ball well, and you take a step back instead of a step forward."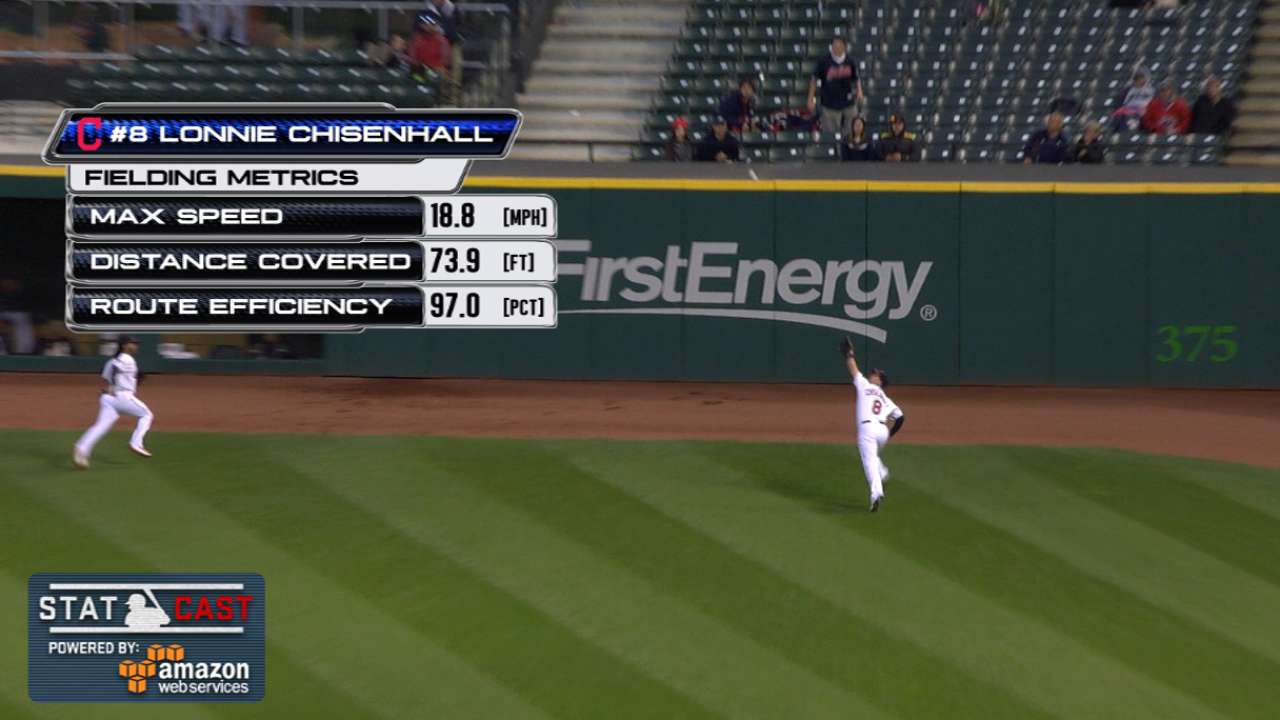 It wasn't until Gordon realized the importance of using batting practice as a way to maximize game-speed repetitions that he began to find his footing in the outfield, in turn improving his range.
"You hear about how hard he shags in BP and that he takes it real serious," Chisenhall said of Gordon. "That's what I've been trying to do. That's helped me the most with seeing balls off the bat."
Chisenhall is very much a student of the game, and the position switch is his biggest assignment yet. Like any good student, Chisenhall has learned from asking questions. Whereas Gordon leaned on Jeff Francoeur, Chisenhall has relied on teammates Michael Brantley and Abraham Almonte for advice.
"[Brantley] told me how to turn your body so it moves the ball to the right or to the left of the sun," Chisenhall said. "Abraham does a good job of reading swings and the pitchers, and he'll tell me which way he's moving or not."
Though Chisenhall is still far more student than he is teacher, he's beginning to make his own reads and in-game adjustments.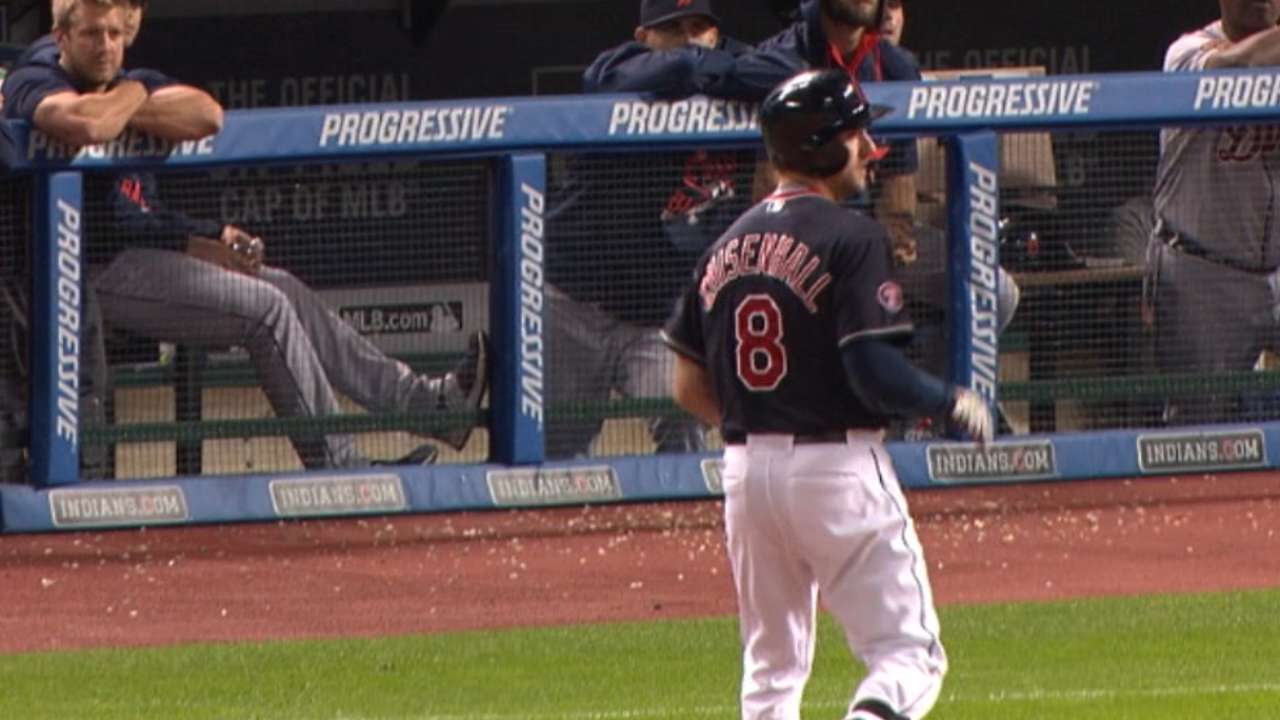 "Usually, you see what pitch is working for a guy, like the other day, [Cleveland right-hander] Josh Tomlin's cutter was working really well," Chisenhall explained. "So I knew if a lefty was able to get on that cutter, he'd have to pull it, so I shifted more towards the line."
Three months ago, Chisenhall was a struggling third baseman. Now, he's noticing something about Tomlin's cutter from right field and making in-game adjustments accordingly. Chisenhall looks like a natural, and leads all AL right fielders in Defensive Runs Saved (11), according to FanGraphs, with just 31 starts under his belt.
That may seem surprising. But after what Gordon did in Kansas City, maybe it shouldn't be.
"You've got to have that natural instinct, but Lonnie is a pure athlete," Brantley said. "He's faster than what you'd think. He's a great athlete, and he's doing a phenomenal job out there."
Augist Fagerstrom is an associate reporter for MLB.com. This story was not subject to the approval of Major League Baseball or its clubs.